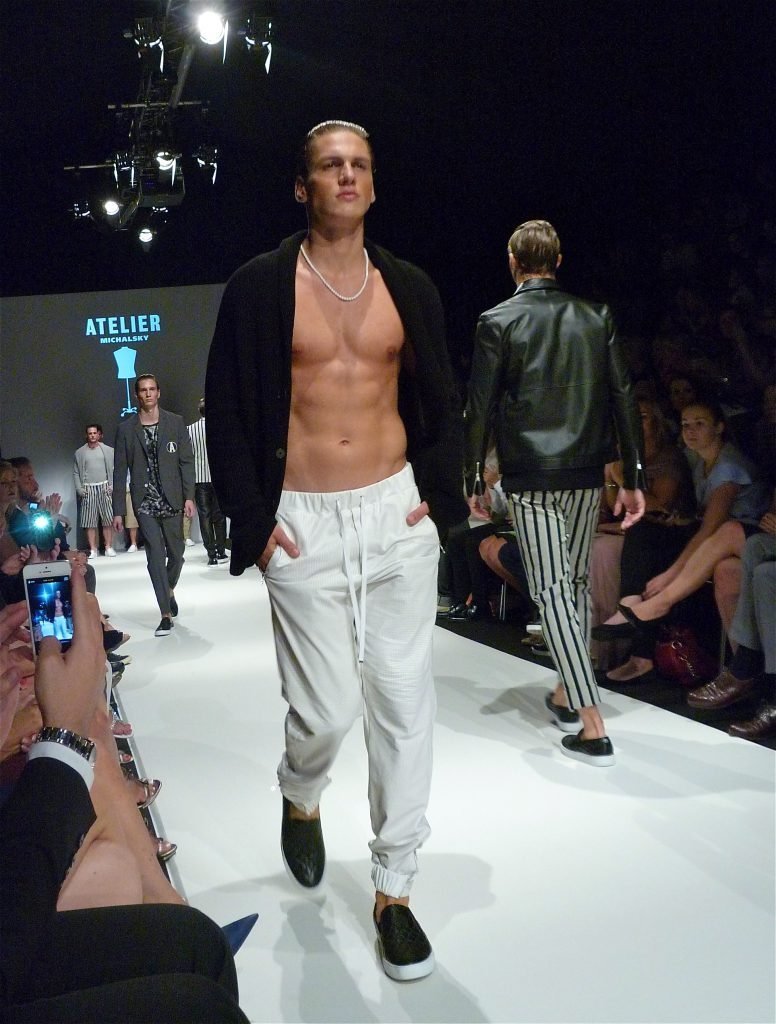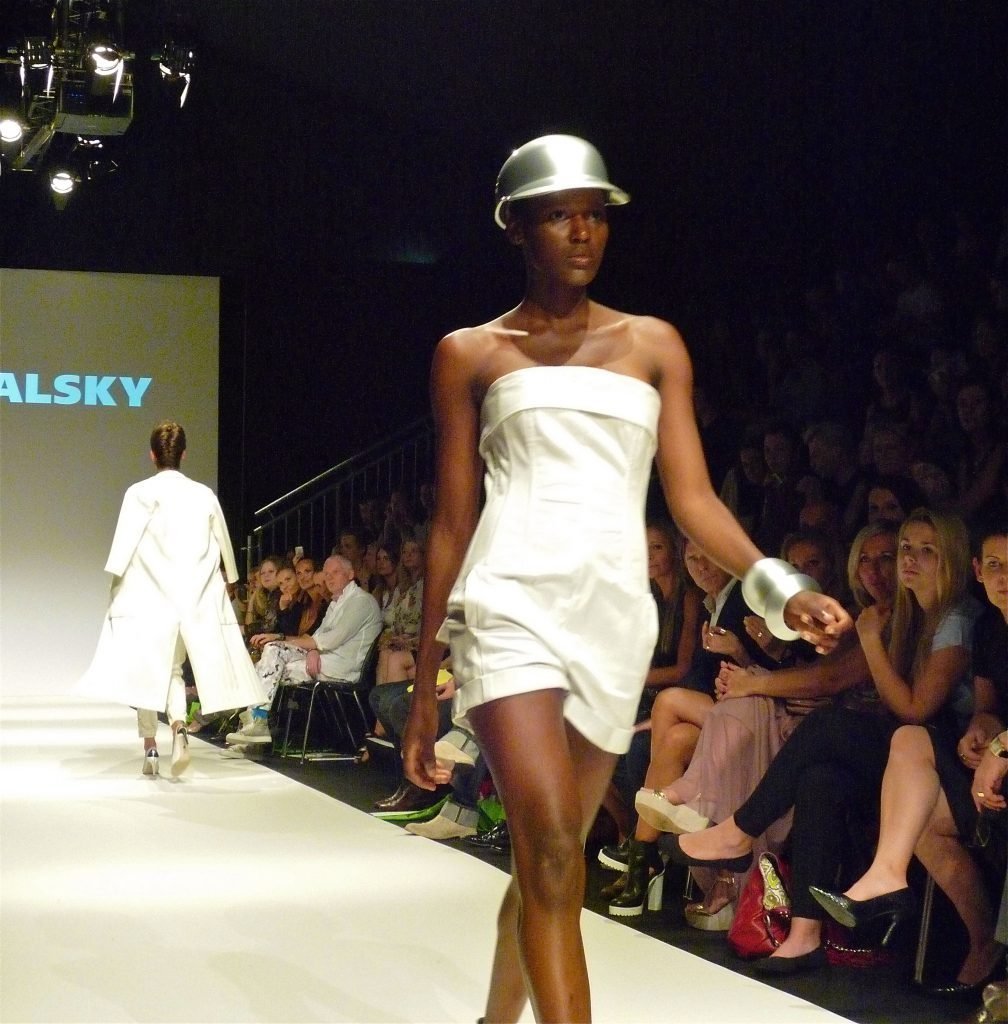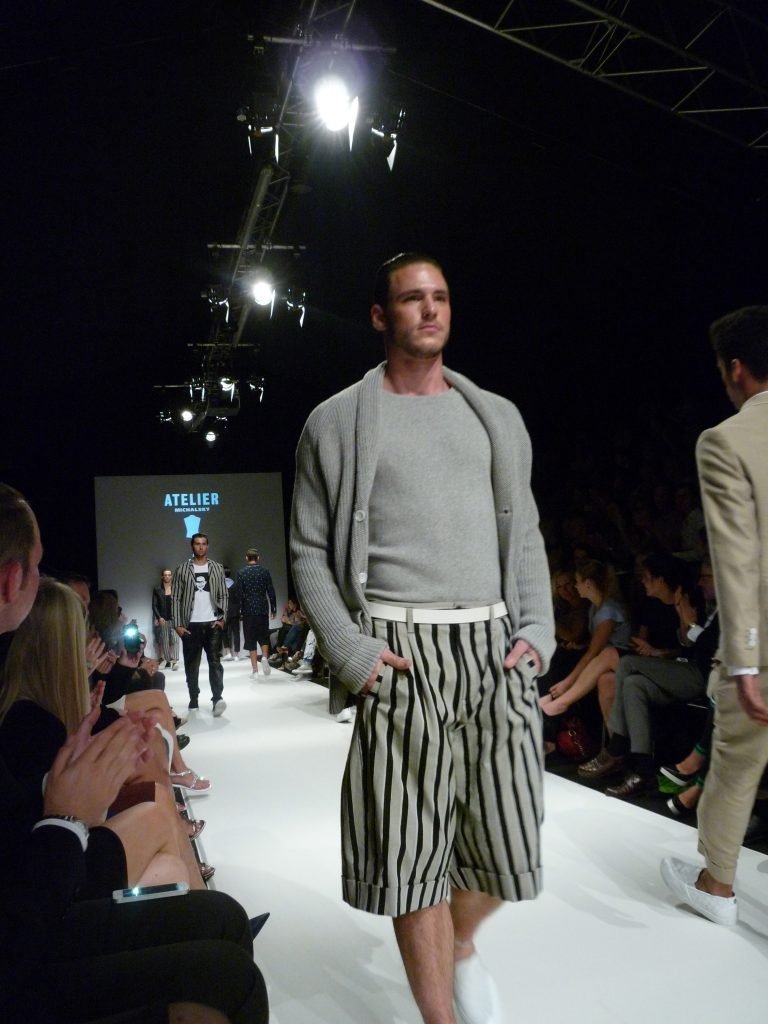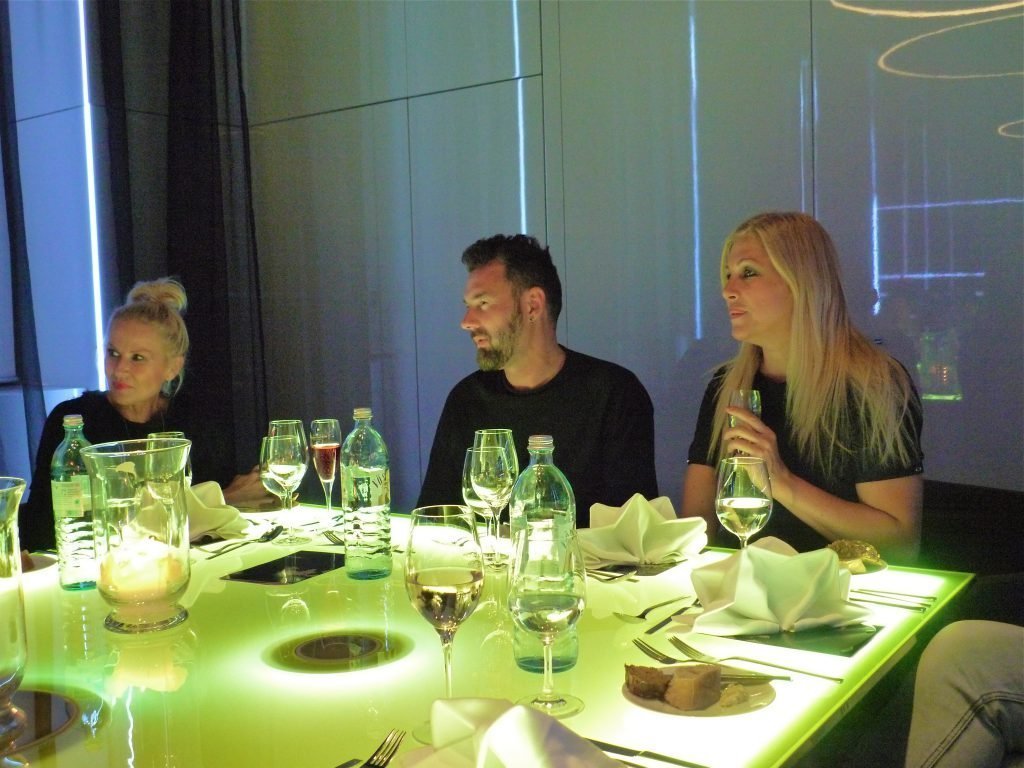 Above: looks from the Michalsky men's and women's collections; designer Michael Michalsky and Elvyra Geyer of MQ Vienna Fashion Week at the VIP dinner at Le Meridien
Dear Shaded Viewers,
MQ Vienna Fashion Week 2014 started out with a bang with an über-stylish display of German fashion with a show by Berlin's most famous designer, Michael Michalsky. Michael founded his brand Michalsky in 2006 after a long stint as the global creative director of Adidas. He still works as a creative director for luxury brand MCM. In 2010 he launched Michalsky men's and women's fragrances along with an erotic ad campaign that caused a sensation in Europe. (The ads were decidely more tasteful than Tom Ford's bottle-up-the-ass ads for his men's fragrance. But apparently there's a market for men who want to smell like ass.)
After wowing audiences at Berlin Fashion Week for many years, he was invited to re-show his Spring 2015 collection to Vienna's fashion fans. The collection is titled "Important Secrets" because it "builds on the current political discussion about invasion of privacy." Metallic leather (meant to mimic satellite dishes), cocoon cuts representing "personal space and the human core" were combined with net material representing, you guessed it, the internet. There were also a lot of vertical stripes in black and grey. Jail outfits for political dissidents?
Bonus: a clíche I adored–the entire soundtrack contained all the classics of Kraftwerk (the German-language versions, naturally.) Now is ze time on Sprockets vhen ve dance!
After the show, I was invited to a very elegant and moderne VIP dinner party in a private room at Le Méridien hotel (where I stayed for 4 fabulous nights.) There were a few heavy hitters at the dinner, such as the publisher of many Austrian newspapers and magazines, and the owner and organizer of the Life Ball, Gery Keszler. (Yes, Gery is the one who cancelled the tragic Sharon Needles' Life Ball performance after her dim-witted and ungracious red-carpet comments about Hitler. I applauded Gery's decision when I read about the incident.)
The food at the dinner was exquisite (a show-stopping bouillabaisse and supremely tender filet mignon, not to mention bottomless Moët). I was sitting across from Gery's boyfriend who used to live in my neighborhood in New York, the East Village, in the '90s. We reminisced about all the good, gay downtown places that are gone now, such at Crowbar (talk about a back room….of course, I'd only heard stories!), the Wonder Bar, Jackie 60 and, of course, Squeezebox.
When we got on the topic of Lady Hennessy Brown, the African-American woman performer who was famous for propelling ping-pong balls and other objects out of her vagina from the stage and across a crowded dance floor full of screeching lushes, I was really starting to get nostalgic. (It was then mentioned that someone saw her recently walking with a cane or crutches–the life of pudendum projectiles apparently finally took its toll.)
Thanks for reading.
Love,
Glenn Belverio