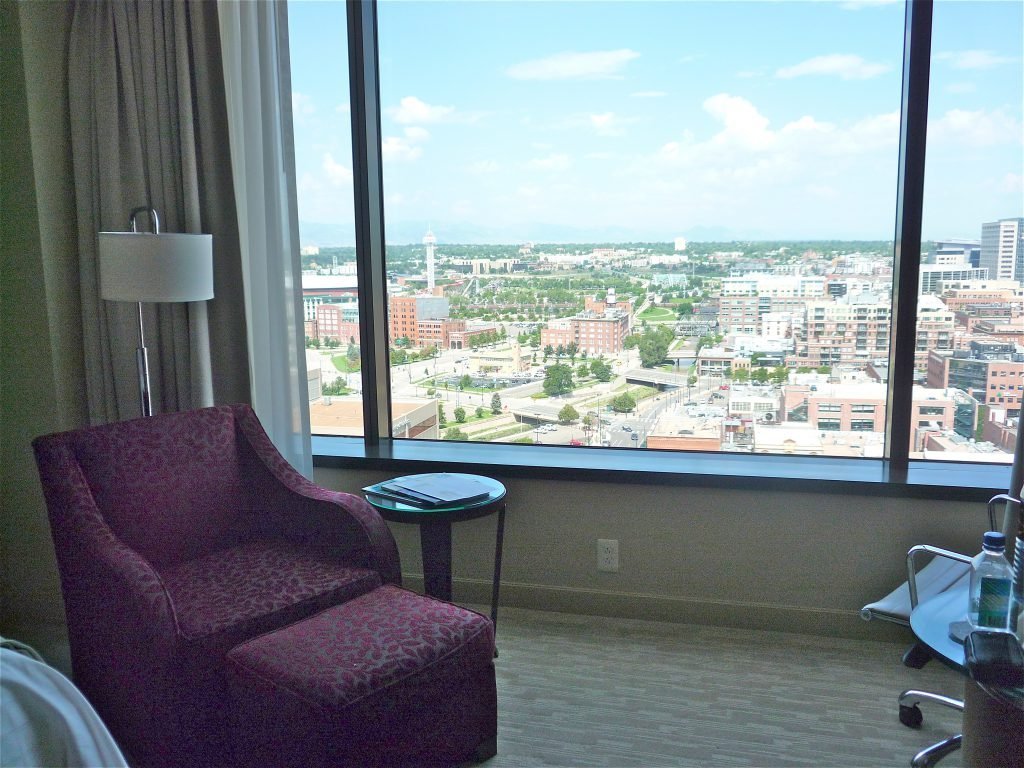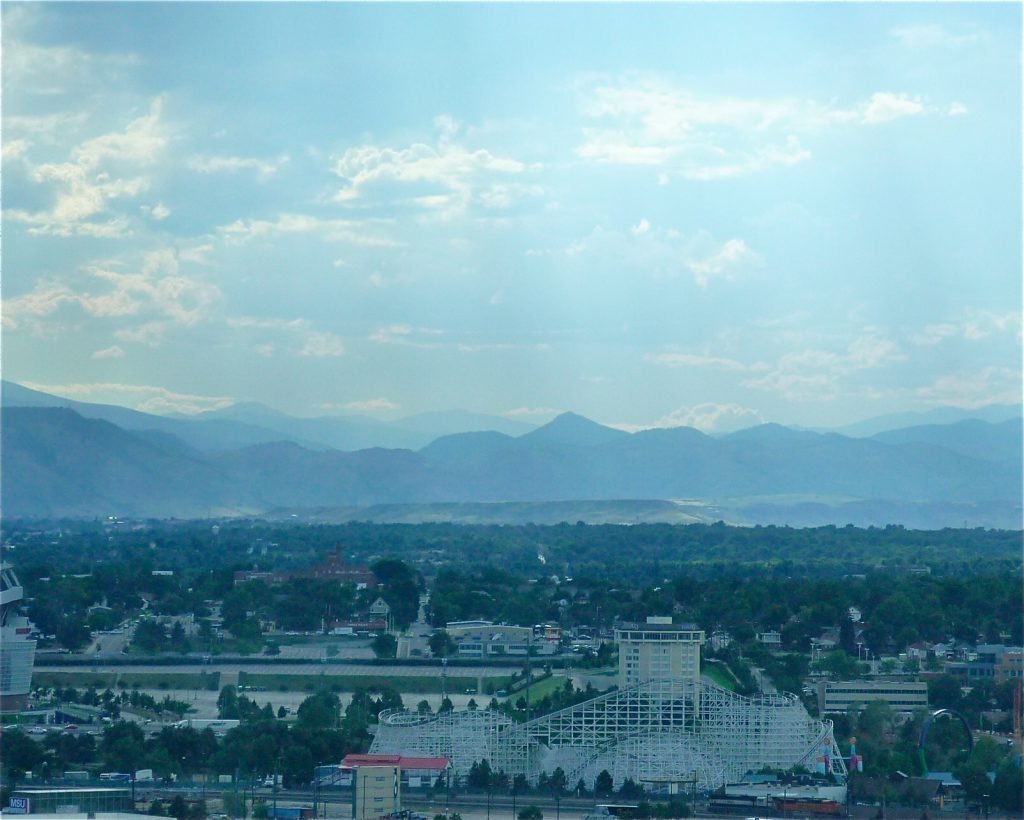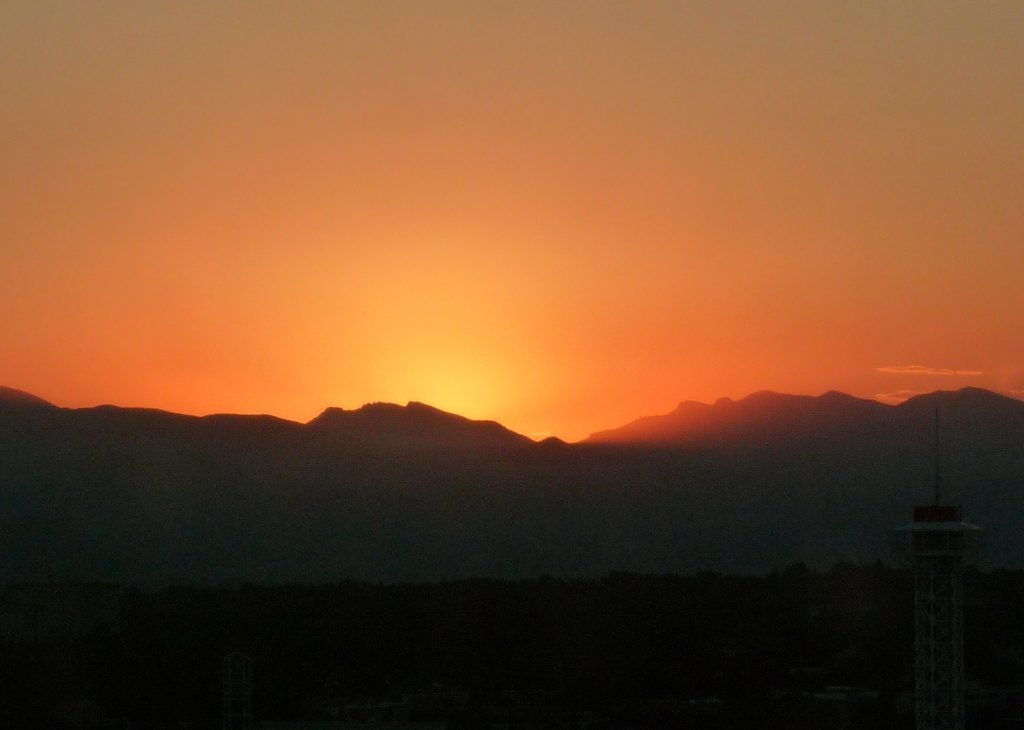 Dear Shaded Viewers,
Last weekend I was invited by Core Power Yoga to a wonderful stay at the Four Seasons Denver during our Yoga on the Rocks adventure. This was my second Four Seasons experience–I stayed at the show-stopping Four Seasons at The First Residence in Cairo last year–and I have to say, it's quickly becoming my favorite hotel chain. A feeling of comfortable open space and serene luxury were palpable as soon as I stepped into my Rocky Mountains view room. The décor is inspired by the area's stunning natural beauty. There are warm eath tones, richly grained woods and stones. I especially loved the stone elements in the bathroom and bedroom. The interiors are enhanced with paintings and sculptures by contemporary Colorado artists.
The hotel's architects are Carney Logan Burke Architects and HKS and the interior design is by Bilkey Linas Design. The property is located in the heart of Denver's arts scene and business district. I especially enjoyed the view of the roller coaster and amusement park from my room.
The design of the room was very intelligent, with form and function coming together seamlessly.
I took a long, indulgent bath in the deep tub with some L'Occitane verban soap (my favorite).
Four Seasons all over the world are famous for their floral arrangements, and the Denver property did not disappoint.
You can't see it in the photo, but to the left of the bed there was a full-length mirror that created the illusion of a doorway. This really added a feeling of openness and luxurious space to this narrow corner of the room. Kudos to the designers.
Of course, I had to try out the spa. I had the Rocky Mountain Hot Stones Massage (smooth, heated river stones–a tradition handed down by Native Americans) and the Mile-High Hydromax Facial. Both were marvelous.
The Rocky Mountains: two views from my window.
Love,
Glenn Belverio