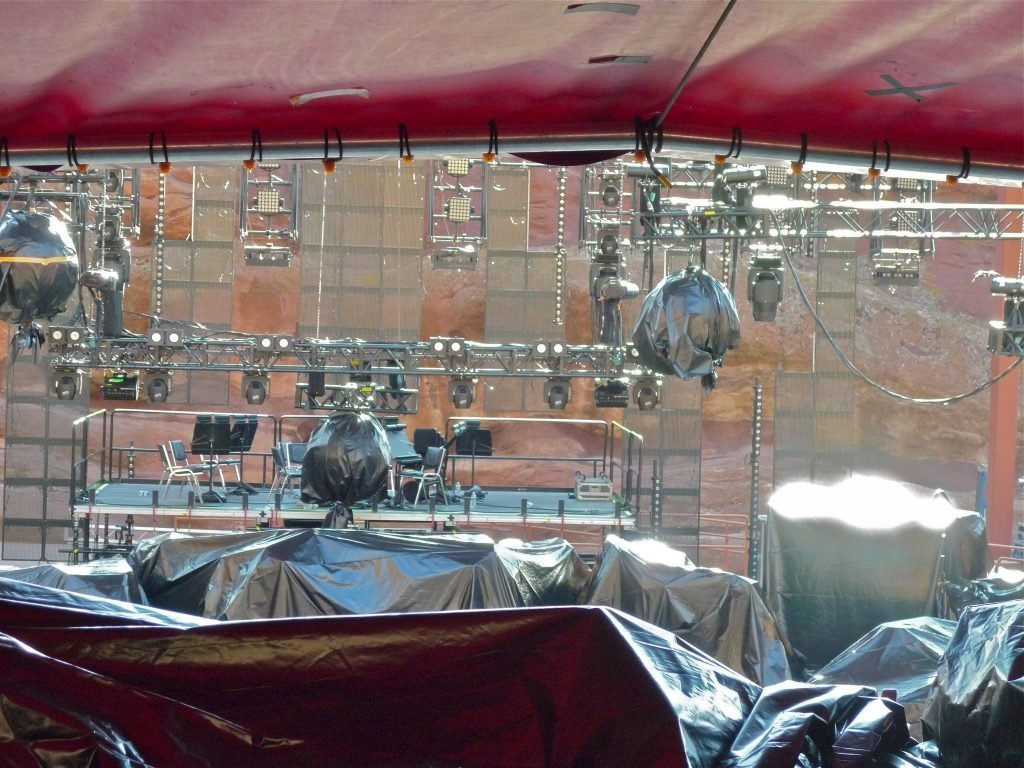 Dear Shaded Viewers,
After our exhilarating Yoga on the Rocks experience, we were invited to have a look in the amphitheatre's vaunted backstage–a very rare opportunity that is seldom granted to visitors. The Red Rocks stage began hosting shows in 1947 and just about everyone has played there: from Stravinsky to Styx, the Beatles to Bette Midler, Johnny Cash to the Eurythmics. Once in the backstage tunnel, we of course embarked on a quest to find the most famous signatures: Where is John Lennon? Bono? I think I found Ozzy! Oh wait, no, it's just a pentagram. Where is Jimi Hendrix?!? Well, here is what we were able to unearth from the tomb:
I was only 2 years old, but I do remember when he was simply John Cougar.
I'm remembering the hilarious Phil Collins episode of South Park.
Black Sabbath? I'm not sure. Well, we'll always have Black Sabbath live in Paris, 1970.
Tell us how you really feel.
Welcome to the Grand Illusion….it's more than a feeling.
Hmmmm, I wonder what this means exactly? Some chipper young gay lad had a dalliance with Rob Halford behind Ship Rock?
Some more clues to the Rob Halford rendezvous…
The Red Rocks backstage equivalent of ancient Egyptian heiroglyphics: a vintage STYX stamp.
We all thought we had discovered one of the holy grails of the Red Rocks backstage when we spotted this…until I called foul. Where is the peace sign? Can we get a rock graffiti historian in here to authenticate this, please? (Truth be told, some of the backstage tags were scrawled here by the roadies, not the actual artists.)
We were all trying to remember the ridiculousness of the Indigo Girls controversy. I think it had to do with them saying something pretty innocuous, but true, about George Bush (our president is a moron?) that got them banned from every red state in the nation. Well, it looks like they were welcomed back.
Emily Bungert of People's Revolution, me and Dory Larrabee, the beauty editor of Hollywood Life magazine.
xxx