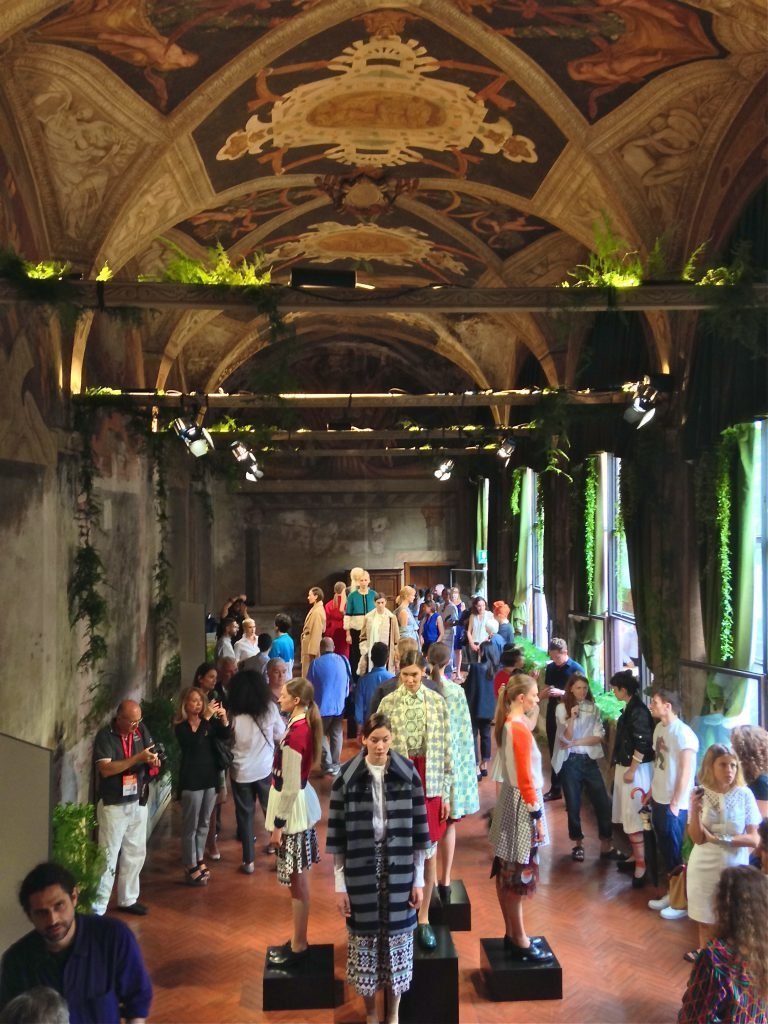 Dear Shaded Viewers,
Last month in Rome, AltaRoma and Vogue Talents presented A View on Talents, a selection of Italian designers, curated by Sara Maino, Senior Editor of Vogue Italia and Vogue Talents. The work was exhibited in the gorgeous La Veranda on Borgo Santo Spirito. Beautiful clothes and a a jaw-dropping ceiling. What more could you ask for on a balmy day in the Eternal City?
Isa Arfen
Designer Serafina Sama was born in Bologna and grew up in Ravenna, surrounded by strong female role models whose individual, eccentric and irreverent style informs the clothes of her Isa Arfen brand. Starting this month, you can shop her collection at 28 different locations.
Marco Rambaldi
Born in Bologna in 1990, Marco Rambaldi studied fashion design at the IUAV University in Venice. His first womenswear collection debuted in February 2014 at Milan Fashion Week. The brand is distinguished by eccentric prints and experimentation on materials that give life to a tailored, clean-cut line, composed of geometric, linear styles.
Fashion journalist legend Suzy Menkes is an enthusiastic supporter of AltaRoma, especially the emerging talents.
Baci,