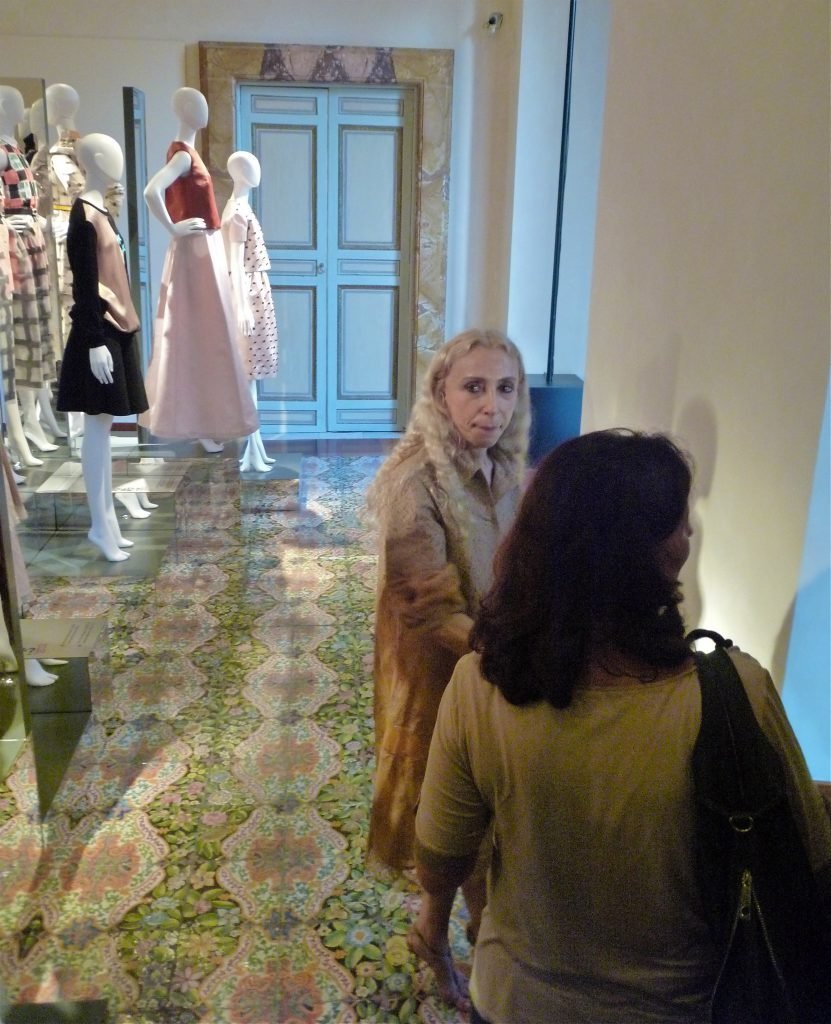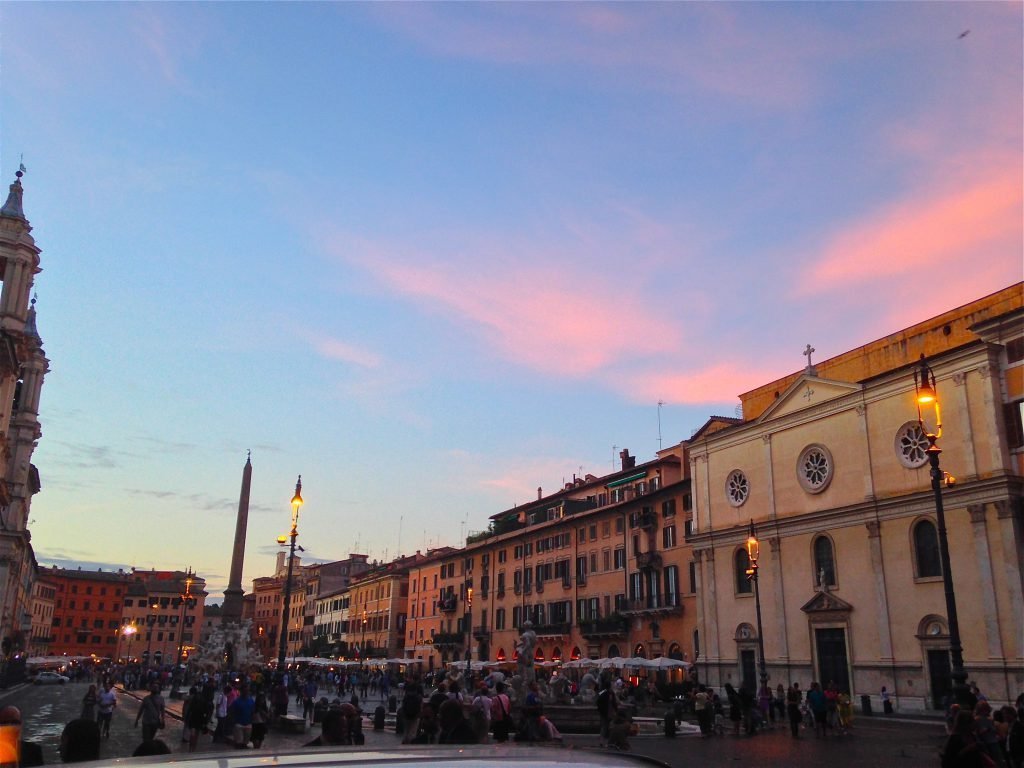 Above: Franca Sozzani of Italian Vogue; guests in the atrium of the museum; Piazza Navona at sunset
Dear Shaded Viewers,
During AltaRoma last week we attended the fashion bash of the summer at the Museo di Roma Palazzo Braschi on the Piazza Navona. The occasion was the 10th anniversary of the Who is On Next scouting project, which is conceived and organized by AltaRoma in collaboration with Vogue Italia. To commemorate the 10 editions of Who Is On Next, 45 designers who showed their work in the project over the past 10 years were invited to exhibit their work in the museum. The show, which is fantastic, is up until September 11, so if you happen to be in Rome before then, you really should check it out.
Bryan Boy and Natasha Slater
This handbag seems perfect for all the newbie narcissists in New York.
My pal Rebecca Voight of Superfluparis is waiting to get baptized with some holy prosecco.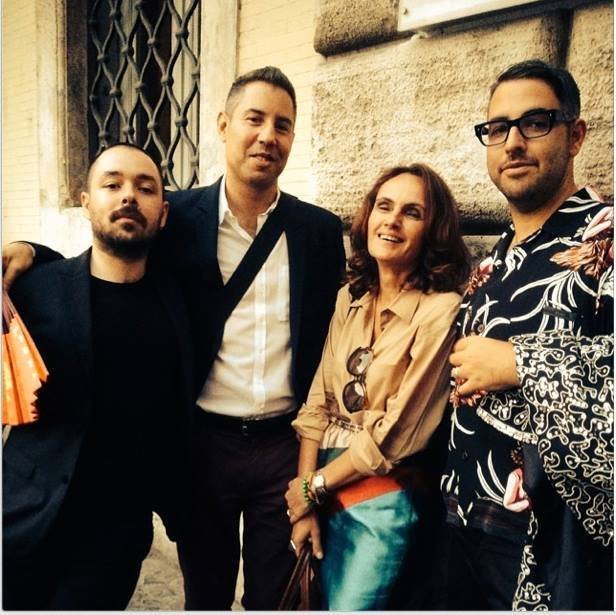 Luca Cruz Salvati, me, Susan Sabet of Pashion Magazine & Ari Seth Cohen of Advanced Style after the event.
Baci,
Glenn Belverio