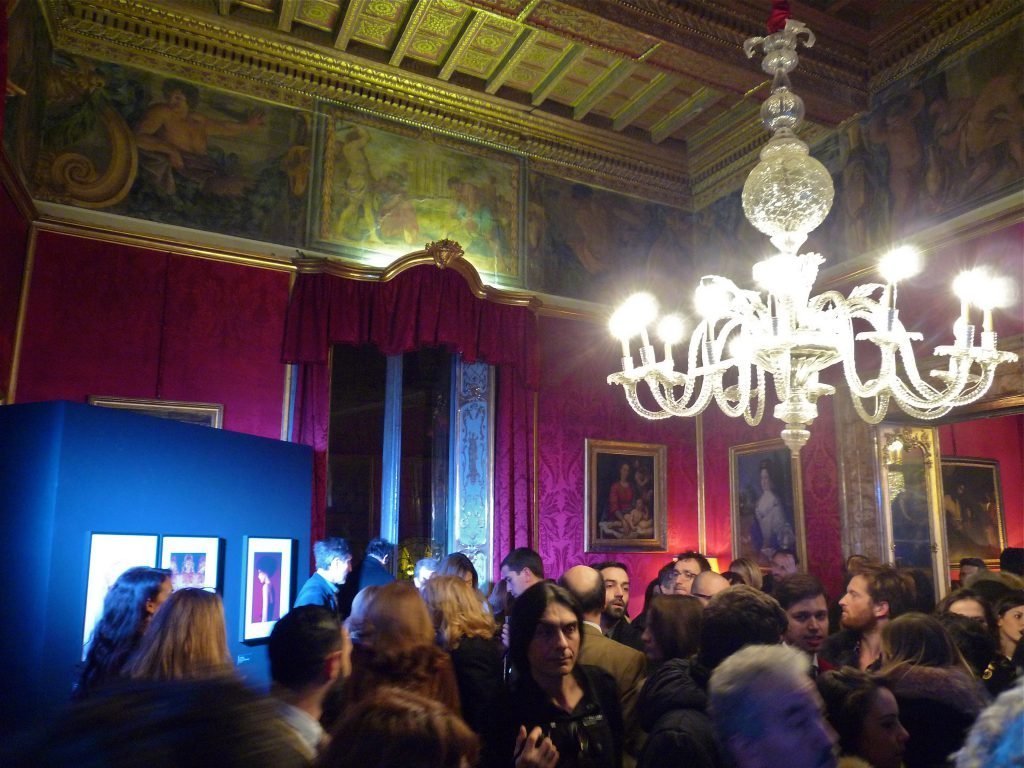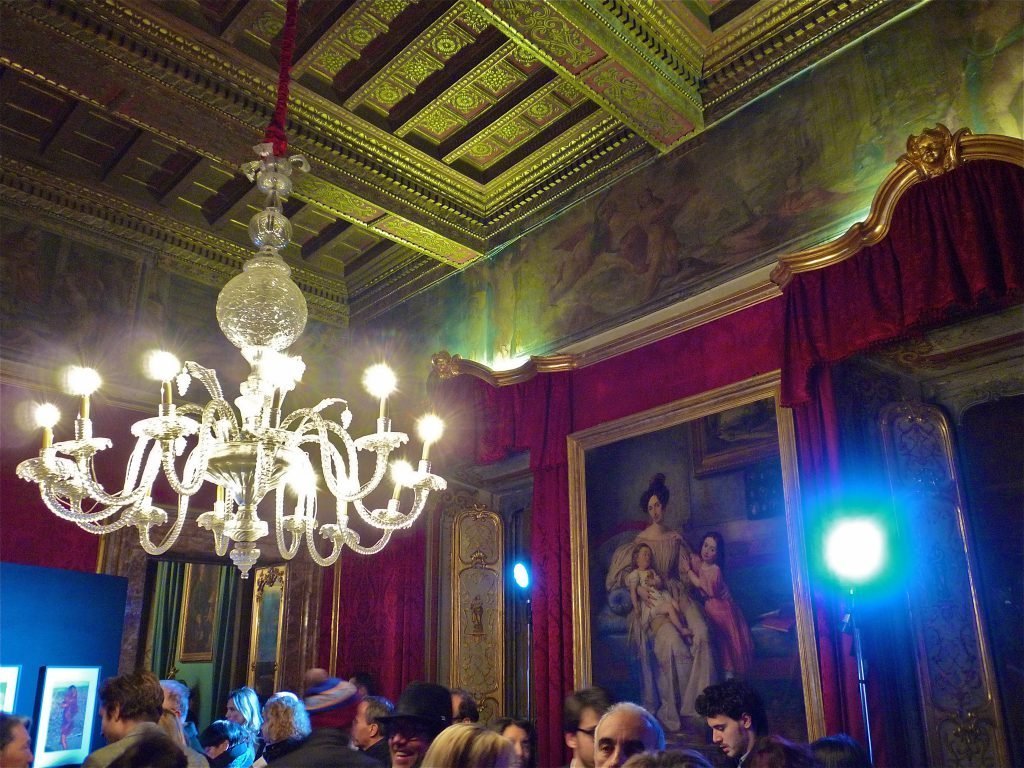 Above: Some views of the Pinacoteca del Tesoriere, located inside the Palazzo Patrizi, where the Hans Feurer photo exhibit was staged. This early-17th-century Italian Baroque palace is renowned as the residence where four popes and their descendants have received hundreds of guests in high style for the past six centuries.
Dear Shaded Viewers,
For AltaRoma, this retrospective of Swiss fashion photographer Hans Feurer's photos was curated by Valentina Ciarallo and Maria Chiara Russo. "Hans Feurer: Fashion Without a Label" features naturally lit, unfiltered and un-retouched photos of everyone from Iman Bowie to Grace Jones to Pat Cleveland.
Over a period of thirty years, Feurer has shot thousands of images, from the famous shots of Swinging London in the 1970s for Nova, to the era-defining advertising campaigns for Kenzo Tagada in the 1980s, as well as numerous collaborations with the most iconic fashion magazines from ELLE to VOGUE to NUMERO.
This palace as a splendid location for the exhibit, providing a rich backdrop that juxtaposed nicely with Feurer's cutting-edge work.
Diane chatted with hat and fragrance designer Naomi Goodsir. She showed her work last season at AltaRoma.
Musician Diego Buongiorno. My friend Camille Paglia has likened him to everything from a 17th-century musketeer at the French court to Oscar Wilde's Lord Henry Wotton, inspired by the great aesthete Montesquiou.
The following photos are by C. Meggiolaro e E. Rosato / Allucinazione:
AltaRoma's Clara Tosi Pamphili and Hans Feurer.
Feurer and designer Kenzo Tagada.
Thanks for reading.
Baci,