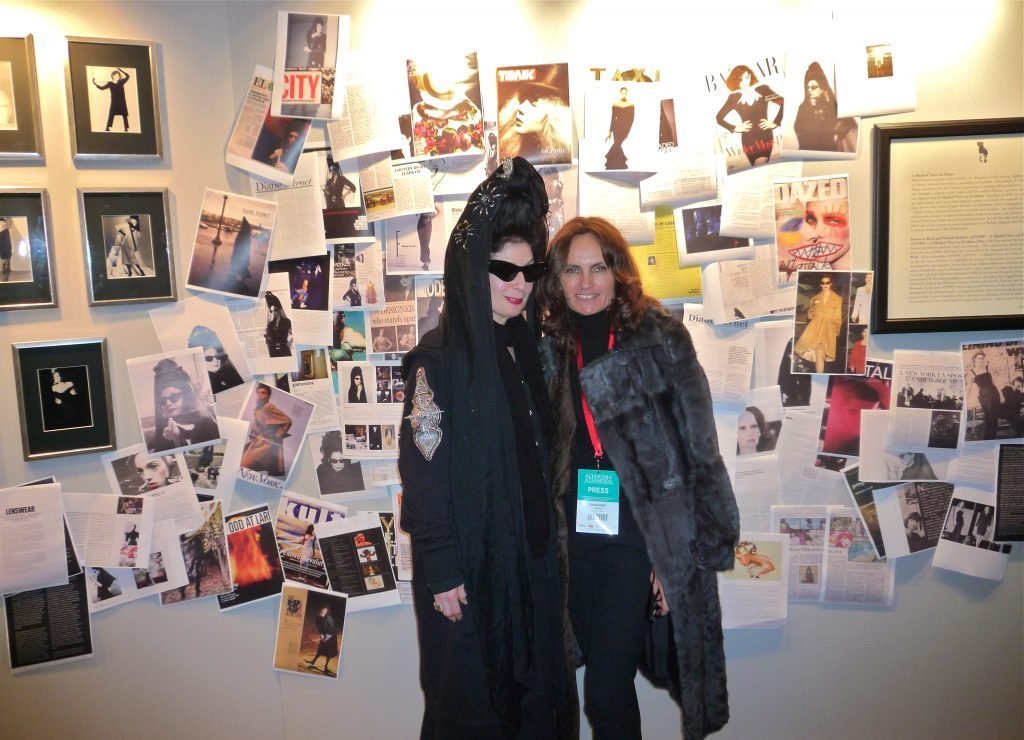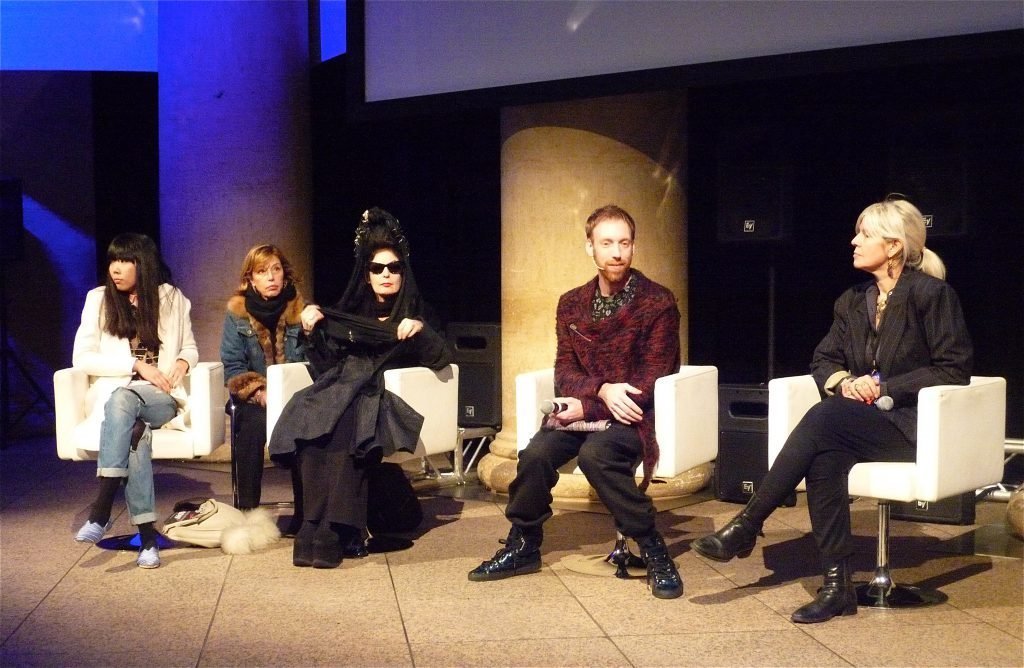 Above:
1. Hadrian's Temple welcomes ASVOFF
2. Diane and Susan Sabet of Pashion Magazine in front of the "Shadows of an Icon" exhibit curated by Federico Poletti and Cristiano Seganfreddo
3. Panel discussion on fashion and film (and, inevitably, branding) with Susie Bubble, Alta Roma organizer Consuelo Aranyi, Diane, Federico Poletti (looking very much ready for prime time) and Alta Roma organizer Clara Tosi Pamphili.
Dear Shaded Viewers,
I was in Rome with Diane for AltaRoma XXIV and was excited to attend the opening night extravaganza for the 6th edition of A Shaded View on Fashion Film at the glamorous Temple of Hadrian, sponsored by AltaRoma and BVLGARI. The programme consisted of a selection of 1-minute films inspired by the colors of legendary BVLGARI jewels, and was screened with longer works from the winners of the last edition that was shown in Paris.
It was a kaleidoscopic evening of avant-garde expression, international glitterati (it was the first ASVOFF premiere to feature a red carpet!) and complicated cocktails made with a new series of grappa–yes, the maligned grape-skin venom has finally ascended to respectable haute-spirit heights. Juliet Grappa of the Spirits….
Sophia Loren in Bulgari jewels….by the way, this photo reminds me of the party guest who paid homage to La Loren's cryptically lewd gesture at my soiree for Diane in 2008 at my East Village apartment:
Meanwhile, back in Rome:
Diane, Konstantinos Menelaou & Federico Poletti during the tech run-through the afternoon before the premiere.
After the tech check, Diane, Konstantinos and I strolled over to the lovely Piazza Navona to say hi to the famed Bernini fountain…
..and to return to our favorite hot-chocolate joint in Rome. The last time Diane and I were here was January 2010! I only drink hot chocolate when I'm in Italy….
The big night: the indefatigable Bryan Boy, the unstoppable Susan Sabet of Pashion Magazine in Cairo, and the world's third most-important Madonna scholar and queer film festival curator Konstantinos Menelaou.
My favorite couple of all time, Richard Burton and Elizabeth Taylor. Elizabeth wore a lot of Bulgari (she also owned jewels from Tiffany & Co., Harry Winston, and countless others). From "Furious Love":
"Richard told Elizabeth, 'I feel like buying you a present!' Off they went to Bulgari's back room, where Richard announced his intention to buy a gift, but it had to be under $100,000. Gianni showed them a pair of lovely but rather small earrings. Richard and Elizabeth exchanged glances–by now he knew her tastes. 'Try again,' he told the jeweler.
By the end of the afternoon, they departed with a stunning, emerald-and-diamond necklace with a pendant that could be detached and worn as a brooch. The diamonds surrounding the pendant were 10 carats each, and the necklace cost well over $100,000, but Elizabeth pointed out to Richard that with the detachable pendant, 'it's really like getting two pieces for the price of one.'"
Thrifty!
Diane was armored against whatever might come her way that evening. Thankfully, the battle gear only needed to function in a decorative manner during our stay in Rome.
Bryan Boy's BOOM moment: Elizabeth Taylor looms behind him, resplendent in Bulgari jewels and an ensemble for the notorious Joseph Losey film that was designed by Karl Lagerfeld during his tenure with Tiziani of Rome in the 1960s.
In the back of Hadrian's Temple, an exhibit devoted to Diane's life, "Shadows of an Icon", featured photographs and memorabilia. Inspired by Diane Arbus, Diane visited the Woodhaven mental hospital outside of Philadelphia and took a series of photos of the patients in 1976.
Diane's mesmerizing photo from Ghoom, India, taken in 1989.
Diane and musician and suave man-about-town Diego Buongiorno.
A moment from the hypnotizing 1974 film "Les Stars" by Serge Lutens.
All About the Boy
This diva gazing down from Lutens' film at Konstantinos brings to mind an imperious Roman goddess scrutinizing a Greek mortal who has had the temerity to enter her temple.
A moment from the stunning film "Holi Holy" by Manish Arora and directed by Bharat Sikka.
After the premiere, we were all whisked off to the chic via Giulia to attend a dinner party in Diane's honor.
Catrinel Marlon, an actress and model who has appeared in many major campaigns including Fiat 500, and her boyfriend Massimiliano di Lodovico, a film producer, hosted the dinner in their apartment.
The DJ booth.

Konstantinos and I waiting for the pasta with guanciale to be served. It was delicious!
Diego is always where the action–and the style–is.

I am living for these sleeves.
We loved the bathtub in the bedroom…
…and the compelling art work.
Thanks for reading.
Love,