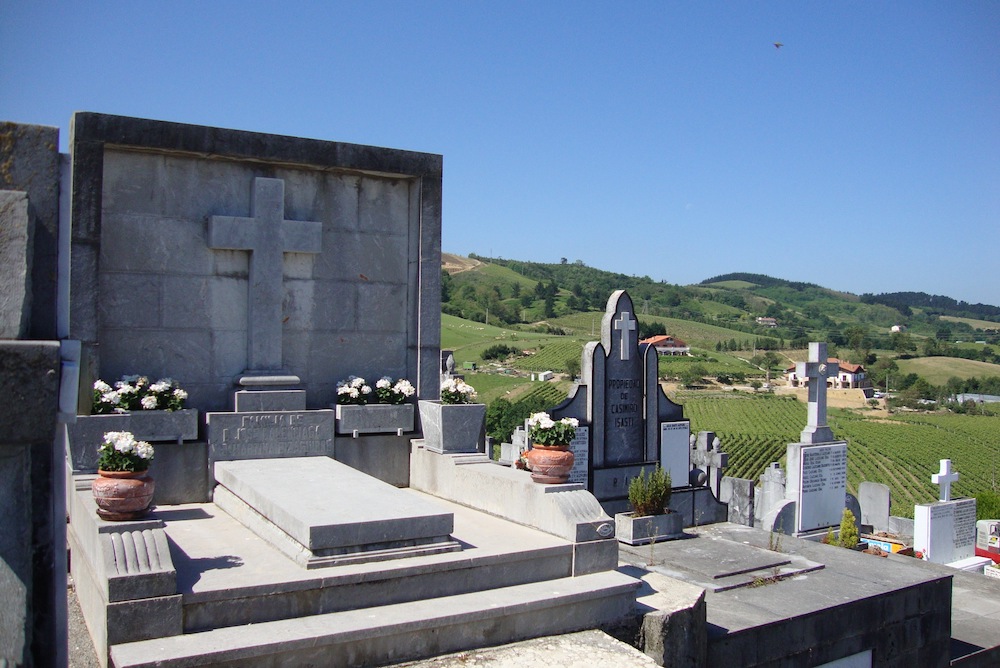 Dear Shaded Viewers and Diane,
Days pass by the Cantabrian coast while the common Getarians pay homage to their talented Balenciaga turning into a beautiful story. The municipal cemetery is located on top of the hill, facing the village and harbour. Serenity decorates its surroundings, pine trees, roses and the most incredible view on the sea. It is there where Cristobal Balenciaga rests since his death on the 24th of March 1972. Cristóbal Balenciaga himself designed the pantheon Balenciaga – Eizaguirre. Austere, neat and elegant as it was supposed to be, with one request made by the designer to his dear friend Monsieur Hubert de Givenchy: – I always want white flowers, stated Balenciaga. It has been that way since then, taken seriously by visitors or locals. White geraniums were his favourite.
Down the hill, I enter Aldamar Street, mainly typical stone houses looking strong and reserved. The family house where he is born is closed to the public. Although, the government and Fundación Balenciaga are planning to restore and open it since everybody has assumed the local master has returned to the sea.
Best,
MHM.