Dear Shaded Viewers and Diane,
Celebration returns to Amsterdam's Nieuwe Kerk(New Church) after this marital institution assigned Dutch couturier Mart Visser (Sleeuwijk-NL, 1968) to curate an instillation on bride gowns, running form today until October the 2nd.
Located in the city centre next to the Royal Palace, the holy building early last decade was a synonymous of eternity when the Prince of Orange Willem-Alexander married Princess Máxima of the Netherlands. Since 1979 the church has been firmly transformed to a newly cultural organization, adding quality events and now entitling Mart Visser as the Church Warden. Visser's vision believes in a country that is able to treat "altar" haute couture and compete internationally with its "brides non-sweets brides". There is one similarity in this modern interpretation; dry and rough though remaining romantic, no woman is seen under a frumpy frame. It's impressive the clash between the nineteen nuptial dresses, the mysterious gothic style building c.1385 and the hope of love. Something you should never detach from a bride's veil.
Pauline van Dongen (Amsterdam-NL, 1986) . . . Symbolizing the same power nature can hide, she is inspired by the eponymous sandstone rock formation in Arizona. When loving forever, Pauline's dress will remain high quality, signifying the changes life demands and turning into a contemporary classic decades later. Timeless sculpture.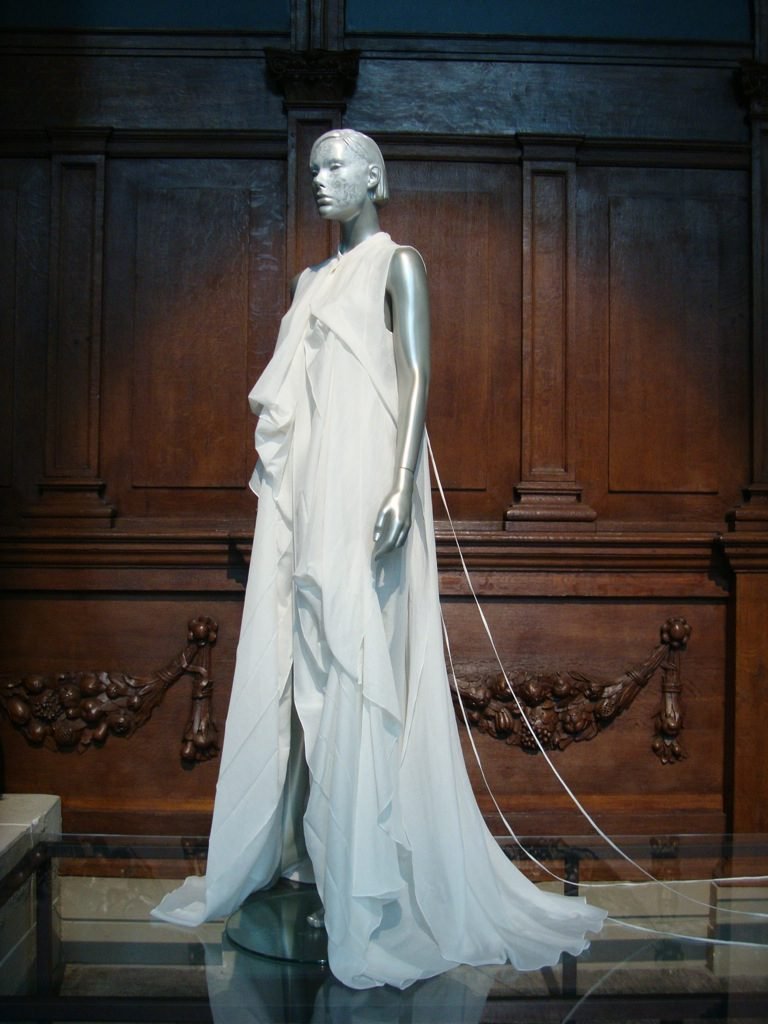 Anne de Grijff (Arnhem-NL, 1978) . . . Before becoming a dress, it was a long blouse. But it doesn't mean it couldn't be a blouse again. Her handwriting is well known through her technique of intersecting garments. The continuous movement of feelings (layers of fabrics in this case) within love allows de Grijff to define her convertible bride's dress. Underneath, something to be revealed.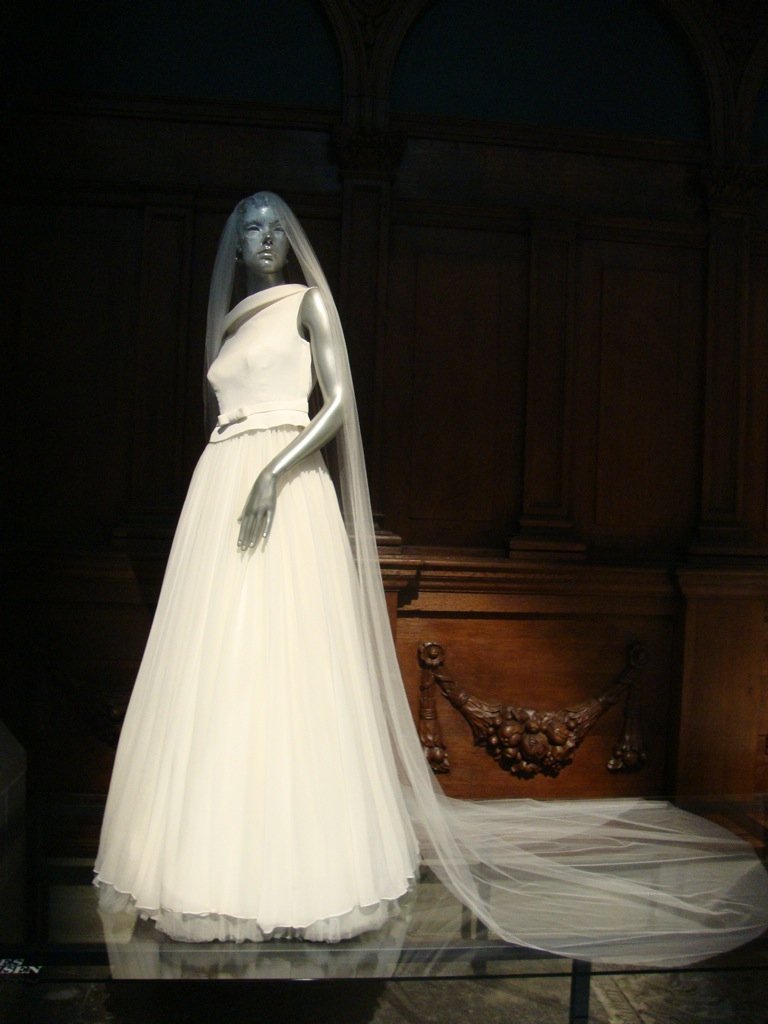 Claes Iversen (Denmark, 1977) . . . Initially making a dress is accomplishing women's wishes, but also turning such a special day into a memorable one. When asked, Iversen has the capacity to understand his women while creating the dress without excluding the bride. The designer has built a prestigious reputation treating femininity in a modern and classic way. Enjoying together the honored and detailed road to love.
Leonie Smelt (Enschede-NL, 1983) . . . Smelt radically chooses for alternative materials, substituting fabrics for paper or plastic. From starting point, her preference is innovation throughout the whole creating process. The dress presented here is the finale piece from the collection Kaleidoscope Eyes. The clash between leather and silk, very rough Amsterdam.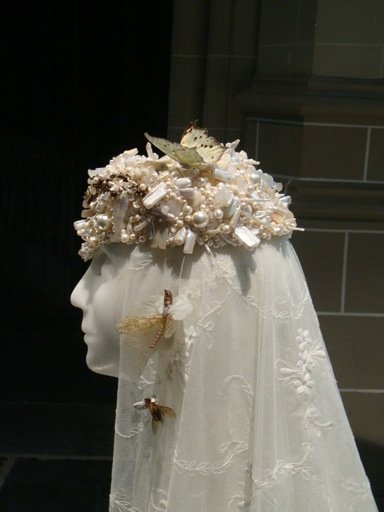 BiBi van der Velden (New York, 1980) . . . 'Till death us do part? Let's name her veil "haute accessory", it's a huge ornament becoming bridal. The visitor is able to interact with the detailed pearl headpiece; the mirror not only reflects the long veil's ethnic embellishments (beetles and butterflies from Malaysia) but also gives you the chance to visually wear it. There's no dress, but indeed the necessary illusion for a perfect future.
Marga Weimans (Rotterdam-NL, 1970) . . . Oversized silhouettes already characterize Marga's work, balancing between fashion and art. Her vision gets interfered by the daily experiences in life, enough provocation to lead fashion into further limits. In this case, sharpening female dreams. Discovering the hidden tenderness.
Best,
MHM.