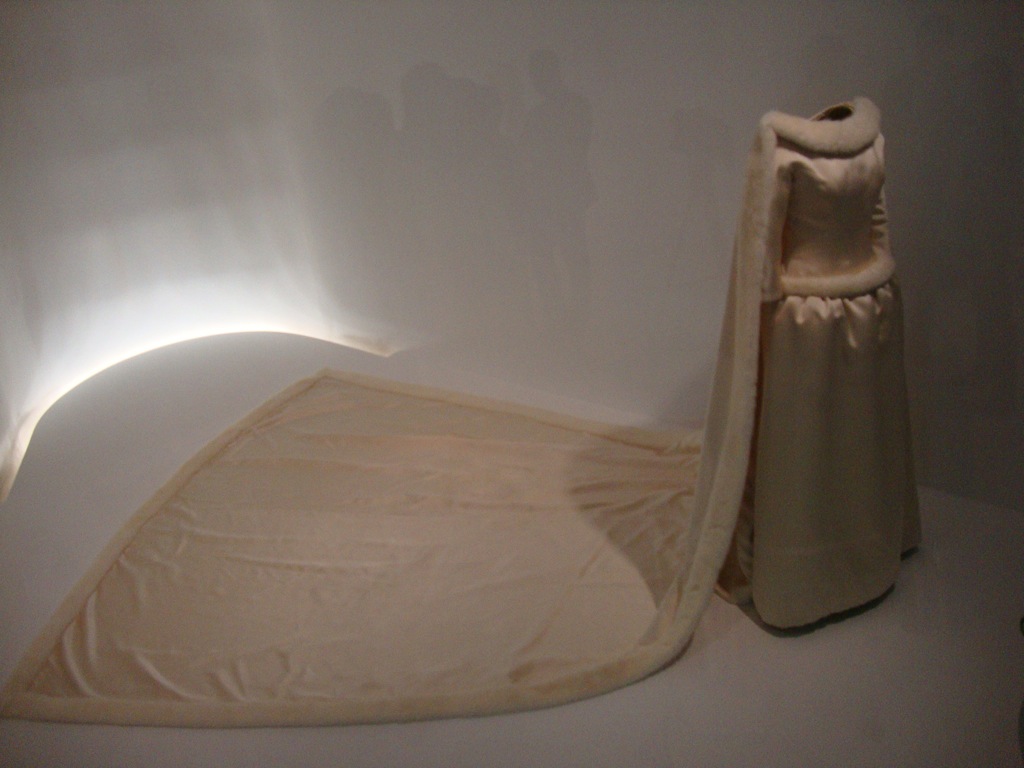 Dear Shaded Viewers and Diane, 
The opening ceremony was simple and sober, while disclosing its official plaque the stunning "Orfeón Donostiarra" chorus (women wearing 40's white Balenciaga replicas) amused us with typical Basque music. A total of 365 invites (wrapped in black silk) were sent under a selective criterion. Priority was given to those who made it possible for this long-term dream to come true: donors, Princesses, Marquises, celebrities, young Spanish designers and family. They all reflected the company origins, especially those loyal and royal private clients walking in vintage Balenciaga for the occasion. 
It all started more than 12 years ago when Mrs. Sonsolez Diez de Rivera & Monsieur Huber de Givenchy decided to consolidate the life and work of Spanish master Cristobal Balenciaga. The Balenciaga Foundation succeeded in accomplishing all Givenchy's requests; even models that once walked dressed in Balenciaga were also present on this memorable rainy afternoon. Melting aristocrat names and superb social titles gave the opening the allure Balenciaga was always surrounded by: la clase alta (upper class).
More alternative was the well presented Basque cuisine, delighting all selected guests, as well as a cocktail served by Bokado (in collaboration with prestigious chef Juan Mari Arzak) who's inspiration for the menu came from the designer's early career as well as the sea.
Unexpectedly I found myself talking to Balenciaga's nieces (Mrs.Pilar Aramuendi and Mrs.Markina Balenciaga) about her communion dress (designed by Cristobal) worn when she was six years old , it was unforgettable. I left my umbrella at the museum, however I had witnessed how respected Balenciaga is in his native town Getaria – a small price to pay for what was an otherwise enlightening visit! 
Aldamar Parkea, 6 – 20808 Getaria(SP) – +34 943 00 88 40
Best,
MHM.