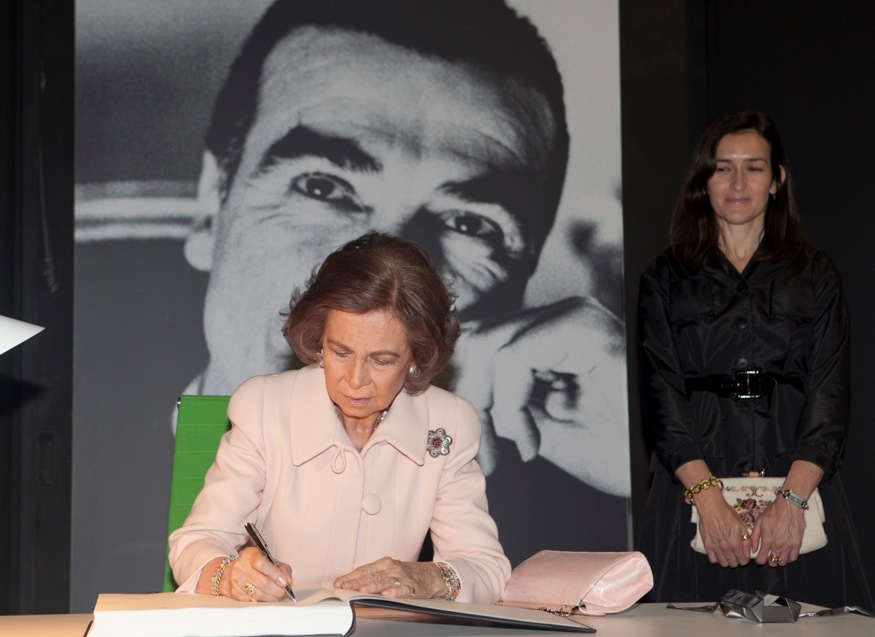 Dear Shaded Viewers and Diane, 
Entering the museum imagine 1000sqm, six rooms, raw materials, opaque black walls and a metal ceiling. More than art, it is an industrial breeze contrasting the clean and geometric entrance, but where is Balenciaga? Rigorously designed, there is a visitor circuit to follow starting by the elevator, which follows around into the hall on the first floor, which is shaped by three hanging exhibitions. 
Her Majesty Queen Sofia of Spain officially opened Museoa Balenciaga two weeks ago in Getaria (SP). The first show represents Balenciaga's strongest moments, 90 pieces finely selected from an archive of 1200 pieces (museums current property) as well as an adorable perfumery micro-show which helps shape this spectacular journey. The work is exhibited in the form of a monograph with a fluent and coherent story written through the collection. The museums intentions go further than just an exhibit with their plans also including education, research, and restoration and informing the average public with Balenciaga's origins. The pieces presented are behind glass, treated as art not hanging garments. 
Each exhibition won't last more than a year due to the maximum amount of exposure the garments can have to tenuous and non-direct light before causing damage. 
The museum-store seemed an undefined, work in progress – my personal wish is to see contemporary retail gestures from Balenciaga today. Let's hope so!
Aldamar Parkea, 6 – 20808 Getaria(SP) – +34 943 00 88 40
Best,
MHM.