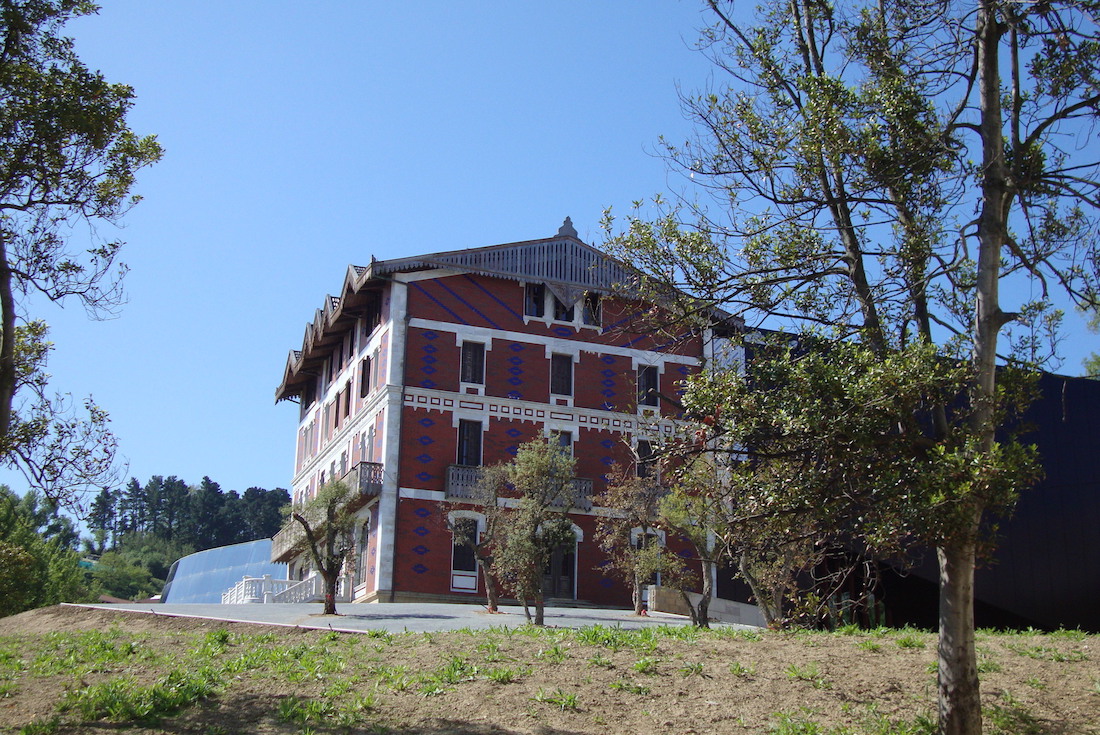 Dear Shaded Viewers and Diane,
Let's say it's all about details, and let's hope Getarians are getting ready for tomorrow's historical moment. While enjoying Sunday afternoon, I was involved with some locals elaborating their last conclusions on this big scale finished construction (under architects Victoria Garriga y Toño Foraster direction). All of the locals are ready to pay tribute to one of their masters. No matter who you first mention, Juan Sebastián Elcano or Cristóbal Balenciaga; automatically their regional pride is there. In addition, when women hear Cristóbal's name their posture rises further than Spanish elegance, vertical.
We are not in Paris 10, Avenue George V, but I secretly peeked through the windows yesterday seeing history and fashion consolidating under perfection. The project once darn in its process delaying it's opening is now invisible to any damage.
Enthusiasm invades this tinny village on the Basque Country yet Getaria's Avenida Balenciaga is already closed. I just cannot wait to see old pieces made for the Donostia Film Festival (San Sebastian), specially the one piece worn by Romy Schneider in 1969's film La Piscine. Señoras y señores, time to head the beauty parlor to press your shirts.
This is BALENCIAGA MUSEOA!
Best,
MHM.
(The images were taken exactly a year ago during my research trip to Getaria; from that day I discovered how the Basque landscape influenced Balenciaga's handwriting).