Dear Shaded Viewers,
Greetings from the Philippines! I attended designer Rajo Laurel's RajoRed! event last night at the Rizal Ballroom of the Makati Shangri-la Hotel. Rajo, whose creations are worn by Filipino socialites and
celebrities alike, celebrates 15 years in the business with a Gala dinner/charity fashion show to benefit the Philippine National Red Cross.
Diane, I humbly apologize for the quality of my photos. Never mind that I'm still learning my new camera's settings, I tried to take decent shots but it was not an easy feat from my table.
Here's a teary-eyed Rajo taking a bow. Also present was the flamboyant (but charitable and good-hearted) socialite adored by Filipinos, from housewives to gays, Ms. Tessa Prieto-Valdes.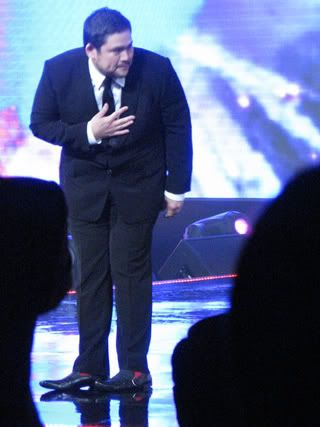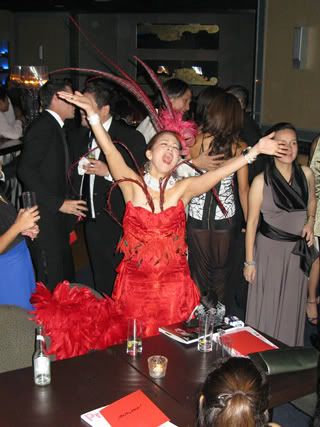 Designers Dennis Lustico and Jojie Lloren were also there. Santino is Rajo's cute nephew who took photos of guests throughout the night.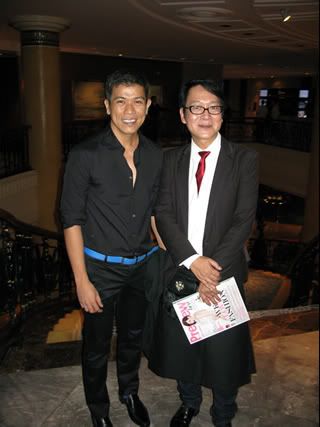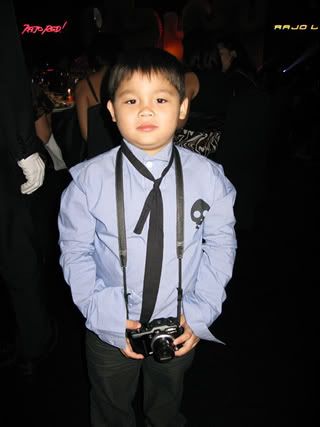 Overall, it was a fun. It was worth getting out of the house in a suit, something I have NOT personally done in… shock GASP horror… two years!
Later,
Bryanboy