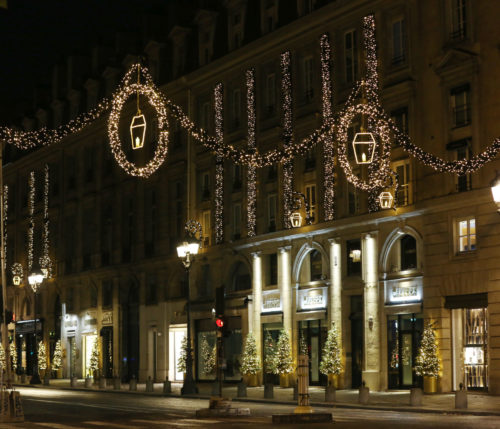 Dear Shaded Viewers,
The Faubourg Saint Honoré Committee is all set to dazzle the public with its annual Christmas lights display, coupled with the launch of the WINTER TIME raffle. This year's event, taking place on November 16, 2023, from 6 PM at the corner of Rue du Faubourg Saint Honoré and Rue Royale, promises to be a mesmerizing experience for everyone. It's not just about the lights; the event will also support the Les Rois du Monde association, a cause worth rallying around.
The evening is designed to be a magical and inclusive affair for the general public. As a highlight, the raffle will be accessible to all via the Committee's website. Offering tickets at a mere 10 euros, participants stand a chance to win extraordinary gifts and experiences, generously donated by the prestigious houses of the Faubourg Saint-Honoré Committee. It's a wonderful opportunity to contribute to a good cause while indulging in some luxury.
Adding to the event's allure, we're honored to have the support of Elodie Fontan, currently starring in "3 jours max", and Philippe Lellouche, a renowned figure in the theater world. They will serve as the godmother and godfather of the association. Additionally, the committee is delighted to have Christina Milian, an internationally recognized actress, producer, and singer, as our honorary patron.
The program begins at 6 PM with an impressive performance by the Chezy brass band, playing traditional pieces, followed by a proud parade by the Garde Républicaine, much to the delight of both young and old. At 7 PM, Benjamin Cymerman, the committee president, along with the association's president and several public figures, will joyfully switch on the Christmas lights. This momentous event will take place on a specially erected podium at the intersection of Rue Royale and Rue du Faubourg Saint Honoré.
From 6 PM to 8 PM, one of FG radio's famous DJs will take over the decks on Rue du Faubourg Saint Honoré, delivering an exceptional and unique DJ set.
This year, the Faubourg neighborhood is adorned with new decorations by Blachere, featuring enchanting and ambitious designs, including impressive giant structures and eco-friendly elements like low-energy LEDs and recyclable decor.
Later,
Diane