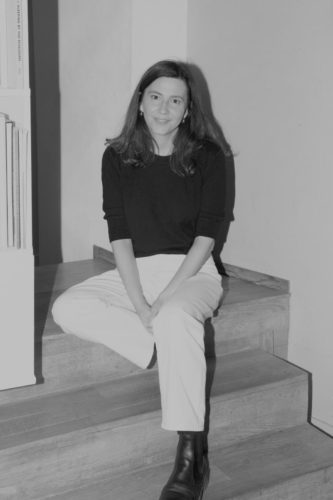 Dear Shaded Viewers,
After the successful conclusion of the 25th edition of Paris Photo at the Grand Palais Ephémère the Paris Photo Team announces the appointment of Anna Planas as the new Artistic Director.
"I am particularly pleased to welcome Anna to the Paris Photo team. We will be working together on the prospects that will open up for us in the context of the redeployment to the Grand Palais in 2024. In this context, we will be particularly attentive to the various developments in the medium and the image, as well as to emerging trends. Florence Bourgeois, Director of Paris Photo
Anna Planas moved to Paris from Spain in 2006 in order to dedicate her professional career to photography. She was hired by the Magnum agency and actively participated in the creation of the BAL, then of the Magnum gallery in Saint-Germain-des-Pres where she was the artistic director.
After 7 years at Magnum, Anna Planas co-founded Temple, in 4 years, she has programmed nearly 30 artists, some exhibited for the first time, including Sylvain Couzinet-Jacques, Samuel Gratacap, Benjamin Mouly, Lotte Reinmann, Katja Stuke, Marine Peixoto and Bruno Zhu. She curated the major group exhibition "The Hobbyist" at the Fotomuseum Winterthur and the Rencontres d'Arles. In all her exhibitions, photography is presented in all its forms and in all its plasticity, in dialogue with other media.
In 2019, the Rencontres d'Arles entrusted her, with Pierre Hourquet, with the project Temple Arles Books, a fair dedicated to photography books and a programming space within the festival. During the opening week of the festival, this space hosted nearly sixty exhibitors, twenty round tables, performances and five exhibitions.
Since the creation of the publishing house delpire & co in Paris in 2020, she has been running the associated bookshop-gallery and providing the artistic direction of the venue. She programs exhibitions and installations by guest artists, such as Theaster Gates, Patti Hill, Vivian Maier, Stéphanie Solinas and William Klein, and partnerships with institutions, such as the Paris Photo – Aperture Book Prize. The delpire & co bookstore-gallery, located in the heart of Saint-Germain-des-Prés, has become in two years one of the key players in the discovery of photography books in Paris.
Anna Planas will in particular be in charge of setting up a quality programme and suggesting new areas of content, while developing the commitments made to emerging artists via Curiosa and to women artists with Elles x Paris Photo.
The aim is to perpetuate Paris Photo's status as the world's leading photography fair, by bringing together leading international galleries and new projects, committed publishers, while offering a sharp and demanding programme.
Later,
Diane