Glennda Orgasm, Penny Arcade & Fonnda LaBruce (Bruce LaBruce) in Glenn Belverio's Bad Grrrls (1993)
Dear Shaded Viewers,
Two videos from the Glenn Belverio archive, along with films by Portland, OR-based artist Vanessa Renwick, will be screened Friday, November 11 at The Museum of the Moving Image in Queens, NY at 7:30pm. Tickets are on sale here: https://bit.ly/3NmRtoi 
The program includes Belverio's rarely seen 1992 video Equal Rights for Unborn Drag Queens, as well as his meta-feminist dragumentary about the Riot Grrrl movement, Bad Grrrls. Filmed in 1993 on NYC's Lower East Side, the video features homopunk filmmaker Bruce LaBruce, artist Sadie Benning, performance art legend Penny Arcade and others.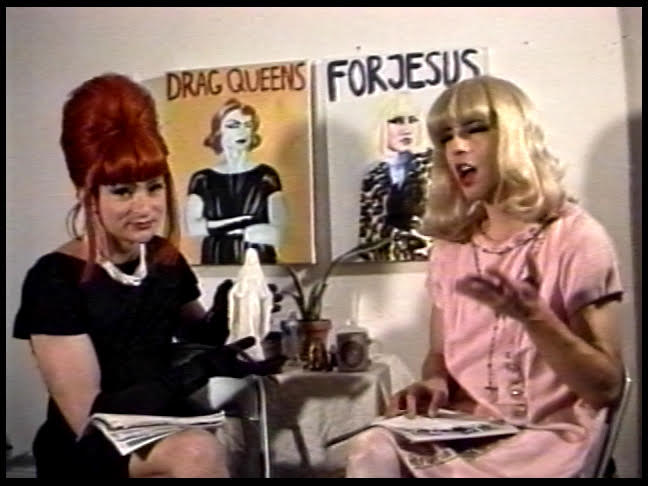 The program also features three 16mm films by Vanessa Renwick: Toxic Shock (1983), Worse (1994) and Next Level Fucked Up (2016).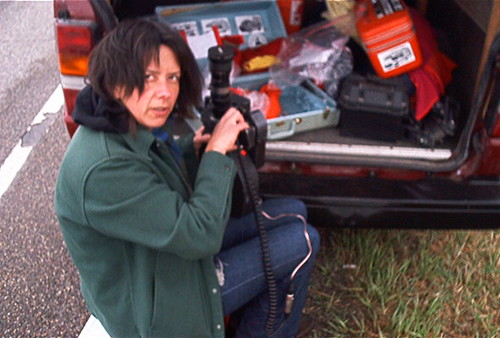 Production still from Toxic Shock.
Preview of Toxic Shock: https://vimeo.com/151857221
Belverio and Renwick will be in attendance for a Q&A after the screening. Hope to see you there!
"Poetic and punchy in their approach, Renwick and Belverio bring a DIY, punk sensibility to their nonfiction work and the topics they explore that's fresh, vital, timely, and timeless. Featuring molotov cocktails made from tampons, confrontations with a pro-life protester, Drag Queens for Jesus, Riot Grrrls, and more."—Curator Becca Keating