Dear Shaded Viewers,
Emerging South Korean label Circus False unveils collaboration with legendary British rock band Def Leppard.
Known for being one of the most successful groups to come out of the new wave British heavy metal movement in the 1980s, Def Leppard gained world-wide fame with their songs Pour Some Sugar On Me, Hysteria and Love Bites. This year, the band debuted their 12th studio album titled "Diamond Star Halos" with the release of their latest single Kick.
Set in a circus stage, the video follows the band as they perform to an eclectic group of punk characters. Amongst the acrobats, ring leaders, magicians and snake tamers… the theatricality of the video revolves around a spirit of darkness with a touch of insanity. The band members are found wearing tailored ensembles in leopard and red/black striped slim silhouettes designed by Circus False and styled by Maryam Malakpour.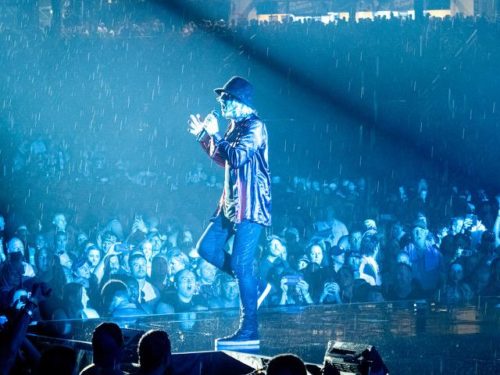 The South Korean label Circus False has been preparing the costumes for the new wave band for the past four months, as well as working closely with the Rolling Stones, custom making the costumes for the band's current world tour.
As rock and roll music lies at the core of the label, the brand's overall designs carry elements hinting at youth cultures, rebellion and outright expression of freedom… building the essence of the modern 'Legendary Rock Star' image under the theme of love n' peace. Though the punk attitude is present in the archetypes the brand connects with, the garments do not have the roughness and darkness expected of the aesthetic, instead it embraces a sophisticated elegance for the rock and roll lovers, that stays on the cleaner and crispier side.