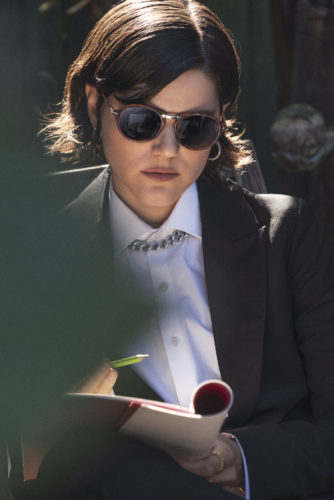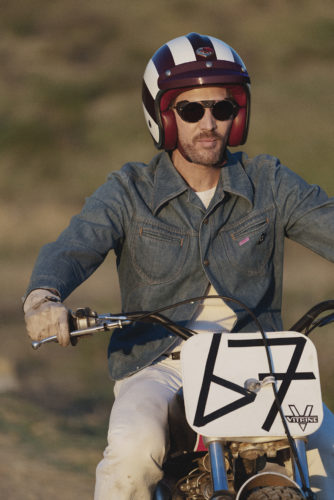 Dear Shaded Viewers,
For the brand's most recent campaign Persol explores three creative talents of contemporary culture: Dr. Woo, Soko and Dimitri. A story features Persol frames as worn in their daily life. "Looking to the future through the lens of the past." The subjects of Swedish photographer and director Kalle Gustafsson are off-track racer, photographer, and film director Dimitri Coste, French actress and musician Soko and celebrity tattoo artist Dr. Woo.
The series was shot in and around Los Angeles, Gustafsson shot from hollywood to the dusty deserts of California to the urban rooftops of Roosevelt.
Dr. Woo was born and raised in LA and is considered the world's most in-demand tattoo artist known for ultra-fine, single-needle designs and singular style. He is considered a cultural phenomenon.
Dimitri Coste is always on the move both as a photographer, motorcycle enthusiast and amateur racer, he goes from playing on rough terrain to the world of fashion photography. Born in Paris, the film director lives to carve his own path.
Soko is a French singer, songwriter, musician and actress known for her authentic artistic output. She is currently in the studio recording her next record.
https://www.persol.com/france?cid=PM-SGA_000000-1.FR-Persol-FR-B-Core-Phrase_Core-Phrase_persol&gclid=Cj0KCQjwjN-SBhCkARIsACsrBz6SZ91pDKsVDhnp6j1CbDXTtJ9M2ObVqQLMowj3ITZQ0J134jfhTmoaAnxGEALw_wcB&gclsrc=aw.ds
Later,
Diane