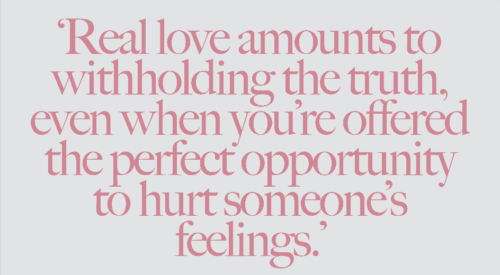 Dear Shaded Viewers,
Valentino Narratives II is a novel way for a brand to communicate using literature and a text-only campaign. For the second chapter of the words-only advertising campaign, Creative Director Pierpaolo Piccioli has invited renowned international authors to lend their voices in creating 17 individual & impactful campaign layouts.
The fil-rouge LOVE in all its forms:
Alok Vaid-Menon, Amia Srinivasan, André Aciman, Andrew Sean Greer, Brit Bennett, David Sedaris, Douglas Coupland, Elizabeth Acevedo, Emily Ratajkowski, Fatima Farheen Mirza, Hanif Kureishi, Leila Slimani, Melissa Broder, Michael Cunningham, Mieko Kawakami, Murathan Mungan and Serang Chung all experiment in freedom of genre.
The brand will indeed continue to sustain selected independent bookstores and renews the collaboration with Belletrist bookclub, founded in 2017 by Emma Roberts and Karah Preiss, promoting cultural happenings and inviting the community to join in an open dialogue. A peaceful words campaign guerrilla will paper Soho in New York, other cities.
#ValentinoNarratives