Galerie Hussenot, in partnership with La Cité, is exhibiting the photographer Hugo Comte for the first time in collaboration with the stylist Ibrahim Kamara.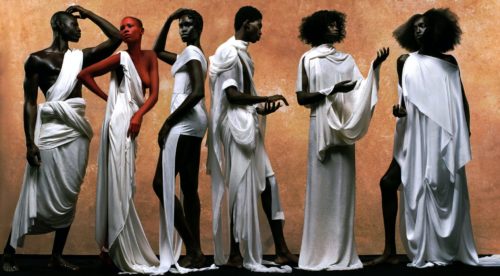 Testament is a series of 15 monumental photographs, which focuse on the question of beliefs. "By transferring, remixing, inverting signs and values, she questions its foundations and fertilises it with new potential narratives by bringing in identities that have long been left out. Transcending eras, beliefs and cultures, Testament thus bears witness to a new order, that of an open language, with a universalist syntax." as written in the press release.
A Christ (Blady Jordan) pulled by black nuns, bodies of different colours lying on a mountain of white sheets, revisites  Joan of Arc. The photographs are composed like classical paintings, the aesthetics are extremely worked, making us sometimes doubt the medium we are looking at. The blue comes to seek us, the colours of skin hang us, the style fascinates us.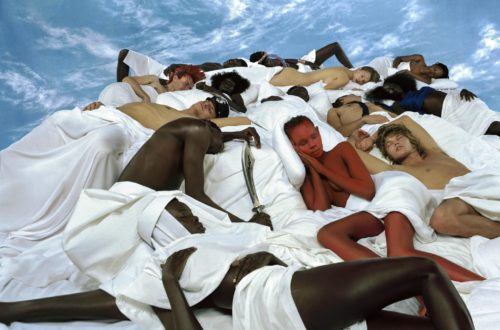 The photographer known for having realised the covers of Dua Lipa's albums among others, has associated with Ibrahim Kamara to create images mixing ancient mythology, pop culture, and fashion. "They assert this freedom of rereading without claiming to want to place themselves in a posture of rewriting history. The silhouettes marry high fashion and today's style, the stylist, editor of Dazed magazine, is a fashion painter for these images. He has collaborated with photographers such as Paolo Roversi, David Sims, Mert Alas & Marcus Piggott, Glen Luchford and Rafael Pavarotti and now Hugo Comte.

This exhibition makes us want to dive into the world of the photographer, who has worked with the greatest and as well has published his first book with Nikita Ltd, featuring his stories and the icons of today.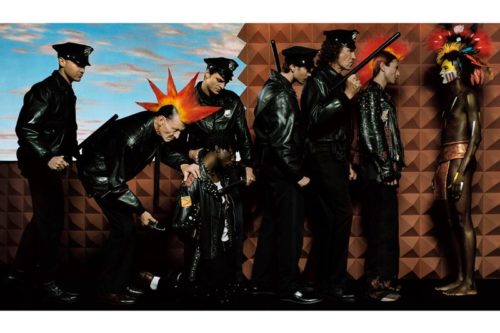 Hugo Comte: "TESTAMENT" with Ibrahim Kamara.
From February 3 to 26, 2022 at the Hussenot gallery, organized by La Cité. 5 bis rue des Haudriettes 75003, Paris