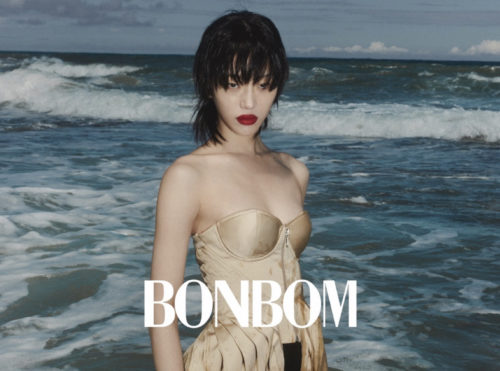 At the shores of South Korea, model Sora Choi stars in the new Summer 22 campaign of Seoul based label BONBOM. With honeymoons, beds and curtains… designer BonBom Jo takes the surroundings of a newlyweds' house as inspiration for his new collection, trying to answer the commonly asked question on how to bring nightwear to daywear.
Titled "Your Love is Three Times Better", the allure of the night takes a commercial shape at BONBOM, corsets are incorporated in hoodies and blazers, satin robes wrap dresses imitating nightgowns, organza skirts are voluminous like a wedding cake. Some fetish elements thrown here and there… trenches with garter details, piercings on bags, pants cut like jock straps… all fused to illustrate the attraction of nightwear.
Merging the night with the day is regularly explored in fashion and since this season's celebrated big theme is sex, BONBOM is definitely on cue.
Artistic Direction:
Bonbom Jo @bonbomestmignon
Model:
Sora Choi @sola5532
Film:
L'EXTREME @_lextreme_
Videography:
Sungjae Kim @wooossin 
Photography:
Wontae Go @gowontae
Make-Up:
Seyeong Ahn @anseyeongg