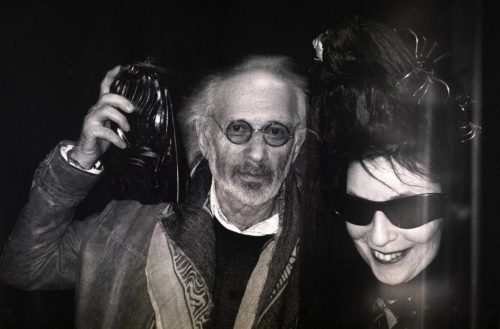 Dear Shaded Viewers,
It is not every time that  you meet your heroes that they actually live up to your dreams of them. I had wanted to meet Jerry Schatzberg for at least six years before we had the opportunity to meet. Finally when FIAF invited ASVOFF to screen the festival in New York  I was able  to pay tribute to Jerry Schatzberg.  The man is a genius photographer and filmmaker. We had two nights dedicated to Jerry, the first was to screen Puzzle of a Downfall Child and the second was to have him in conversation with another one of my favourite directors, Mike Figgis.
In one of the photos above he is holding the  "Diane" created for ASVOFF as a trophy by Miguel Villalobos.
Take a few minutes to listen to the video…I needed a mic, but he has amazing stories to tell.
Later,
Diane