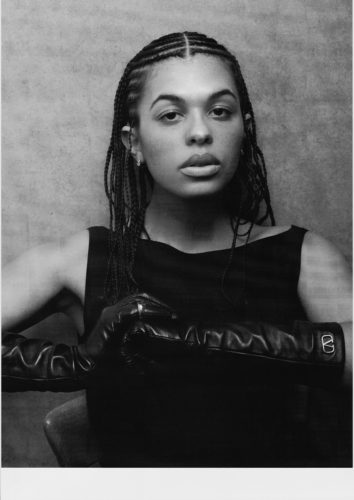 Dear Shaded Viewers,
Cosima, the london born and raised artist, performed tonight for Valentino Act Collection in the empty Piccolo Teatro Grassi of Milan with the Giuseppe Verdi Symphony Orchestra.
"Cosima has a way of evoking an emotional connection with her listeners with her unique tone and unlimited vocal range. Her fans connect to the honesty and vulnerability in the lyrics that tell her story. In life and through her artistry, she doesn't strive to fit the mold. This is clear to see in her journey and development as an artist.
Cosima redefined how to navigate the music industry by setting about regaining her independence early on in her career. Realizing the importance of creative ownership, she set out to understand more about the industry as a whole. She followed this up by adding video directing and music production to the list of her abilities. In 2018, Cosima started her own record label named after her first released mixtape, "South of Heaven", which to her means Earth and finding happiness in the present – the life that you live here. Her goal is to inspire others to be free in their truth and "own their narratives."
The Fun Is Here is Cosima's latest release on her South of Heaven imprint. With production from Krash (ASAP Rocky & AWGE), Samuele Danieli and Kwes Darko to name a few, The Fun Is Here is a beautiful collection of songs that will take you on a musical journey with Cosima and give fans, both new and old, an even closer look into who she is."