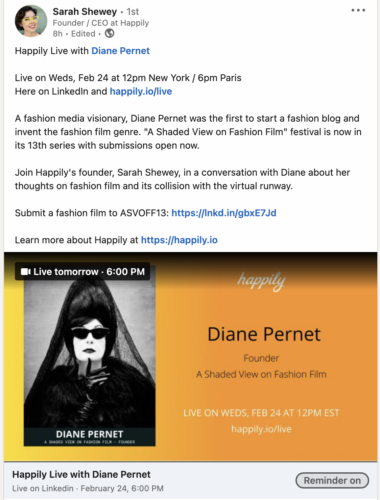 Join Happily's founder, Sarah Shewey, in a conversation with me about my thoughts on fashion film and its collision with the virtual runway.
Submit a fashion film to ASVOFF13: https://filmfreeway.com/ASVOFF
Learn more about Happily at https://happily.io
Happily designs and scales communities. Experienced in all aspects of producing world-class experiences for the private, non-profit, and corporate sectors.