The Ottolinger team imagined their Spring Summer 2021 collection as a reflection on superpowers, and how a fashion item can give you the confidence or the strength of the super power.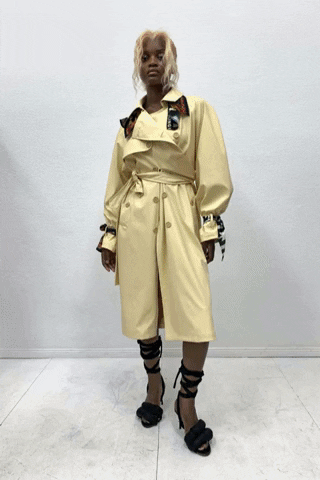 The german brand exists within the tradition of mature designer collections thought for a very fashionable girl, who already kind of has it all. All the Ottolinger pieces are an upgrade of the base wardrobe of the petite-bourgeoise, the strength of the clothing pieces is definitely on the way they are constructed, they are full of little construction details, that remain sexy and smart.
There is a mood in the collection that makes you think of the 2000s, like a retake on the Paris Hilton early 2000s wardrobe. The shoes and bags are extremely sophisticated pieces, I must say, and the casting is pleasantly diverse. A topic that was on everybody's mouth last season and seems to have wiped out from the phase of earth for Spring Summer 2021. Nevertheless, it's great to find designers who are still smart about it.