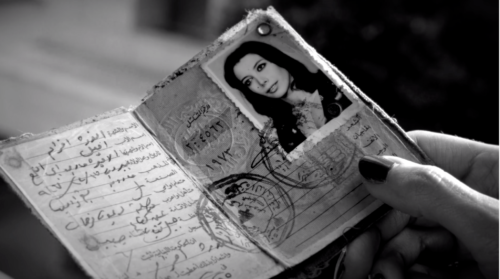 Dear Shaded Viewers,
Today I read a lovely article in L'Orient-Le Jour on the director Raya Farhat who submitted her beautiful film to ASVOFF 12 #LOCKDOWN HOME MOVIES. She explains how she moved to France due to the endless crises in Lebanon.
During her Confinement in Paris, because of Covid-19, her mum passed away from a heart attack in Beirut. She was unable to attend her funeral due to airport shutdowns.
She went back to Beirut to pay tribute to her mother by making this beautiful film "Heart Attack" . It was her way of saying the last  goodbye following her father's footsteps, living a revival of the funeral.
We are having a People's Choice vote for the #LOCKDOWN HOME MOVIES, please go to FNL Network and scroll down to our channel A Shaded View on Fashion Film and vote for Heart Attack. You do have to download the app for FNL Network at the apple store or google play.
SHORT DIRECTORS BIO:
Raya Farhat:
Always clad in black she dabbles in art direction and photography adding her sensually gothic touch to photos and editorial shoots.
She is an award winner visual artist, art director and photographer who works in installation and performance multimedia and print. Founder and Creative director of art in motion a non profit organization for art.
Malek Hosny:
Malek is a self-taught filmmaker. He has worked as a DOP, editor, and director in a wide variety of genres, including cinema, documentaries, commercials, art installations and web-content. Malek is developing his first film, a feature documentary.
Credits:
A film by Raya Farhat
Directed By Raya Farhat and Malek Hosny Starring: Raya Farhat
Shot and edited by :Malek hosny
Music: Lady Of Sorrows Produced by : Raya Farhat
« Heart Attack » est un court-métrage réalisé dans la douleur et dans l'urgence. Une art-thérapie que la jeune artiste a entreprise pour un vibrant hommage à sa mère, décédée durant la période de confinement loin de sa fille.