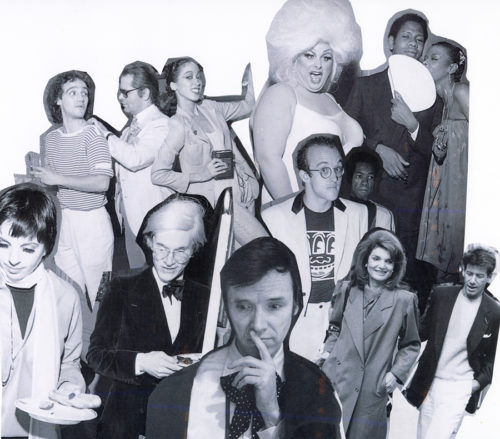 Photo collage by interviewmagazine.com
Dear Shaded Viewers,
It's hard to believe that four years have already passed since the iconic street photographer, Bill Cunningham has passed away. Mark Bozek made the documentary "The Times of Bill Cunningham," which Bill said he never wanted to see, however I saw it and enjoyed it. The documentary was released last February, "Bill Cunningham: On the Street: Five Decades of Iconic Photography," compiled by the editors of The New York Times was released in September. The 144 page 9 x 12 inch all colour tome "Bill Cunningham Was There," published by Rizzoli is due out early 2021. The book is co-authored by Bill's longtime wingman at The Times, John Kurdewan and author and designer Steven Stolman with a forward by a dear friend, both of Bill's and mine, the celebrated illustrator Ruben Toledo.
Steven Stolman came up with the title because it was the sign of a good party if one said "Bill Cunningham was there!"  That fact was the validation of the event. Steven met Bill Cunningham when he was designing his own brand in 1990. I met Bill with my very first collection in the early 80's or before…and Like Steven, Bill Cunningham never missed a defile.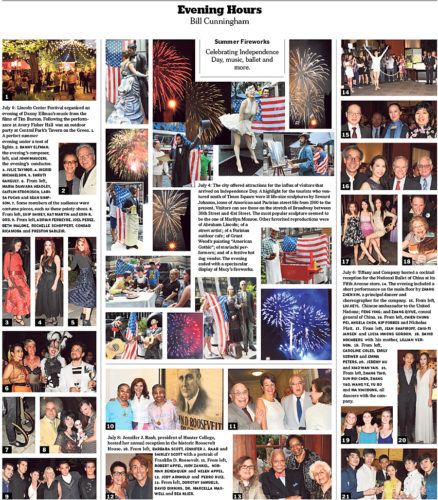 Evening Hours Summer Fireworks Celebrating Independence Day, 2017
Photo: nytimes.com
The book is the point of view of John Kurdewan, who worked by Bill's side 24/7.
As Steven explained to Marilyn Kirschner, "The Times book is an extraordinary, encyclopedic showcase of Bill's body of work. We're telling a much smaller, more intimate story. But because of John's unique relationship with Bill, as a shoulder to shoulder, day in, day out colleague and friend, it has a different point of view that we hope will delight and inform the reader." John was the designer and layout artist for both Bill's "On the Street" and "Evening Hours" columns. Included in the book are John's own photographs, letters, Post-it notes, memorabilia and Bill's archives from The New York Times.
This is not in the book but I could not resist including a photograph from Bill Cunningham in 1986 at my show which was in his 60+ page report on the collections in the magazine Details when it was owned by Annie Flanders.
1986 Diane Pernet collection by Bill Cunningham
I recommend you read Marilyn Kirschner's article https://lookonline.com/market-report-by-marilyn-kirschner/bill-cunningham-was-there/
with Bill Cunningham outside of Rick Owens show a few years prior to his death.
Later,
Diane