Dear Shaded Viewers,
ASVOFF 12 will be an online edition October 6-8. The festival will be exclusively on FNL Network you can go to the apple store or google play and download FNL Network's dedicated app. It is on smart tv's and now desktop.
In addition to our esteemed jury, you the public will be able to vote for People's Choice. https://linktr.ee/fnlnetwork
Here is a little news about our ASVOFF 12 jury:
Roger Avary, President – A Canadian-American film and television director, screenwriter, and producer. He collaborated with Quentin Tarantino on Pulp Fiction, for which they won Best Original Screenplay at the 67th Academy Awards. His feature film Lucky Day was released in October 2019. "Calling himself a "director who writes out of necessity", Avary says he is, first and foremost, a commercial filmmaker. "My films have all made money, and the key to that is that I keep the budgets impossibly low, and 'Lucky Day' was no exception. I would absolutely say I am a commercial filmmaker. I couldn't survive in this business if I wasn't."
In alphabetical order:
Lillian Birnbaum– raised in Vienna  and currently lives in Paris. From 1982 on Lillian worked as a photographer for magazines in Europe and the USA and exhibited her photography on a regular basis. From 1998 on Lillian got more and more involved with the film industry, developed and produced  several award winning  film projects for legendary producer Arthur Cohn.  In 2010 Lillian Birnbaum founded the film production company peartree-entertainment gmbh, based in Vienna, with a desk in Paris , which develops and produces content for Film and Television.
Cori Coppola – Writer and Producer – Cori Coppola is originally from Hollywood, California and part of a large, artistic and multi-talented family where creativity is both nurtured and encouraged. Now based just outside of Paris, Cori has lived in France for the past 19 years and has two children. Cori worked, both stateside and in France, as a visual effects coordinator and producer on feature films and commercials for high-profile, international clients. Cori is currently promoting her film, an authorized documentary about Pierre Cardin called "House of Cardin" as well as developing other high-profile documentary and fiction projects.
Maria de Medeiros – is an Actress, Director, Singer and Writer born in Lisbon. She spent her childhood in Vienna and had her first acting role at the age of 15 in the film Silvestre by João César Monteiro. She studied and acted in theatre and won the Gérard Philippe award in 1990. In 1994 she was in Pulp Fiction by Quentin Tarantino, in 1990 in Philip Kaufman's Henry and June playing Anais Nin across from Uma Thurman. The 4th film that she directed April Captains which was in the official selection at Cannes in Un Certain Regard. In 2003  she directed a documentary Je t'aime… moi non plus (2003)  on the relationship between directors and film critics. She launched her first album A Little More Blue in 2007, she has launched a total of three albums. Medeiros is the first Portuguese woman to be designated a UNESCO Artist for Peace. Maria de Medeiros was awarded the Coppa Volpi for Best Actress at the Venice Film Festival for her performance in "Two Brothers, my sister" by Teresa Villaverde.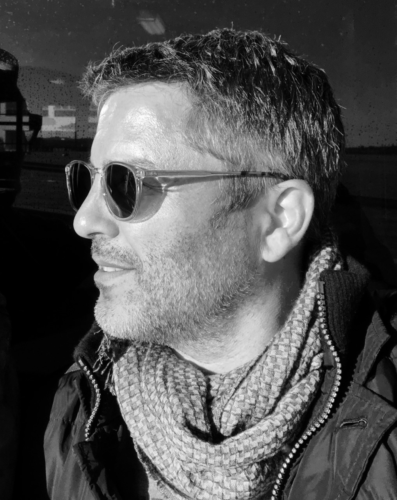 Rick Porras -Rick began his career working for Robert Zemeckis on films ranging from DEATH BECOMES HER to FORREST GUMP AND CONTACT. A lifelong fan of The Beatles, he worked on two music videos released during the Anthology series. Rick later became a Co-Producer and Second Unit Director on the LORD OF THE RINGS TRILOGY after working with Peter Jackson on THE FRIGHTENERS. In all, he has worked on productions that have garnered a total of twenty-four Oscars including two Best Picture Oscars.
Rick has helped develop independent filmmakers interested in socially conscious films and has worked as a story and drama consultant for Sony Interactive Europe, developing VR games as well as directing VR performance capture.  Rick has lectured at USC Graduate School of Cinematic Arts, Stanford University, King's College London and UC Santa Cruz.
Violeta Sanchez -Born and raised in Paris, acting was her first love. Along with acting for film and TV,  she  is a performer, model and muse. She made an appearance at the premiere of her first play, Succes wearing a Le Smoking tuxedo ordered from a tailor in the 8eme in Paris, both Saint Laurent and Helmut Newton were at the premiere and were enraptured by her. She continues to have the same effect on generations of creators from Thierry Mugler, Jean Paul Gaultier, Moschino. Alber Elbaz at Lanvin and was the muse for Helmut Newton, the illustrator Tony Viramontes, choreographer Guy De Cointet and Olivier Saillard. She has collaborated with the curator, Olivier Saillard on numerous occasions,  the theatrical production, Models Never Talk was one of them.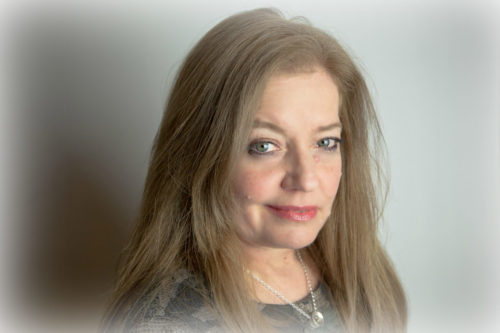 Joanne Sawicki– is an award winning journalist, film maker, producer and executive producer with senior roles in News Corp, PBL Media, BSkyB, and BBC. She began her career as a fashion journalist for the Daily Mirror, Sydney Australia. She moved to London to produce Arts World, before joining the BBC. As Head News Features and Programme Development for Sky Television she was responsible for creating and commissioning thousands of hours of original content including the Book Show, Fashion TV and pilots for what is now the Sky Arts Channel. Joanne founded Channel Health- Europe's first health website and television channel watched by 8million viewers a month. She sits on the board of French nutraceutical company Isocell that markets an anti-ageing nutritional supplement called Glisodin. Joanne is a strategic advisor to ethical fashion brands including Varana and Taylor & Thomas (vegan luxury shoes) and platform Aequem. She is an advisor to the Aegean Film Festival, Athens Fashion Film Festival and the Barnes Film Festival.
Cuba Tornado Scott – is an artist, an equestrian, model, director, Only by name (2020) and currently is working on directing her first feature film.  Cuba is a descendent of Hollywood royalty; her parents are music video director Jake Scott and producer Rhea Scott her grandfather is Ridley Scott and her great uncle was the late Tony Scott. She was named for Mikhail Kalatozov's documentary Soy Cuba.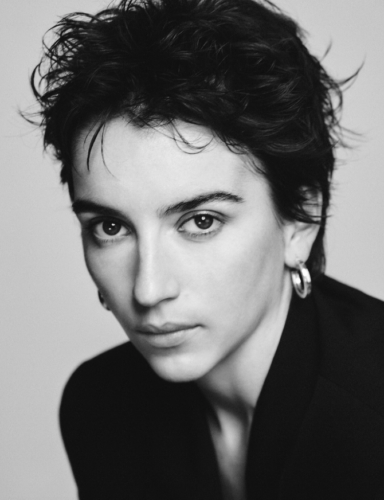 Marine Serre – a French fashion designer, the youngest to win the LVMH Prize in 2017.  She is known for her crescent moon motif – signature print infused sportswear and hybrid fashion. Her technologically-forward designs incorporate anti-pollution masks, regenerated garments and accessories. Prior to her interest in fashion her ambition was tennis. Serre attended La Cambre where she graduated with the highest honours in 2016 and After a string of affirming internships and jobs at Alexander McQueen, Maison Martin Margiela, Dior, and Balenciaga, Marine's graduation collection, A Radical Call for Love was picked up by A Broken Arm in Paris, sold globally across Dover Street Market, SSENSE, H.Lorenzo, and other progressive retailers. The rest is history.
Later,
Diane