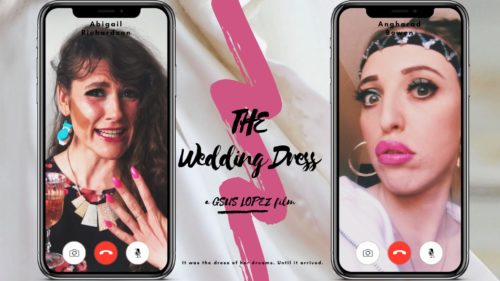 THE Wedding Dress directed and produced by: Gsus Lopez
Determined to plan her wedding while in isolation, Maya face-calls her best friend Nicky to tell her that she has found THE dress online. The postman rings the bell. Will it meet her expectations?
Gsus (Zamora, Spain) is a writer-director based in London. He is currently developing the script for his debut feature film amongst other projects. With his short EPHEMERAL NATURE, he won the ASVOFF'12 Award for Best Film. He has directed a few more short films, being a highlight OUT, an LGBTQ dramedy that screened at over 50 film festivals worldwide.
Later,
Diane