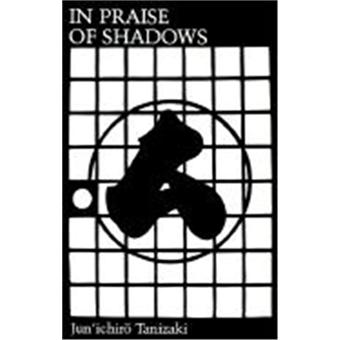 Dear Shaded Viewers,
https://www.artsy.net/article/artsy-editorial-13-art-dealers-share-books-helped-navigate-art?utm_medium=email&utm_source=19794482-newsletter-editorial-daily-03-21-20&utm_campaign=editorial&utm_content=st-V
Now that you find yourself at home, artsy.net put together a wonderful selection of books suggested by 13 Art Dealers. Who knows if Amazon is able to ship them out to you…
I'm looking through my bookshelves to see if I can find my old copy of In Praise of Shadows by Tanizaki. I remember reading it when I first moved to Paris 29 1/2 years ago. It is a very small book that still resonates with me about aesthetics, architecture, jade, food, toilets, the use of space in buildings and the collision between the shadows of traditional Japanese interiors and the light of the modern age. God knows we need to see the light now.
In Praise of Shadows Paperback edition by Jun'ichiro Tanizaki
I never read 'Ideas to Postpone the End of the World' by Ailton Krenak written last year, perhaps we might garner some insight from reading it now. 'It considers humanity's technological feats and our dawing awareness that we must preserve nature for future generations. We can prevent the end of the world, and our own self-destruction, if we rethink our relationship to the world around us."
Later,
Diane
Later,
Diane