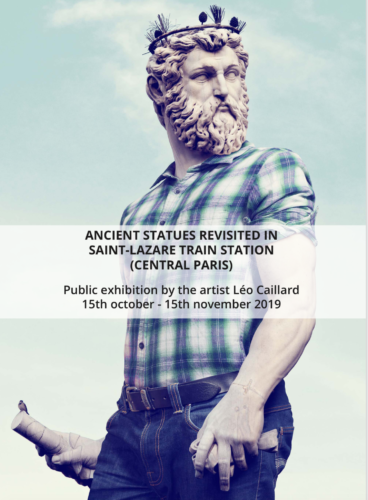 Dear Shaded Viewers,
It is FIAC week in Paris and of course the general public can go on line and buy a ticket to the event which showcases contemporary art however the artist Leo Caillard decided to make his art accessible to all, free and public in the central train station Gare-Saint-Lazare. Caillard prompts the reflection of contemporary society in relation to our past.
This is the 3rd public art organised within the Saint-Lazare station. Caillard has done other public exhibitions with the Louvre and Paris Airports for whom he created a 40 meter public fresco, visible until 2021 in Paris airports.
Later,
Diane