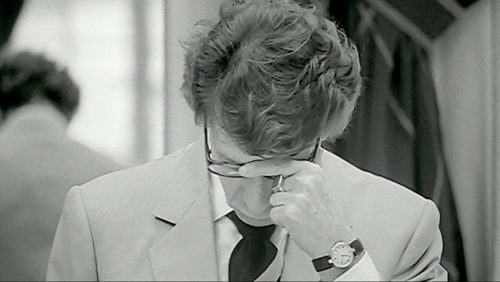 Courtesy of Kim Stim Yves Saint Laurent in a scene from "Celebration."
Dear Shaded Viewers,
Nadja Sayej interviews the director Olivier Meyrou about the documentary, not very flattering, of Yves Saint Laurent. Pierre Berge sued to have the film suppressed and succeeded for over a decade. Now the film is out. Read Nadja's review in the Hollywood Reporter.
https://www.hollywoodreporter.com/news/controversial-decade-old-documentary-fashion-designer-yves-saint-laurent-debuts-1246272?fbclid=IwAR2bNalbFFogxIT73TDD_v4Lz8ma9yrXQnTIsJjSdl8wrg-0B_xHZf8h6wI 
Later,
Diane