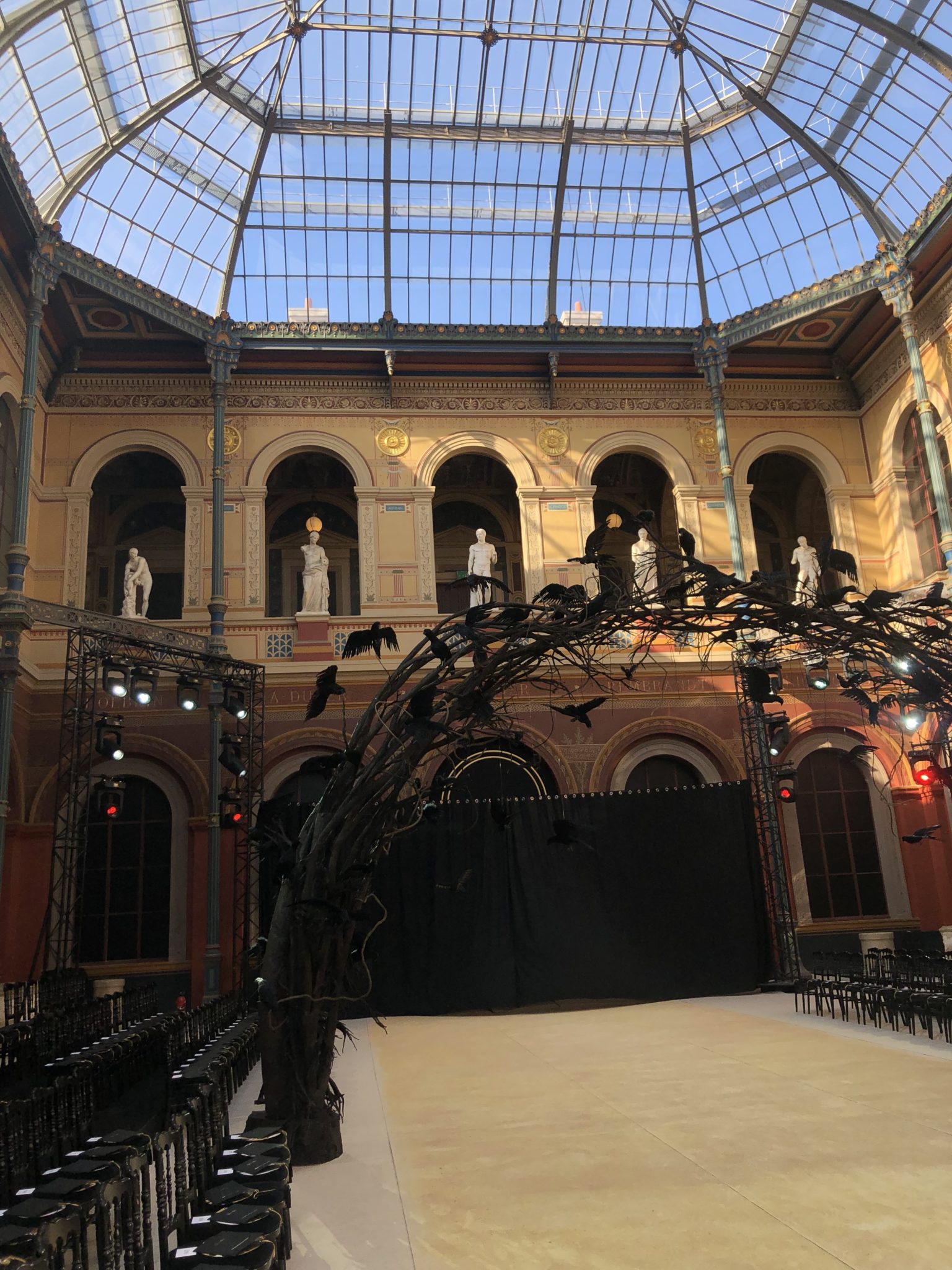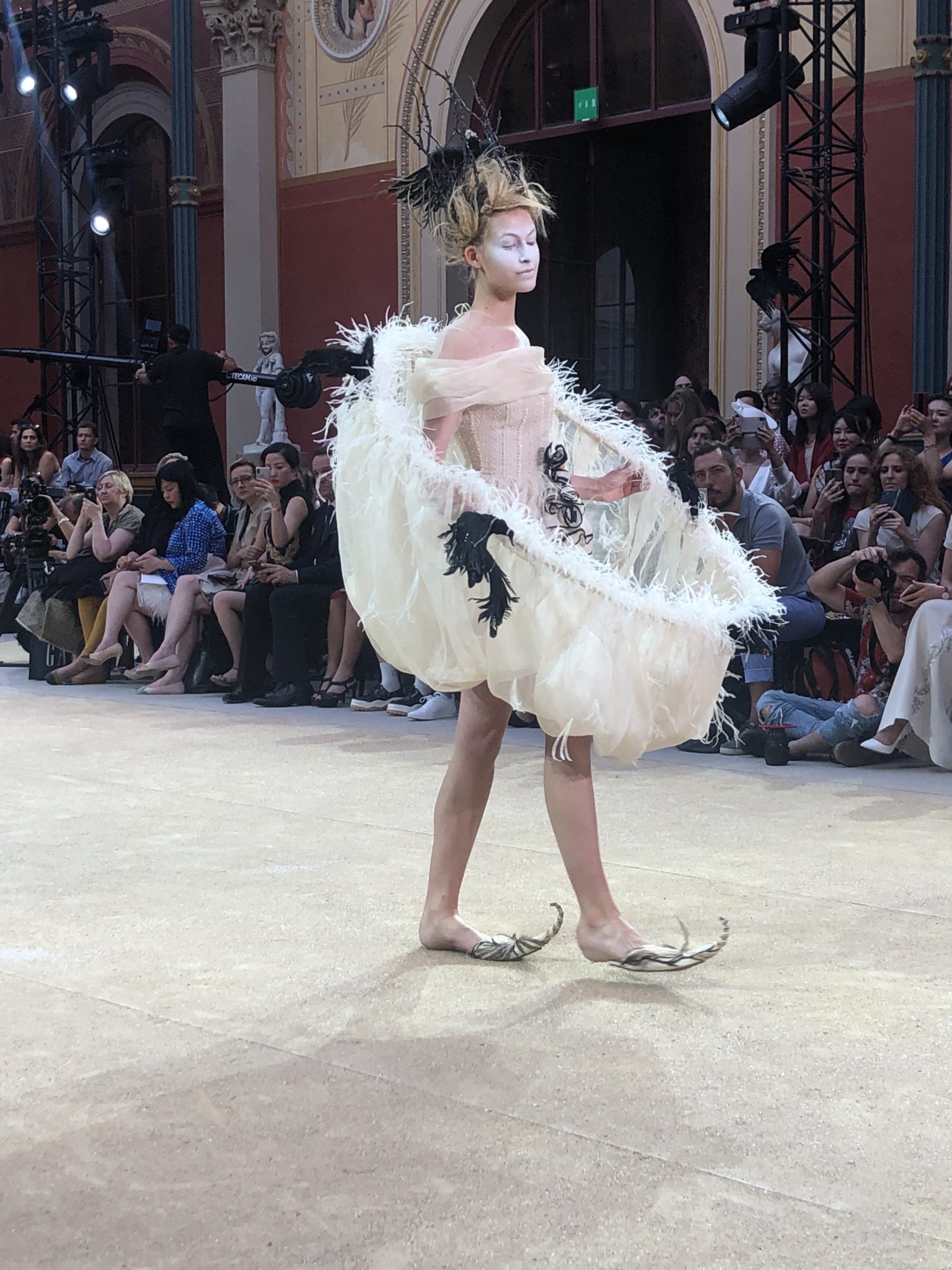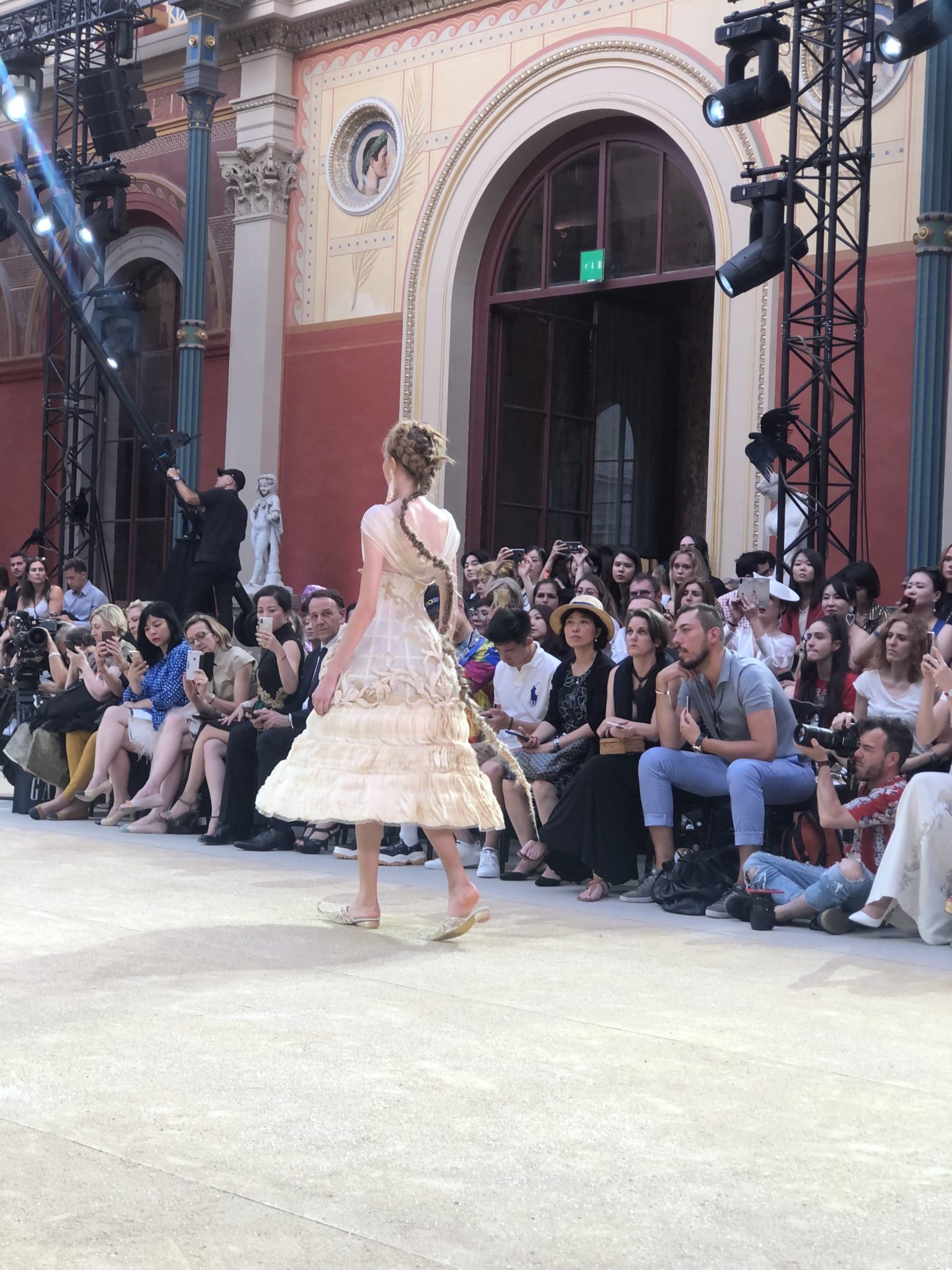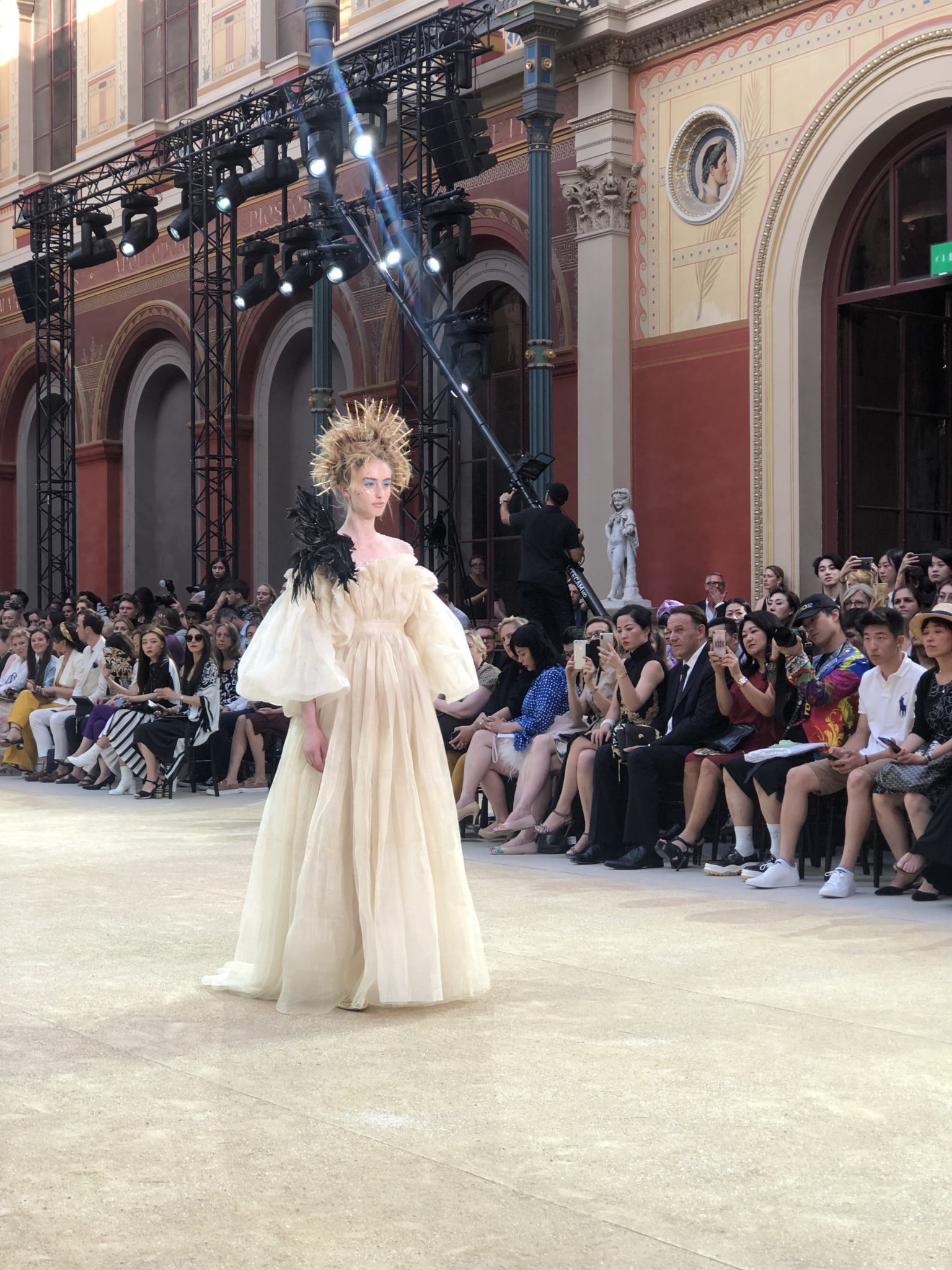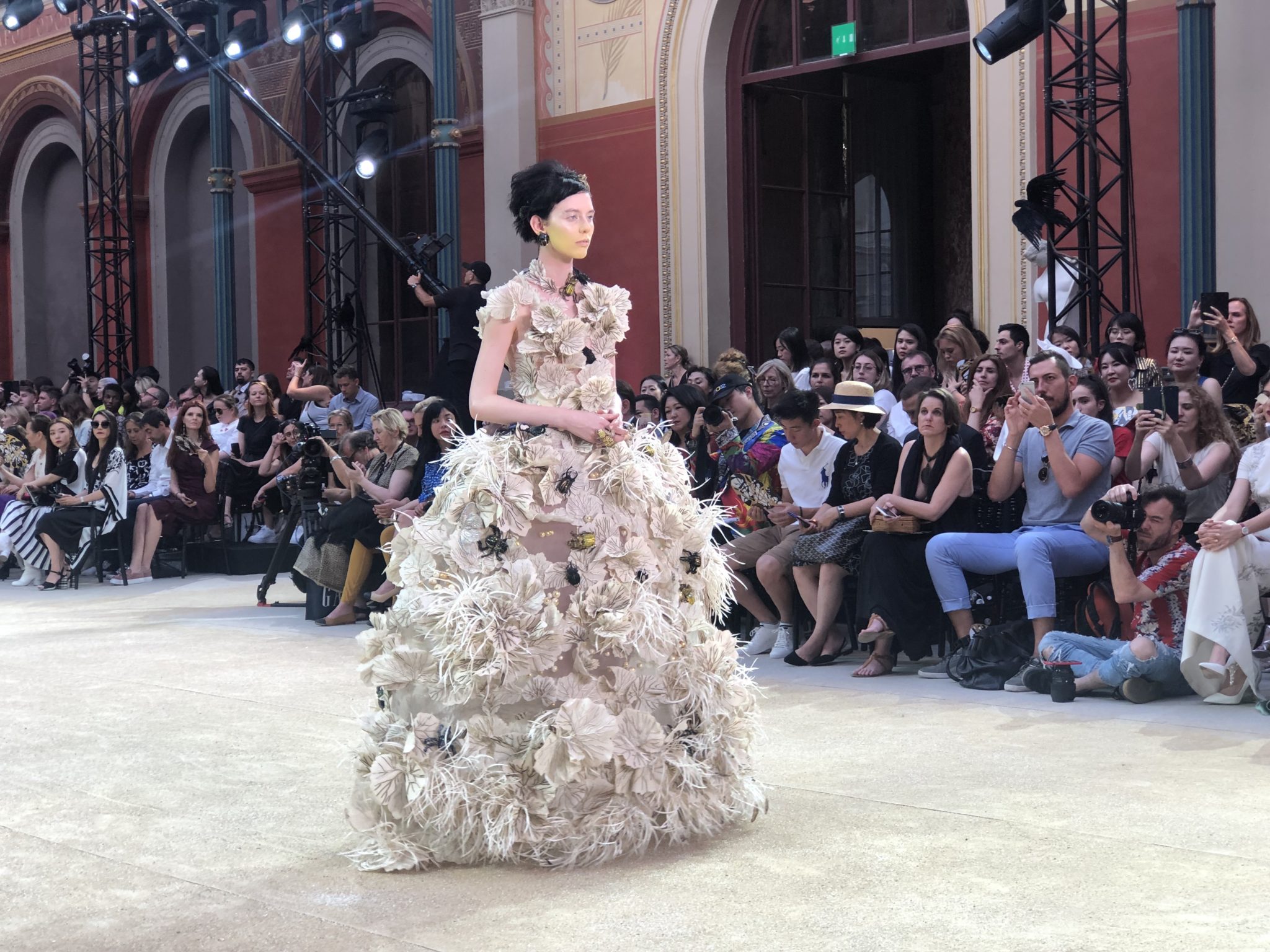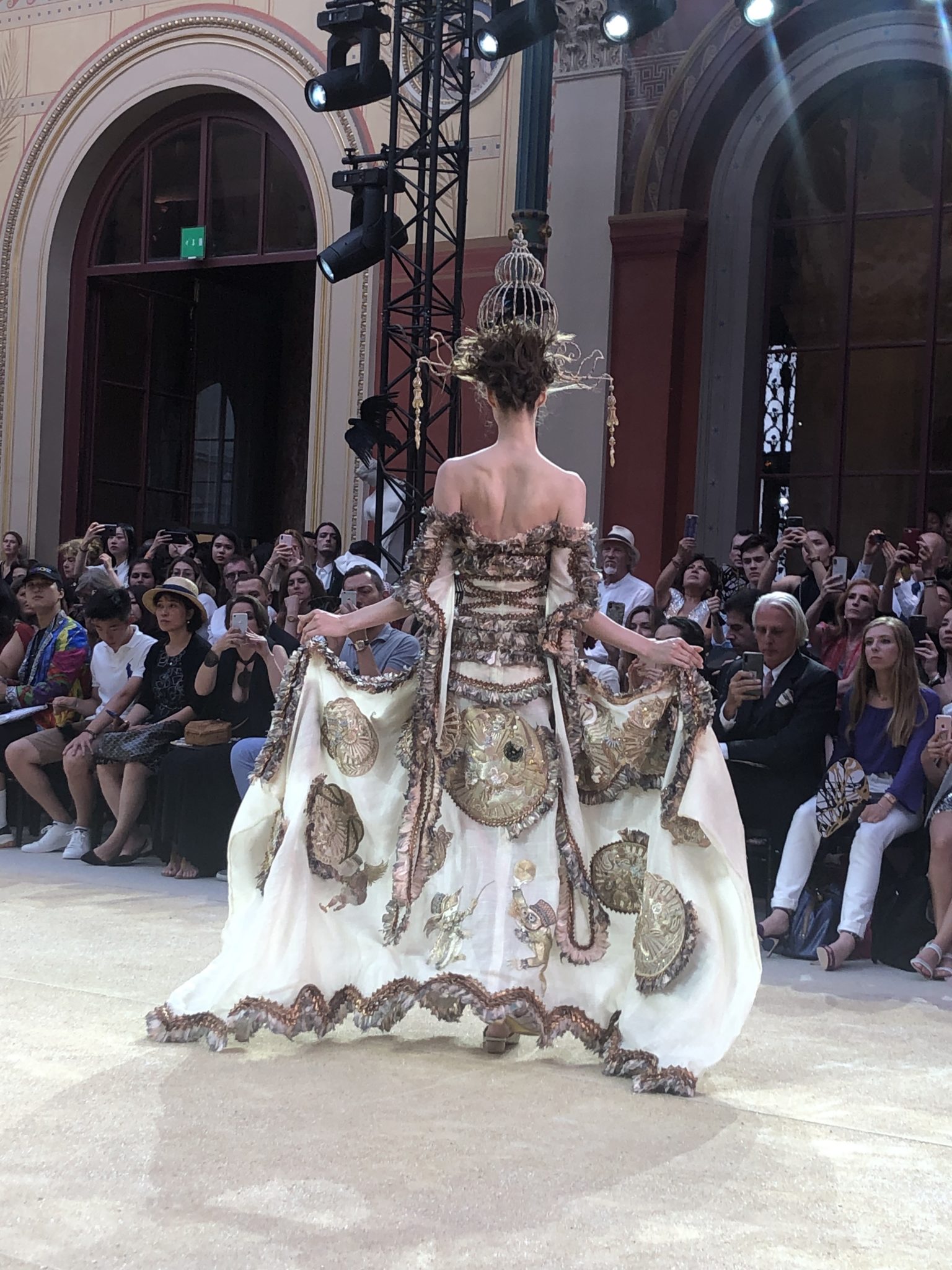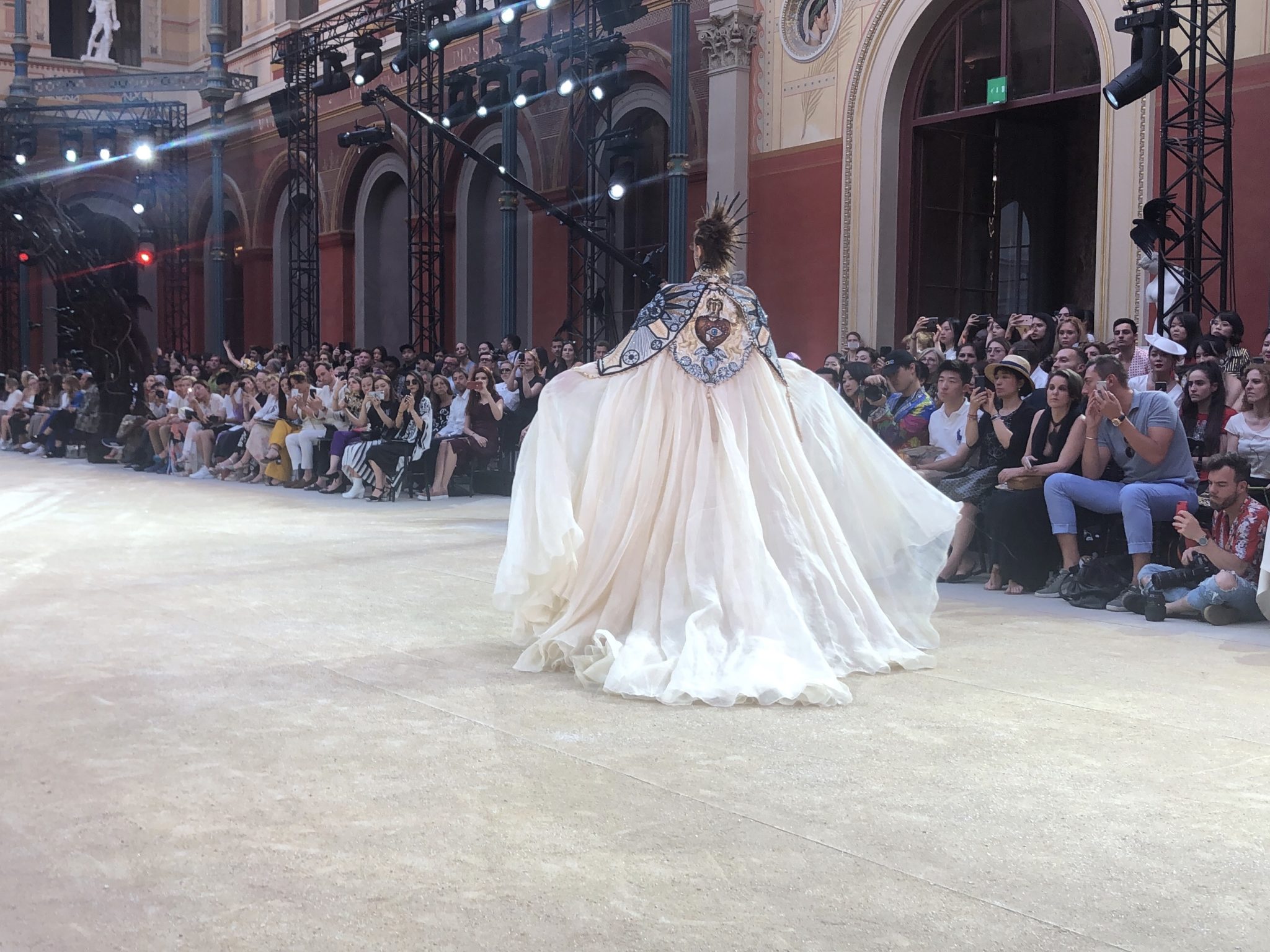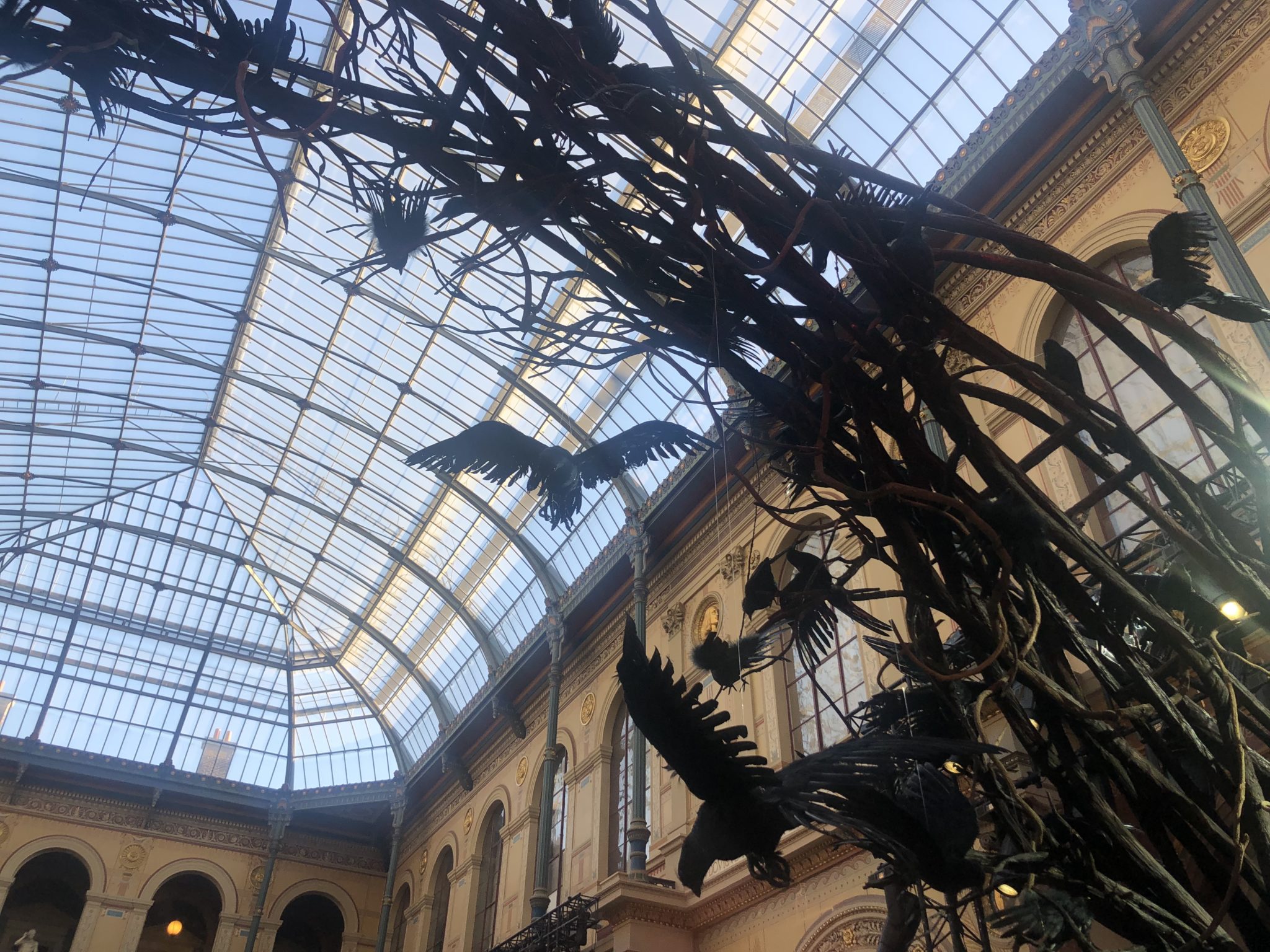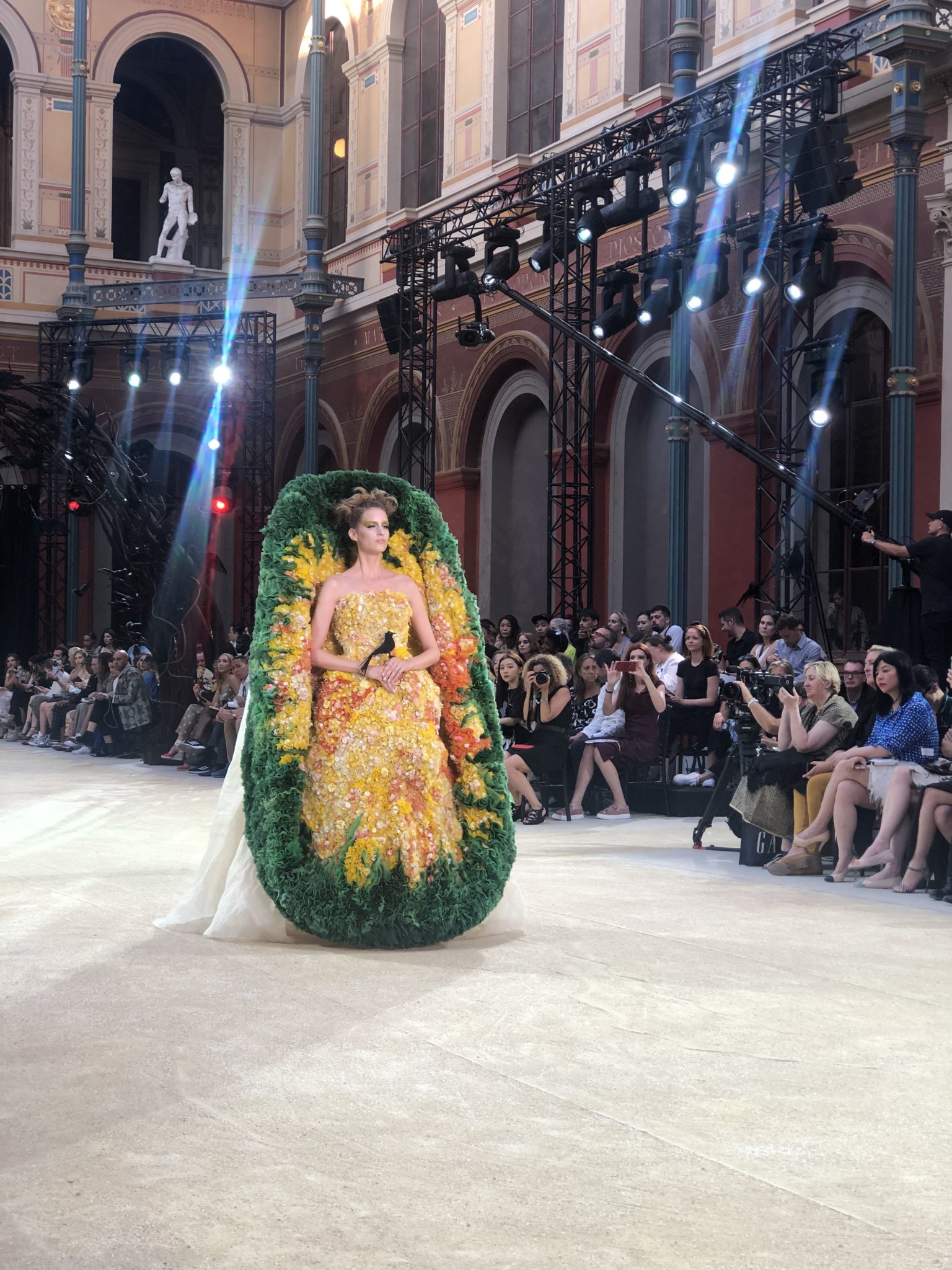 Dear Shaded Viewers,
Yesterday at the Beaux-Arts de Paris, Guo Pei guided us through her "Alternate Universe" with her  Fall/Winter 2019/20 Couture collection. The Cour Vitrée hall was transformed with sand sprinkled along the runway and a large arch of vines adorned with black crows (a recurring theme in the collection). The sound of crows squawking could be heard throughout the room as the music and the show began.
Her collection explores the ever-fascinating concepts of life and death. Generally regarded as philosophical thoughts, they are also themes that artists often delve into with their works. In her own words, Guo Pei explains, "Since death is inevitable, I prefer to imagine it as a dream, an alternate universe parallel to this world, where everything returns to its original state of true pureness and beauty. It is the start of a mysterious journey."
The collection features pieces with crows perched on shoulders, in cages, and even in hairstyles. Black crows are believed to be symbols of death and bad luck, however, they may also be symbols of life, intelligence, and mystery.  The birds proved to be a fitting motif for the collection as they represent the connection between life and death. Guo Pei's signature three-dimensional embroidery is showcased through other friends of the crow such as beetles, spiders, butterflies, and bees.
Light yet durable pineapple hemp fabric with its ivory color and translucent texture aids in the evocation of Grecian-style silhouettes, an homage to goddesses in Greek mythology. The flowy and feminine lines of the pieces radiate purity and wisdom in a sacred light. She also features other elements from various civilizations, such as Gothic Poulaine shoes of aristocrats of the ancient European royal courts.
By welcoming viewers into the dreamlike state she envisions, Guo Pei shows that death can be beautiful if imagined as an alternate universe instead of as a scary, looming fate.
Until next time,
Kiana Sales