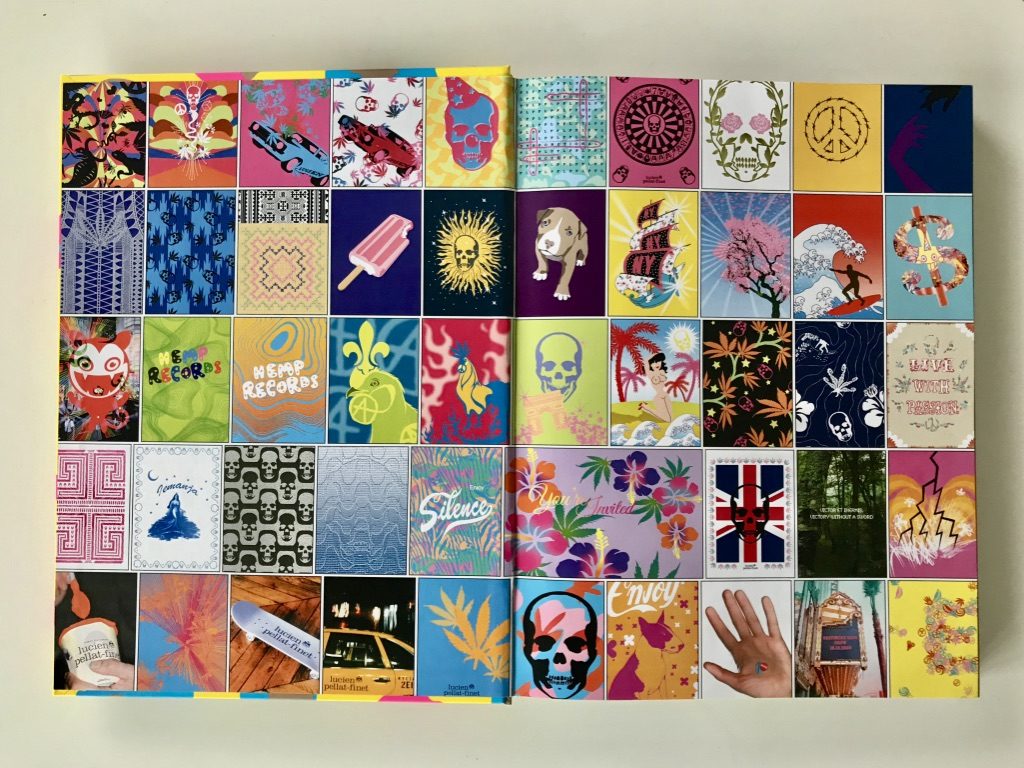 (Re)-Discover the universe of Lucien Pellat-Finet in his Super F**cking Lucky monographic book published by Pointed Leaf Press. The title says it all, about his peculiar story: a well raised man in a French and internationally educated family. In synchronicity of the 60's, he has inherited the spirit of great taste, independence, freedom of speech, and high standards of life appreciation.
He nourishes a broad culture of art and music, pumped with Jazz festivals from early age with his parents, and is greatly influenced by his first journey in the US on his own at age 14, that was such a rare thing in the 60's not only traveling across the Atlantic but even more as a teenager and alone ! On a happy beat, he is taking trips to gather cultural influences from around the World, such as in South America, and then India and Philippines in the 80's to gather elements. This psychedelic pop experience reveals its strong influence on his palette off colors and ideals of materials. The esthete found of design and culture, spreads his great vibes and _even though you can't tell when you first meet him_ he has a great sense of humor. 🙂

The book includes personal memories; photographs of a family that resembles a Nouvelle Vague film, the fashion series and the flyers narrate chronologically the collections and upbeat adventures of the Parisian cashmere master. In 25 years of creations his lines of cashmere products have always been related to visual and living arts and he has collaborated with more than 30 artists, among the iconic Jean-Michel Basquiat, Kenny Sharf to Keith Haring and Takashi Murakami…
Wearing a sweater or a cashmere plaid from Pellat-Finet is a gift in itself. It's a true luxury to enjoy the comfort of highest quality wools on your skin, hand woven pieces with radiating colors, fun and comforting messages such as the Marijuana series he has been making since the late 90's. As a stylist and designer he has worked with Mugler and Chanel under Pierre Cardin and created his brand in 1994. Lucien Pellat-Finet boutiques are located in Paris,  in Tokyo and  Osaka.
Lucien Pellat-Finet is not a star, he is a Super F**cking Lucky and humble creative.
A true hedonist he is so unique in the landscape of French designers. His strong values and standards allow him to flag the title of King of Cashmere and (Anti) Fashion. Lucien Pellat-Finet, it's the highest level of what casual chic can be, the grooviest thing made with care, and yet not a show off, just a Super F**cking Lucky line of cashmere to enjoy.
Paris, March 2019
Géraldine Postel