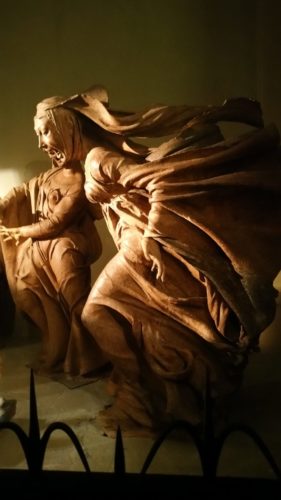 Dear Shaded Viewers,
ORLAN was trained at the Conservatory of Dramatic Arts and at the School of Fine Arts of Saint-Etienne. She became famous at the age of 17 in performances where she cites classical works of art that she acts out. Le drape, the baroque (1974-1984) is a combination of performance art, photographs and sculpture which revisits Judeo-Christian and Baroque iconography.
performance-art.fr/fr/performance/etude-documentaire-drape-baroque-au-musee-beaux-arts-jules-cheret-nice-france
Courtesy Musée d'Art Moderne et d'Art Contemporain (MAMAC) de Nice..
Numérisation réalisée par la Villa Arson dans le cadre du projet "Une histoire de la performance sur la Côte d'Azur de 1951 à nos jours".
Éric Andréatta,MAMAC,Performance art,Art-action,Villa Arson,Côte d'Azur