Dear Shaded Viewers,
The 4th day opened with a salute to Italy and what they contribute to culture and of course to fashion. To that end, a selection of 4 NABA students opened the evening. Here are a few images.
It appears that this collaboration between Italy and Canada will continue in the future.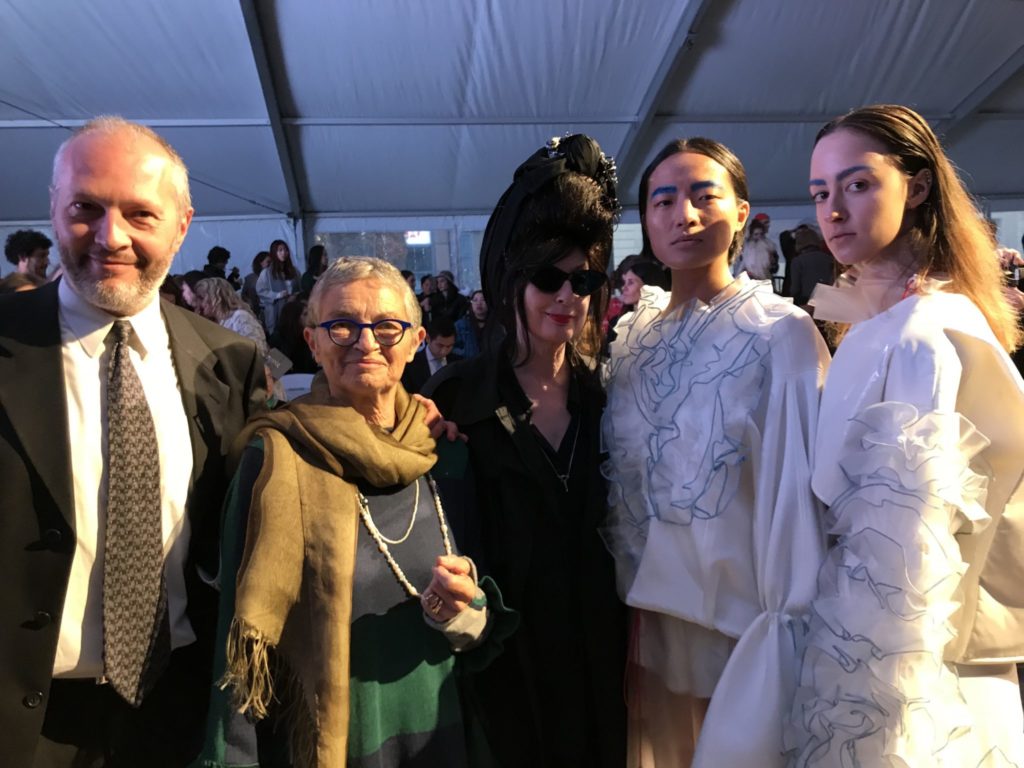 Nicoletta Morozzi is the force behind the  Fashion Project of the Fashion Area in NABA since 2010. So fun to find Nicoletta, the Powerhouse, here in Vancouver.
Later,
Diane