Alice Magnin is a jewelry designer living on the French Riviera. She works in the intimacy of her atelier and shows in Paris and other international cities. For ASVOF, she is responding to an interview on her passion : the alchemy and independence in the art of making unique pieces of jewelry.
– What main lines are you working on currently? 
Today I work on creating a core collection of fine jewelry.  I research on textures and currently work on granulation and twisted wire technique in gold.
– What are your motivations in your atelier? Where do you well your inspirations? 
I feel very enthusiastic during the process of design development and experimenting technique or design on the bench. I just enjoy this process from the start to the end with no need for further motivation.
I source my inspiration in old techniques, science, wilderness and story telling. I like a mix of contemporary and old fashion so often there is a cross line between those feelings in my work.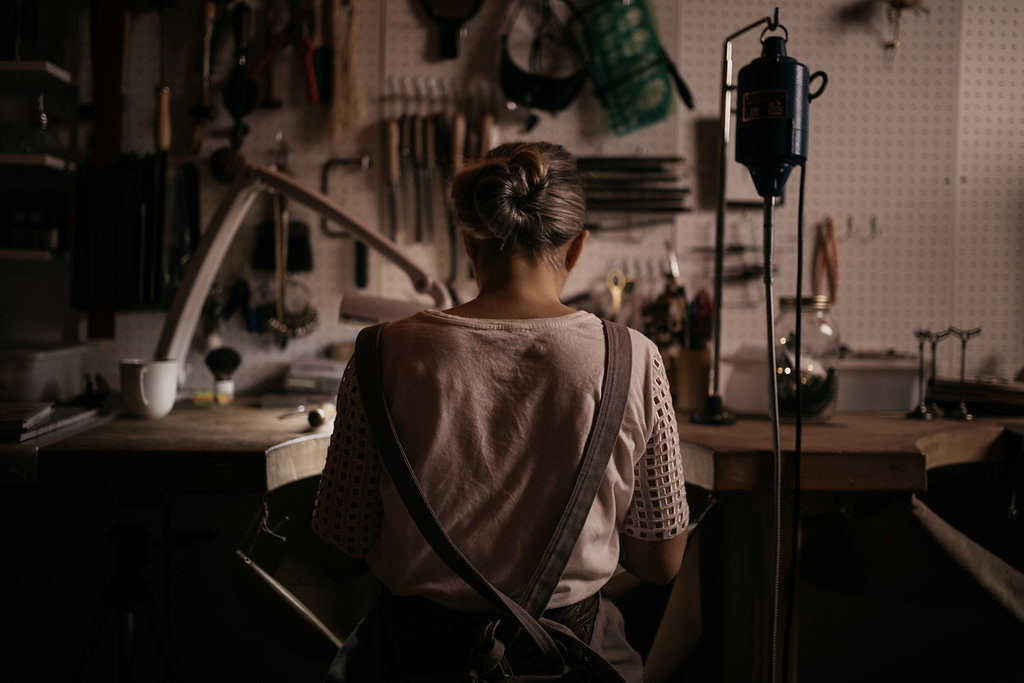 – You've studied at Saint Martins, what was the main technique that came out of this outstanding school? 
I had the opportunity to work and develop a collection for the final year at school. I was interested to cast metal around gemstones and I should be ashamed to tell but the main motivation for this was that I had very low skills in setting gemstones at that time but yet I loved them. I call this setting the "crumble setting" referring to something you would prepare in your kitchen.
– What is exactly your "crumble setting", and can you apply it on different material? 
It is a technique to cast the metal over the gemstones so that the liquid metal would go around and set them in a chaotic way. At this time I use a mix material including pewter, silver, gold, semi-precious gemstones and synthetic gemstones.  It can be applied in many different ways and with different materials as far as they can stand the heat.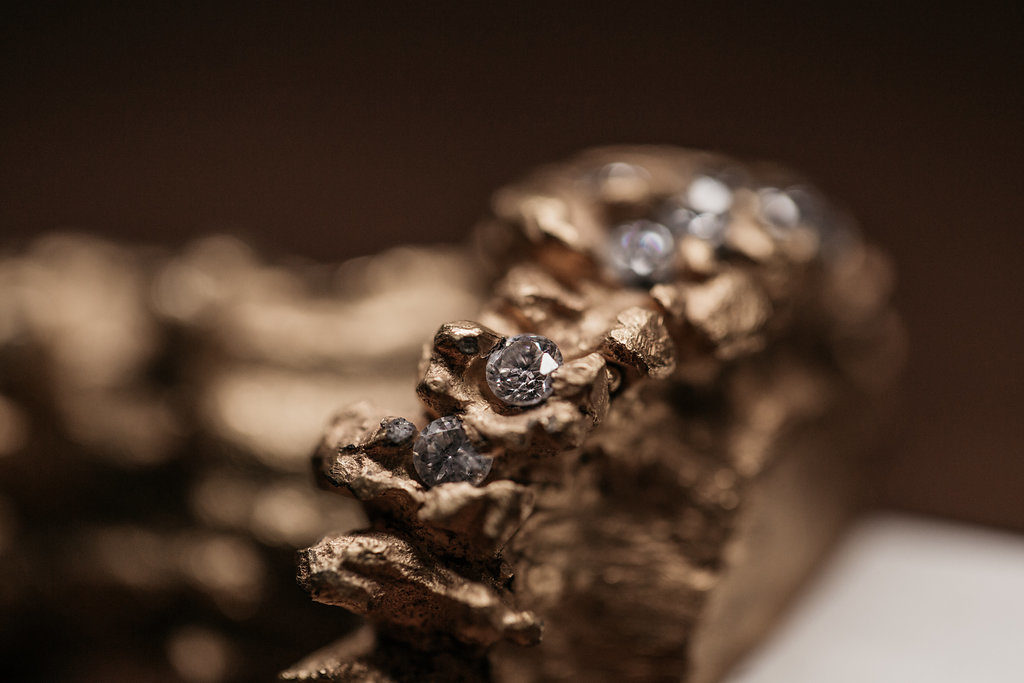 – I see you also create objects such as knives, are they functional? 
The knifes are functional, they are sharp and you can handle them nicely, however I would say that they are made as ceremonial knifes, paper knife and would perfectly fit in a "cabinet de curiosité".
–  What are the recurrent symbols in your work? 
There are not symbols that would be recurrent in my work; I tend not to be too narrative. I have few pieces with Memento Mori symbols, little stars, but mainly I'm not a great story teller, I'm more a craft worker and enjoy exploring texture, graduated pattern, technique…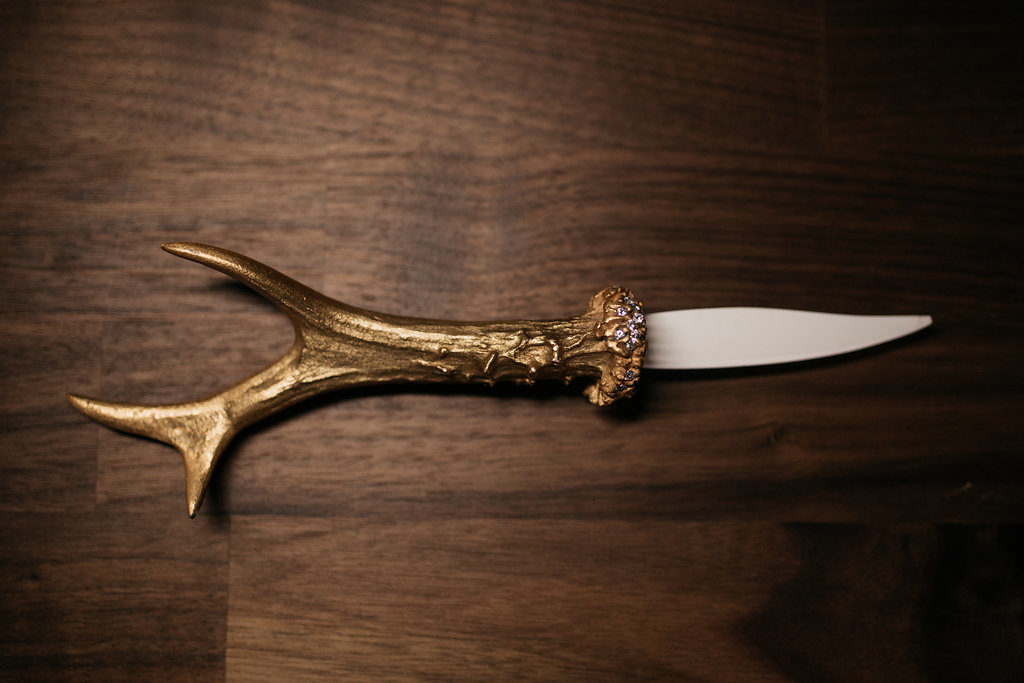 – What are your materials of predilection? 
Today I use mainly 18 carats gold and gemstones; I love sapphires, manganite and tourmalines. I also would like to try some 24 carats gold and might look at working and mixing it with non-precious materials too in the future.
– Where is your atelier and what has led you to go there? 
My workshop is situated in Cagne-sur-mer in the French Riviera, I've set up my workshop in the old cabaret of Suzy Solidor, an actress, poetess and muse from the 20th century. I arrived there after visiting the museum for contemporary jewelry call L'Espace Solidor that is just right next door. I had a proposition from the city to set up there in residency a year and an half ago.
– What defines your price range and where can we find your work? 
Price range go from 120 to 3 400 euros for my collection, and start at 600 to reach around 20k for commissioned work. Prices are  mainly defined by the materials and technique use. It can be found on my website www.alicemagnin.com or at my workshop by appointment.
– Do you want to remain independent , or would you be ready to share your talent with jewelry firms? 
It's good on my own, if I work for a company it means I would have to leave one part of my work, wether it is the making or the designing, and then would feel un-complete. I suppose what would make me share work with a company would be a project that would be either based on research and technique or either on community and charity project abroad. I have recently organized a workshop in my studio to teach jewelry making and that was an awesome experience too!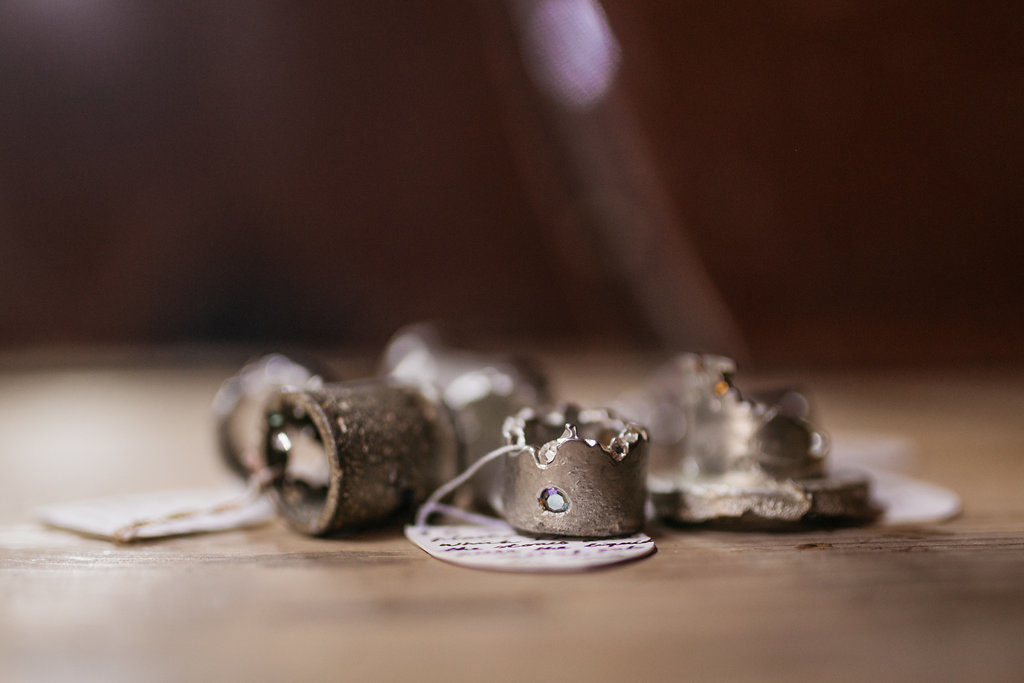 Géraldine Postel, September 2018
Photography:  The Cutie and the Geek