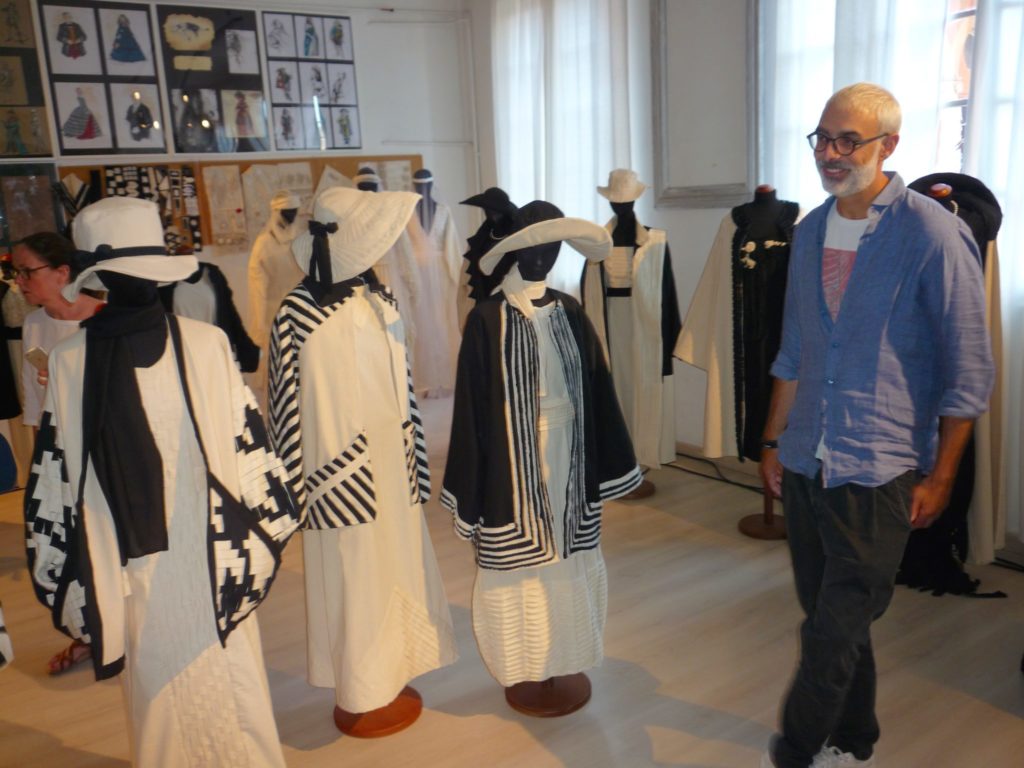 Above: Lupo Lanzara
Dear Shaded Viewers,
I know that 90% of Europeans are now busy doggy-paddling across seas, lakes and infinity pools in their Ferragamo swimsuits, waterproof selfie sticks in hand, but I'm still catching up on my reports from the recent edition of AltaRoma. (Don't worry: When I want to feel like I'm "on holiday," I ask Alexa to play "wave sounds" as I luxuriate in my cramped bathtub with some fish I've liberated from the markets of Chinatown.)
Every summer during AltaRoma, Diane, Rebecca Voight, Paulo Mariotti, Susan Sabet and I make a pilgrimage to the Accademia Costume & Moda, a polygonal 1925 building that overlooks the Tiber and the Castel Sant'Angelo. (We often attend the cocktail but I missed it this season because I was still on the plane.)
As always, we were greeted warmly by the school's Deputy Chairman, Lupo Lanzara, who walked us through the students' work from the recent semester.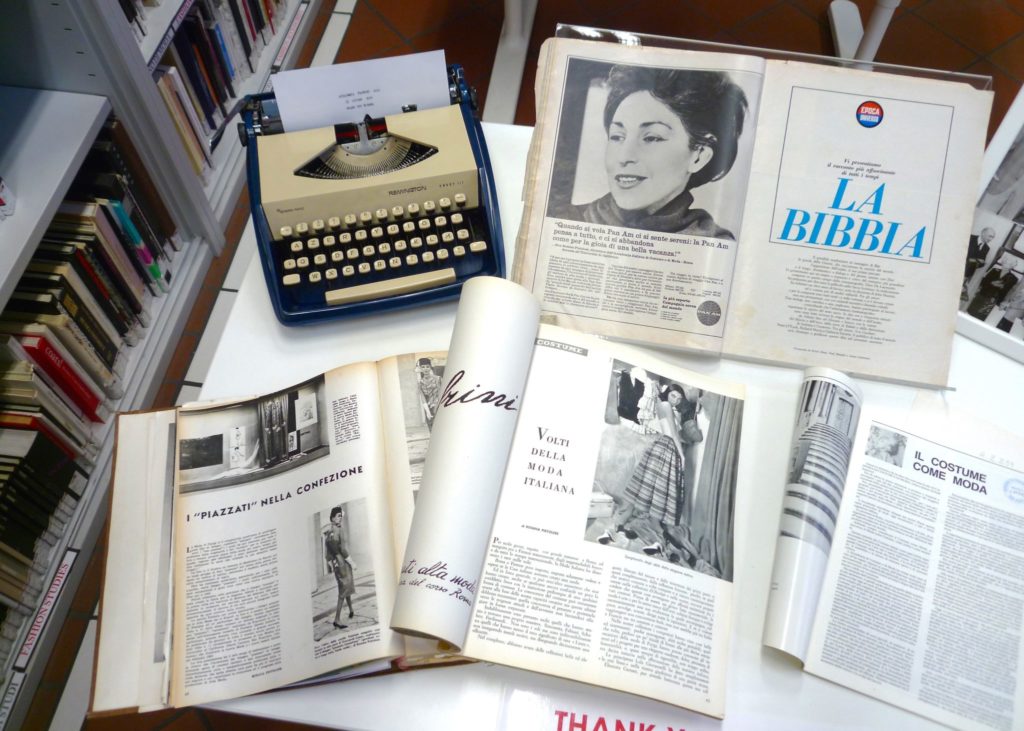 Fashion magazines from the archives.
Lupo explained the new library/archive initiative at the Accademia.
This bag, made from re-purposed car mats, is from the "Exploring Italian Leather Sustainability," project in partnership with Gucci and the Italian Tannery Association.
Jane Austen Pride and Prejudice costumes by the 2nd-year students. The project was promoted by The Woolmark Company and students studied wool textiles to create a trend book for the season.
Diane checks out some costumes by the 1st-year students.
The 3rd-year students presented their free interpretations of costumes for the main characters and clergy in Puccini's Tosca.
I love visiting the Accademia's sewing machines, it reminds me of growing up in my father's uniform factory in New Jersey.
Baci, baci,
Glenn Belverio