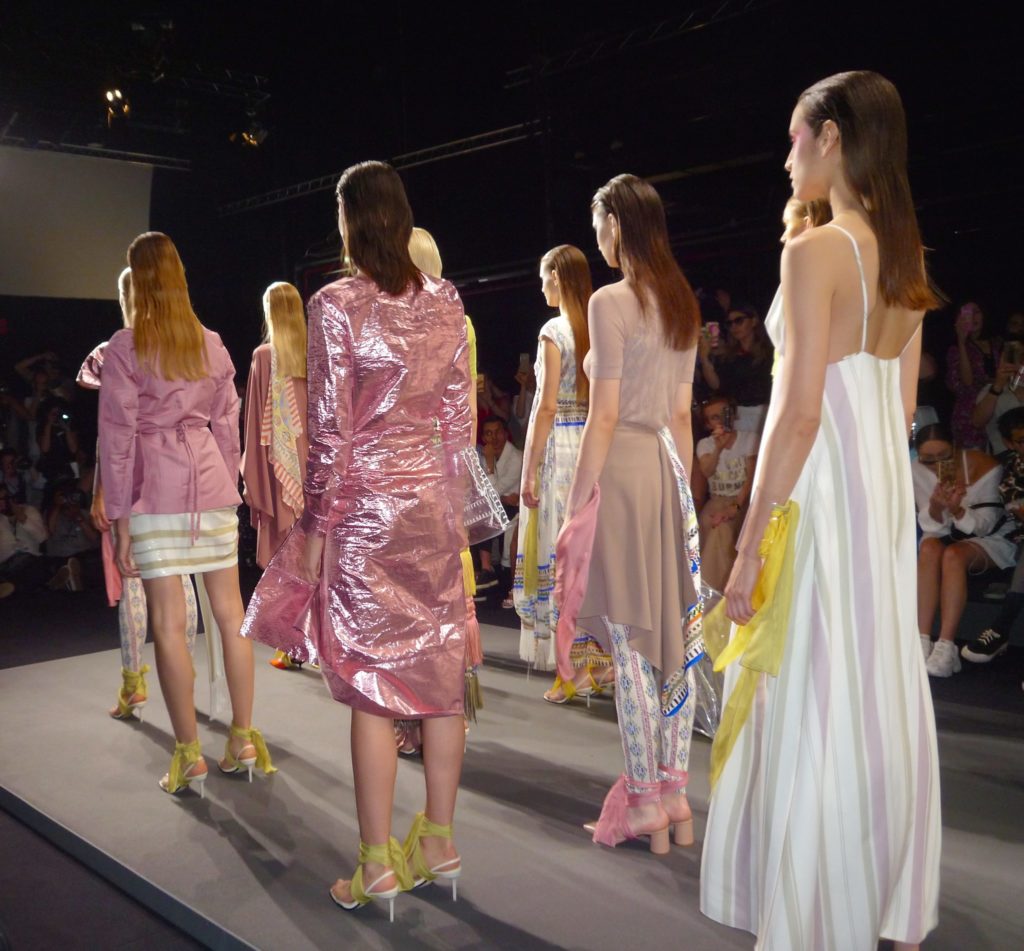 Dear Shaded Viewers,
"The revolution continues—and this time women are in the spotlight," proclaims Narguess Hatami, the founder and designer for the brand Miahatami. "I've dedicated my Spring/Summer 19 collection, 'Shahrazad,' to the women of Iran."
Born in Tehran in 1981, Hatami earned a scientific degree in the Iranian capital before continuing her studies in Italy, bringing with her "the heritage of an ancient culture, a valuable and incredibly refined one." She joined the Faculty of Humanities of the Università degli Studi in Bologna where she developed her passion for fashion in the Degree Course in Culture and Techniques of Costume and Fashion. In 2016, she won 2nd prize in the ready-to-wear category at AltaRoma and Italian Vogue's Who Is On Next? competition.
"Persian women are extremely feminine, mysterious, elegant, irresistible, sophisticated and yet very simple—just like the heroine of One Thousand and One Nights, the daughter of the Persian king Shahriyar," she explains.
Hatami's new collection celebrates the change and shift from prohibitions to freedom, representing women as icons, mothers, workers and lovers. Foulards, which "today are often used to hide women's beauty," are transformed into colorful, see-through pieces that cover nude skin for dresses and skirts that harmoniously follow every movement of the body.
The collection's fan-shaped folds, braided patterns and front twists, as well as the knots and fringes, turn each ensemble into a unique piece, almost like a sculpture. The final result epitomizes the Miahatami woman: more sensual than ever, fascinating and self-confident, mature and ready to tackle the world.
Thanks for reading.
Baci, baci,
Glenn Belverio