Dear Diane and Shaded Viewers,
Melissa and I celebrated our 20th in style last week at Volksbuhne Berlin, a place we've performed every 2 years since we started the group April 17th, 1997 behind the Art Academy in Munich (so that actually makes our group more than 20 years old but we haven't celebrated till now and though it was really time). Unexpected friends from the worlds of electronic pop, fashion and art climbed the stage and things got very lively, with the audience taking over during our song We don't Play Guitars when art star Douglas "flash" Gordon did his legendary acoustic version and suddenly PEACHES also jumped on stage to do her guitar solo with Melissa's leg. This was tough competition, but of course my infamous HIGH HEELED SHOE GUITAR solo stole the show! because WE DON'T PLAY GUITARS! and we never will!
Because Chicks on Speed is now also a Nomadic University of Craft, Action and Thought, (Melissa and I do workshops with students after-which they perform with Chicks on Speed on stage) Michelle Søndergaard Rasmussen flew in from Trondheim Academy of Fine Art (department of the Norwegian University of Science and Technology in Trondheim) and concepted a scene, which she performed inside our larger Chicks on Speed GESAMTKUNSTWERK (all encompassing artwork) show.
We truly missed you Diane especially when we performed our remixed version of Fashion Rules with original Chick Kiki Moorse!
bessos,
Alex
Alexandra Murray-Leslie and Melissa.E.Logan
Melissa.E.Logan costume by Chicks on Speed and Kathi Glas
Alexandra Murray-Leslie costume by Chicks on Speed and Kathi Glas
Melissa e. Logan, Alexandra Murray-Leslie and original COS member Kiki Moorse joined us for the show
PEACHES playing Douglas "Flash" Gordon
Michelle Søndergaard Rasmussen performance art piece in front of our art video CUTTING THE EDGE by Anat Ben-David, Alexandra Murray-Leslie, Kiki Moorse and Melissa.e.Logan.
Kiki Moorse, stage wear designed by FÁBIO M SILVA
Alexandra Murray-Leslie's self designed and fabricated "REactable foot-wedges" wearable Technology as an audiovisual way of costuming the feet (made at Autodesk Pier 9 technology center, San Francisco, tech partners Protopixel and Reactable Systems).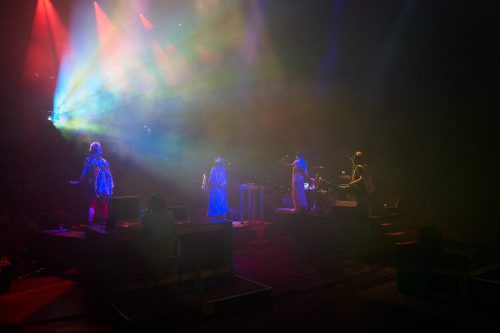 Chicks on Speed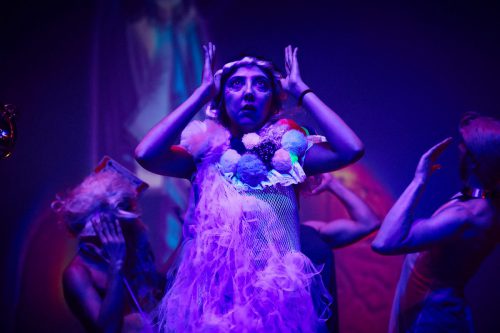 Choreographer and dancer Cecilia Sánchez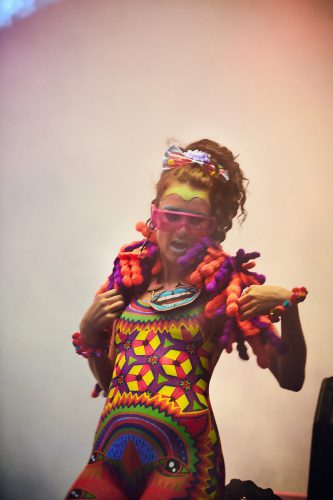 Peaches  and Melissa E.Logan
Nelly Ellinor on Keyboards
The Real Housewives of Neu Koeln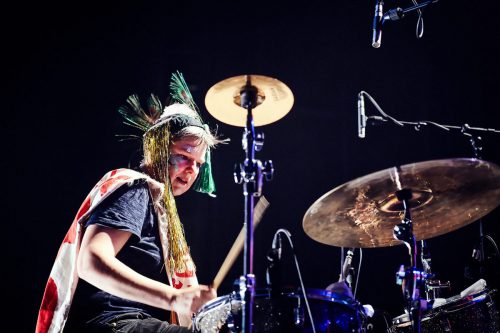 drummer Saskia von Klitzing
Photos: http://theflow.cc
twitter: @chicksonspeed
Chicks on Speed instagram:
@chicksonspeed
@alexmurrayleslie
@melissa.e.logan
the housewives: www.housewives.berlin
instagrams: @fabiomsilvastudio and @therealhousewivesofneukolln