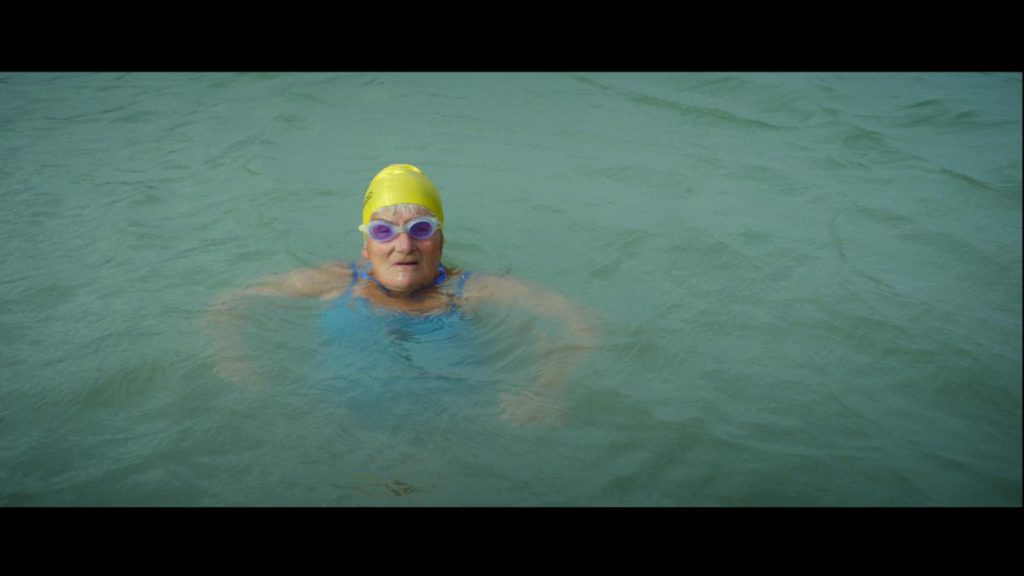 Dear Shaded Viewers,
Most of you probably know the fashion films that Kathryn Ferguson has done for Selfridges but Taking the Waters is a completely different approach to filmmaking. It is a documentary conceived by two friends from school years in Ireland: Kathryn Ferguson, filmmaker and Anna Hart, journalist. Their subject is the people trying to change their lives for the better while the world around them was changing. 'Taking the Waters' is a short film about an eighty-year-old tidal pool in Margate, and the swimmers who find solace and community in her waters during these turbulent times.
At the time that the Walpole Bay Tidal Pool was built in 1937 Margate was of the grandest resort towns in England. By the end of the 1970's the pool was falling into disrepair, their was a financial slump, rising unemployment and complex socio-economic issues. But today, 80 years on, Margate's demographic has changed dramatically and so has the way that the vast sea pool is used and enjoyed. The film is focused on the magical healing nature of the sea and the value of a true community pool. The film features original music by electronic duo Lung Dart, in collaboration with PRAH Recordings, a Margate based label.
When the director and writer moved to Margate for a happier, healthier life, the UK voted to leave the EU, racist and xenophobic attacks spied and the British economy dumped. As they took a daily swim in the majestic 1930's tidal pool at the bottom of their road, they became fascinated by the demographic group they were now part of. There were other Londoners who'd ditched the city for the beach , they met Polish grandmothers, Nigerian families, Romany teenagers and Kentish schoolboys. Stripped of their clothes in the cold water and social props they were all reduced to small, shivering, fragile humans. The tidal pool represented an oasis, a safe space, 'where our differences wash away and our humanity is restored.'
"We wanted Taing The Waters to be a documentary that felt as sumptuous, as luxurious and as viscerally beautiful as the sea itself, with sound that washes over the audience, and that ultimately leaves them as uplifted as if they'd leapt in the sea themselves."
"Since the film was shot, UKIP has been ousted in Thanet, Margate is thriving and the pool continues to be used and loved by thegrowing local community." Kathryn Ferguson and Anna Hart
Kathryn Ferguson -Director/Writer
Anna Hart – Director/Writer
Shabana Mansuri – Producer
Sara Deane – Cinematographer
Simon Bryant- Editor
Lung Dart – Music
https://takingthewatersfilm.com/