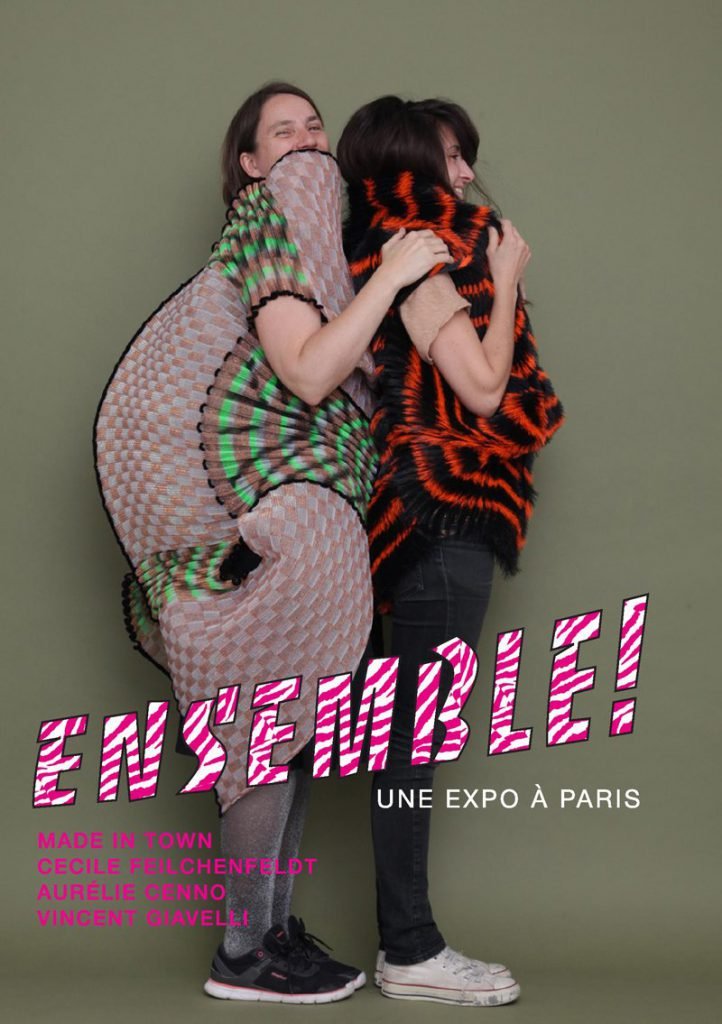 Cécile Feilchenfeldt et Aurélie Cenno © Vincent Giavelli
Dear Shaded Viewers,
I met Cecile Feilchenfeldt at Maison d'Exceptions at Premier Vision a year ago  and fell under the spell of her creative genius.  I visited her atelier. The english interview is from that visit last year but the other two, in French, are more recent.  For the exhibition Ensemble  Feilchenfeldt  invited the photographer Aurelie Cenno and the art director Vincent Giavelli to present more than three years of  their visual collaborations,  spanning books, photographs, posters…
Prior to becoming the magician of knits,  Feilchenfeldt studied graphics at Zurcher Hochschule der Kunste (ZHDK) in Zurich.  In the past she has created costumes for the theatre, opera and ballets but what she loves to do is to create the most enchanting and experimental  techniques working with knits.  Walter Van Beirendonck, Bless, Lutz Huelle as well as iconic houses in Paris, Milan, New York and London that must remain a secret, are some of her clients. The approach is to adapt  her techniques to the designer's vision, desires and more than that she anticipates their needs taking their dreams even further astonishing them with her interpretations. "I work more with my ears than my eyes" Feilchenfeldt says.
Opening ENSEMBLE CÉCILE FEILCHENFELDT 14h – 19h January 18 th – March 10th Made in Town 58, rue du Vertbois 75003.