Dear Shaded viewers,
Collectors donations are a great gift to Museums that need more and more private support.  Amsterdam's Stedelijk Museum now exhibits the donation of collectors Thomas Borgmann. He has donated a large number of works last year. The generous gift includes over 600 works by:Cosima von Bonin (DE, 1962), Enrico David (IT, 1966), Thomas Eggerer (DE, 1963), Cerith Wyn Evans (UK, 1958), Jack Goldstein (CA, 1945-2003), Jutta Koether (DE, 1958), Michael Krebber (DE, 1954), Lucy McKenzie (UK, 1977), Matt Mullican (US, 1951), Henrik Olesen (DK, 1967), Paulina Olowska (PL, 1976), Jorge Pardo (CU, 1963), Jeroen de Rijke/Willem de Rooij (NL, 1970-2006 and 1969), John Stezaker (UK, 1948), Wolfgang Tillmans (DE, 1968), Christopher Williams(US, 1956) and Heimo Zobernig (AT, 1958).
I stopped on the paintings of Thomas Eggerer as I was very attracted by the kindness, the light, the peace of the subjects of his beautifully executed paintings. Cosima Van Bonin rocked a giant area, Wolfgang Tillmans had his own room, Martin Kippenberger as well, Jorge Pardo … The German Thomas Borgmann born in 1942,  collected artworks of museum quality and monumental stature, it was such an extensive amount of pieces , and all rooms where really impressive…
Here are a few pics of the show, what a great gift and collection ! On view until March 2018 at Stedelijk Museum Amsterdam.
http://www.stedelijk.nl/tentoonstellingen/jump-into-the-future–the-borgmann-donation
Amsterdam, December 2017
Géraldine Postel
Cerith Wyn Evans , 2005 donation of Thomas Borgman to Stedelijk Museum
Cerith Wyn Evans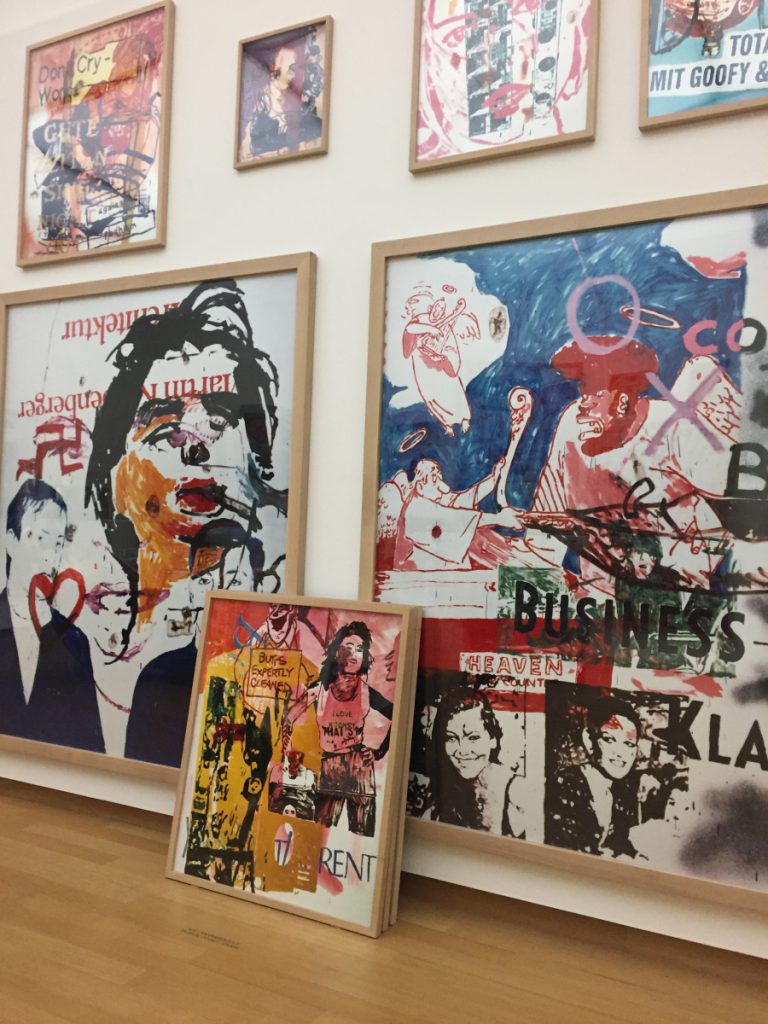 Martin Kippenberger , donation Thomas Borgman to Stedelijk Museum
Cosima Van Bonin, donation Thomas Borgman to Stedelijk Museum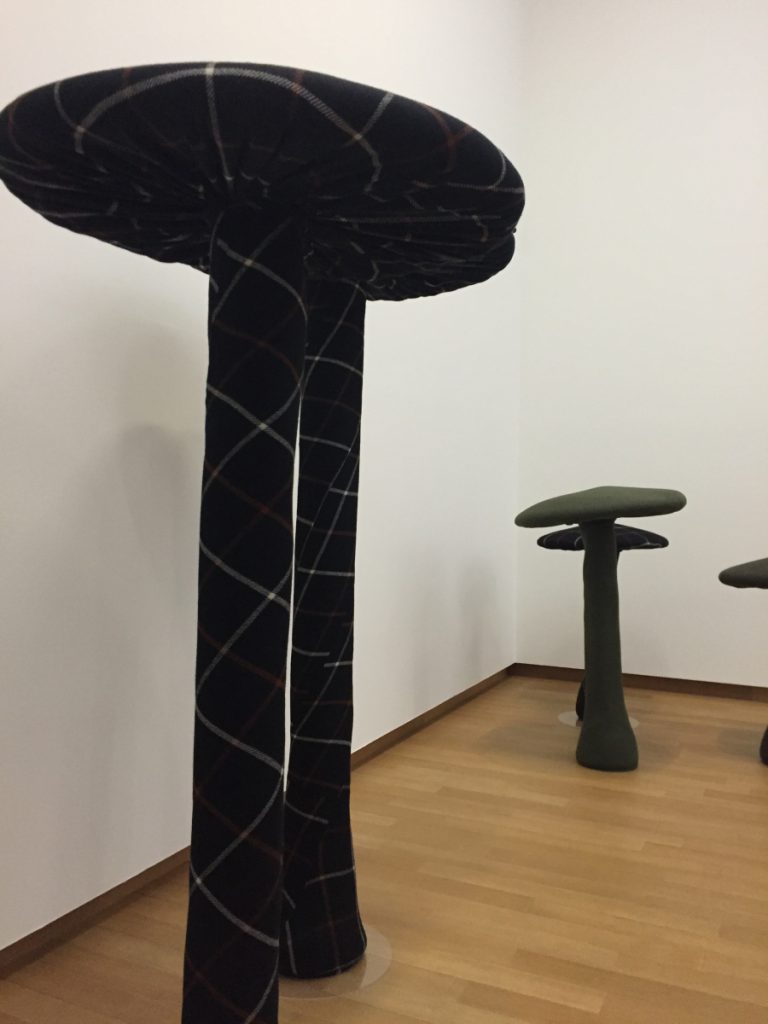 Cosima Van Bonin, Mushrooms donation Thomas Borgman to Stedelijk Museum
Thomas Eggerer 2004 , donation Thomas Borgman to Stedelijk Museum
Thomas Eggerer, 2004
Isa Genzken