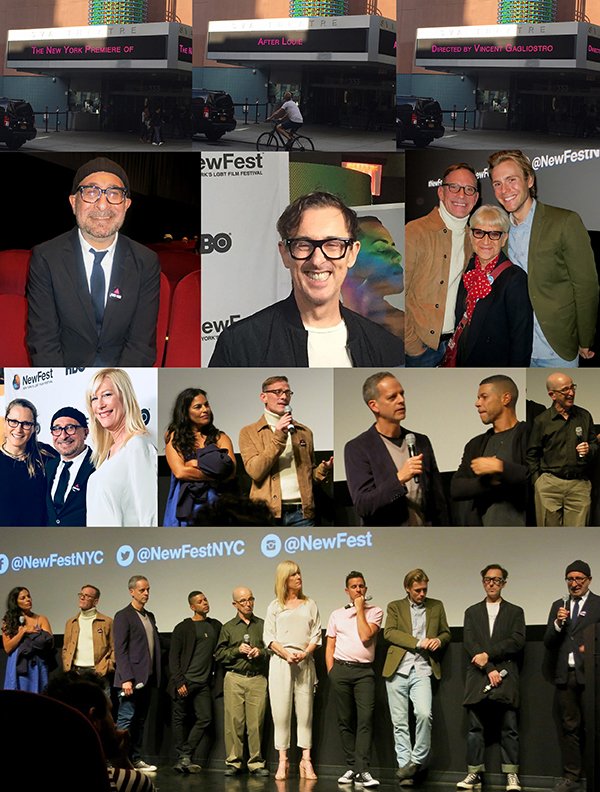 Director's Diary: NYC PREMIERE. AFTER LOUIE. NEWFEST
Eight months after our world premiere in March at BFI FLARE,
After Louie comes home to NYC with a sold out house of a community
That I fell in love with many moons ago.
Clockwise: Theater marquee. VG waiting for the crowd. Alan Cumming,
David Drake, Zachary Booth and Jackie Rudin, Catherine Gund, Me, Justin Vivian Bond, Sarita Choudhury, Patrick Breen and Wilson Cruz, Everett Quinton.
The entire cast Q&A