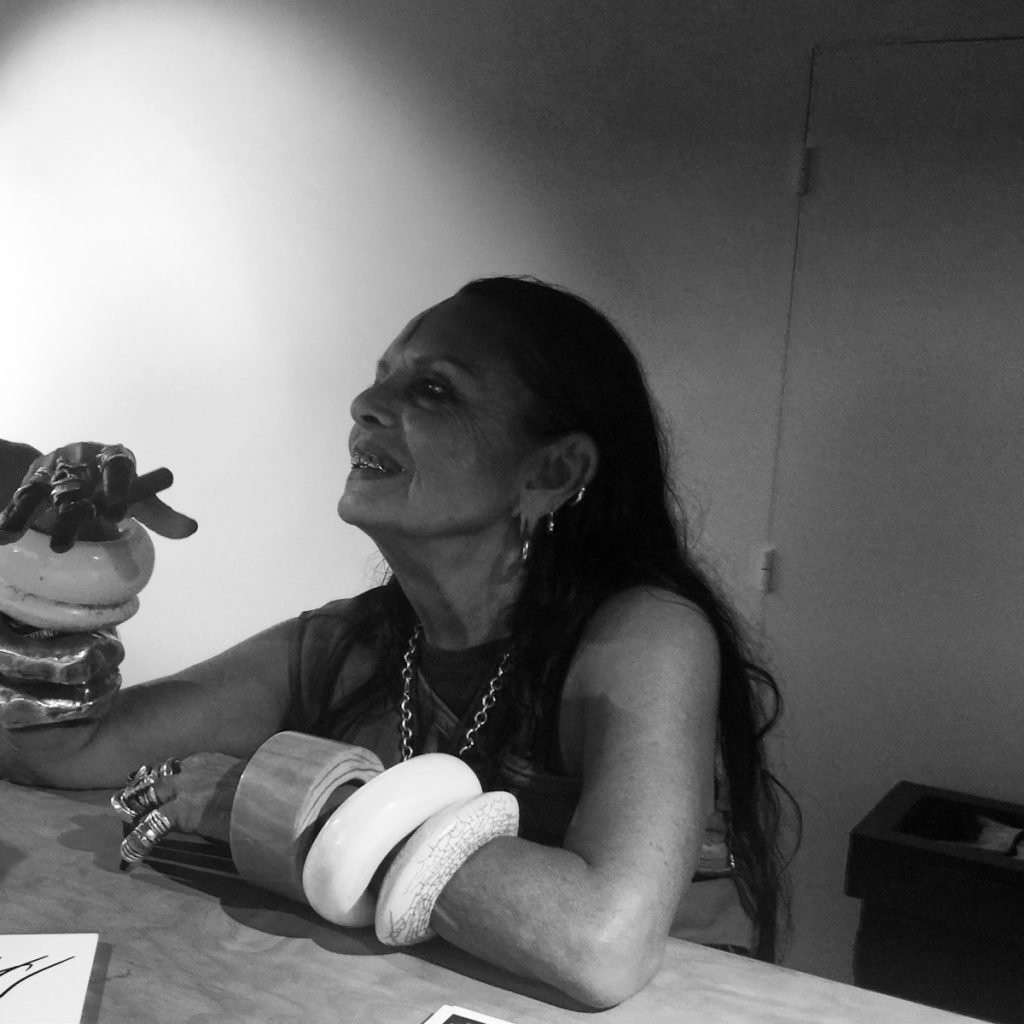 Dear Shaded Viewers,
After 9 years and 45 exhibitions the Red Bull Space Paris is leaving la rue du Mail and giving the keys to Paris' most amazing woman, and it won't take you to long to guess who I am referring to…Michele Lamy for her sound project. If you have been sleeping under a rock for the past few decades…Michele Lamy has been the collaborator with Rick Owens for more than 27 years. Michele Lamy is multi-faceted to say the least and among her many talents she is also a performer and a singer. The exhibition 'Montage of a Dream deferred' is also a disc made in collaboration with Nico Vascellari, Matthew Stone, Matt Lambert and her daughter, Scarlett Rouge.
The disc is a limited edition of 500 and was given away at the exhibition and Michele, Scarlett and Nico Vascellari were there to sign your album and then Matthew Stone took a polaroid and they ended up on the wall.
RBMA Festival Paris: https://paris.redbullmusicacademy.com
Later,
Diane