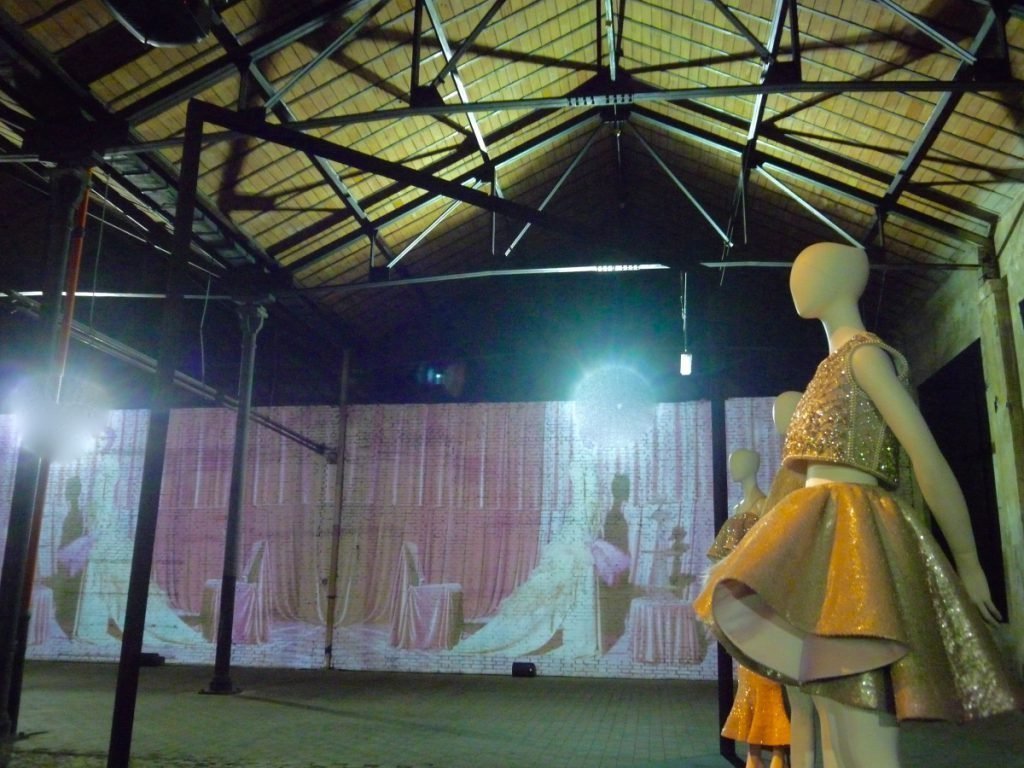 Dear Shaded Viewers,
A visit to the Guido Reni District, an abandoned military barracks on the outskirts of Rome, may make you feel like a marked victim in a giallo tale. (Especially at night as it's very dark there.) Add haute couture and you're in Mario Bava's masterful fashion slasher, Blood and Black Lace which, incidentally, was filmed in Rome.
The winter edition of The Secrets of Couture, staged during Alta Roma in January, continued its mission of protecting the secrets of craftsmanship, the values of Made in Italy—defending valiantly what would otherwise become a forgotten heritage, and bringing it to the attention of the next generation of designers.
Punctuating the exhibition was an eerie video by American photographer Jeff Bark. Styled by Lana Jay Lackey, the digital film resembles a pulsating Renaissance canvas in motion.
The show featured couture by Lebanese and French designers.
After graduating from the Ecole Superieure des Arts et Techniques de la Mode (ESMOD) in Beirut, Krikor Jabotian began his career at the creative department of Elie Saab. When only 23 years old, he opened his own studio and founded his brand. A family business, Krikor works alongside his mother, father and sister.
Hard and soft lines.
Also a graduate of ESMOD, Lebanese designer Hussein Bazara is one of the noteworthy couture brands emerging from the Middle East. In 2013, Hussein won the Elle Style Awards as the Best Upcoming Middle Eastern Designer, gaining the unanimous vote of Elle's 44 editors. In 2015, he was the winner of the Dubai edition of Italian Vogue's Who Is on Next? competition.
More looks by Krikor Jabotian.
In the background, looks from Aouadi Paris by designer Yacine Aouadi, who was born in Marseilles. He workded for Balmain before founding his own brand. Foreground: Hussein Bazara
Aouadi Paris
Hussein Bazara
Thanks for reading.
Later,
Glenn Belverio