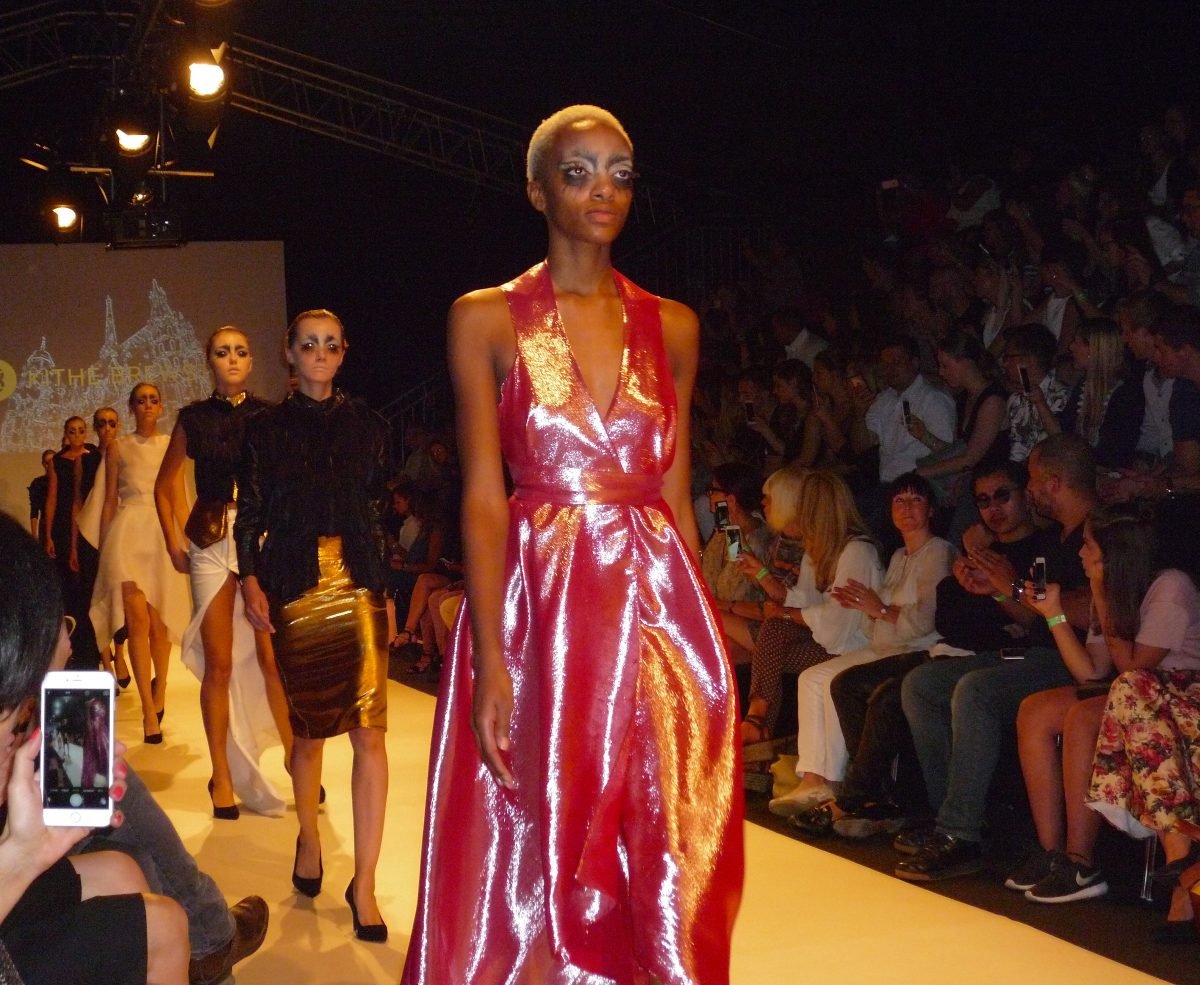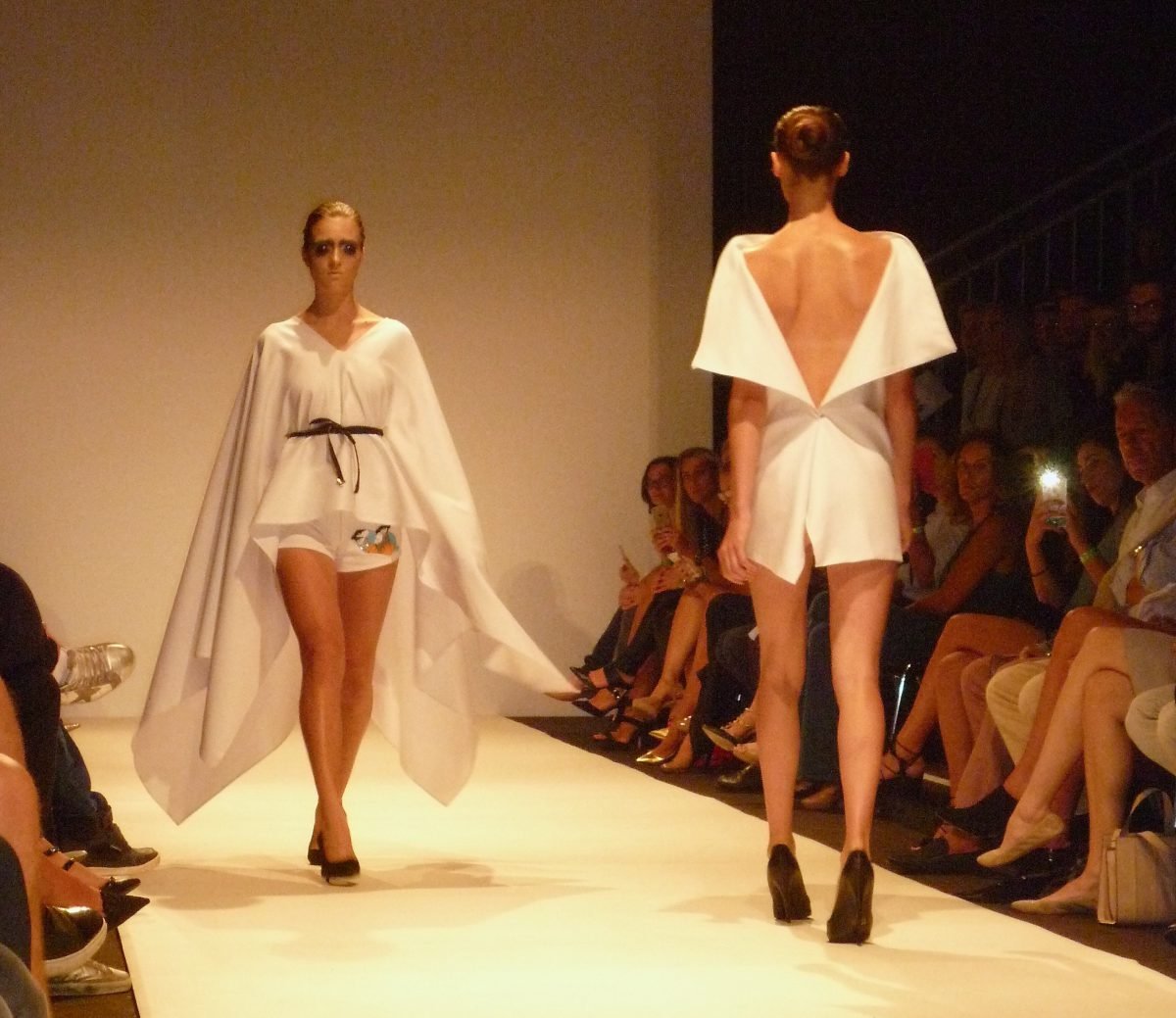 Dear Shaded Viewers,
Vienna sure is lucky to have Kithe Brewster. The American designer and stylist moved there from New York a few years ago and he has quite a resume. Women's Wear Daily once credited him with transforming actress Julianne Moore into a fashion icon. Other clients include Kate Beckinsale and Heidi Klum. His first fashion collection premiered in 2013.
For MQ Vienna Fashion Week he showed his eighth collection, "Birds Two." The makeup really put a smile on my face because it reminded me of Pyramid Club legend Billy Beyond's eyelashes in a campy Charles Atlas film, from 1991, about drag queens and club kids getting shot down by a crazed killer while dancing to techno ("Son of Sam and Delilah").
The collection was characterized by bias-cut pieces, pure white and jolts of  saturated color, gilded, Grecian, floaty, feathered fabulousness. You'll want to wear these pieces to every cocktail party this fall, but as I'm not sure where he sells them, you can visit kithebrewstercollection.com
Later,
Glenn Belverio