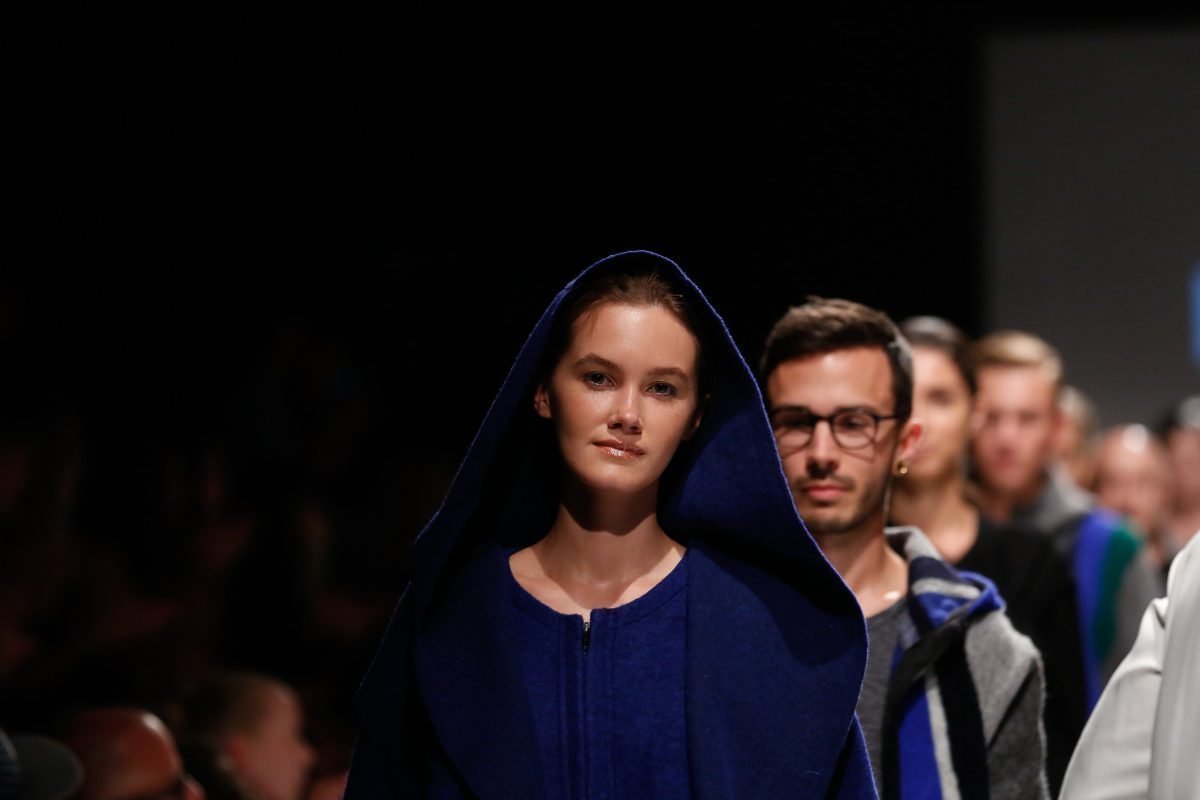 Dear Shaded Viewers,
During MQ Vienna Fashion Week we were treated to a nighttime double feature of designers: MQVFW artist-in-residence Paul Direk and PITOUR, designed by amazonian enchantress Maria Oberfrank.
Getting back to my roots of fashion-week reportage, I often like to shine a spotlight on the man candy du moment. Bangkok-based designer Paul Direk was invited to be this year's artist-in-residence in the MuseumsQuartier. His collection is inspired by Viennese melodies and "portrays Vienna as residence of Mozart and his symphonies." From where I was sitting, I saw Mozart time traveling to the heyday of The International Male catalog. Rock me, Amadeus!
At PITOUR, many of the fabrics were winter-weight, but the looks seemed to float effortlessly down the catwalk, like a balmy summer breeze. "In many dimensions, is it possible to live without losing focus?" asks Oberfrank in her show's notes. "Sculptural constructions in patterns get ready to protect and support us and let the imagination run wild. The wearer makes the change." Brava, Maria!


The cutest catwalker, René Oberortner, is usually seen wrangling fashion-show attendees into their seats—and this season marked his last! Onward and upward, René!
The breezy confidence of Maria Oberfrank.
Love,
Glenn Belverio