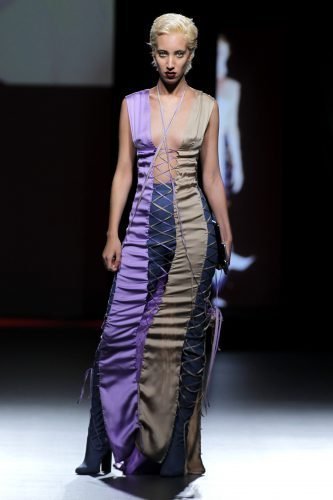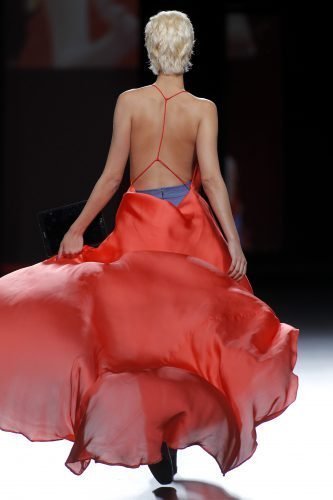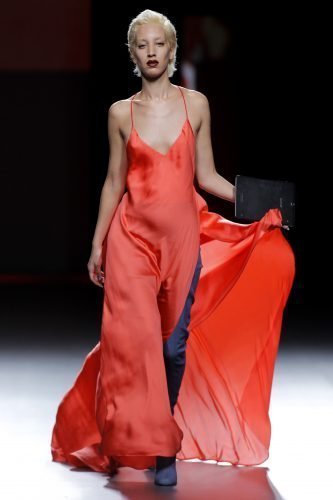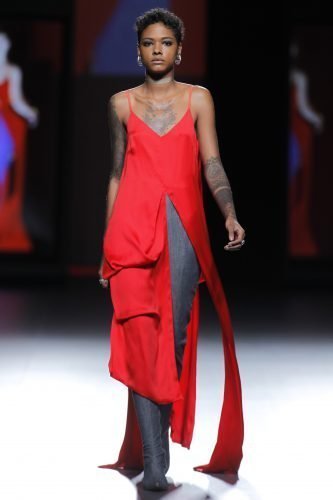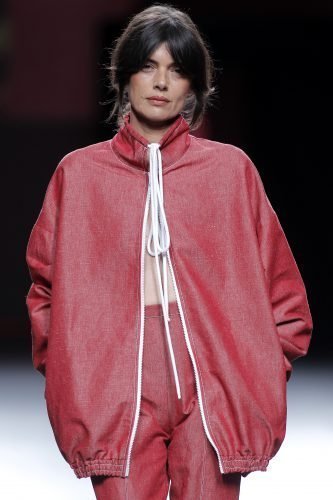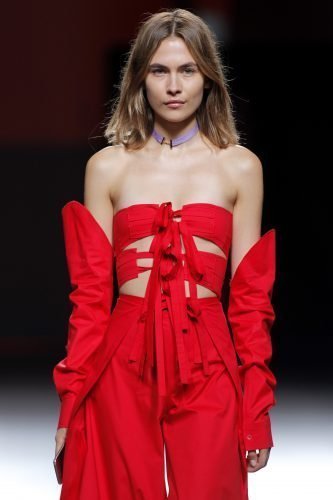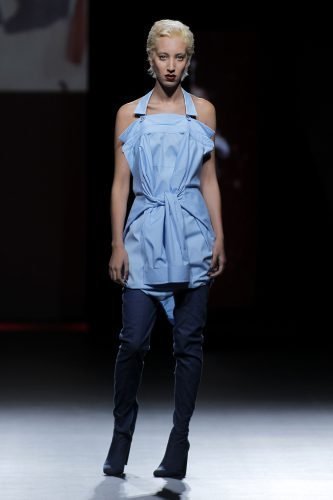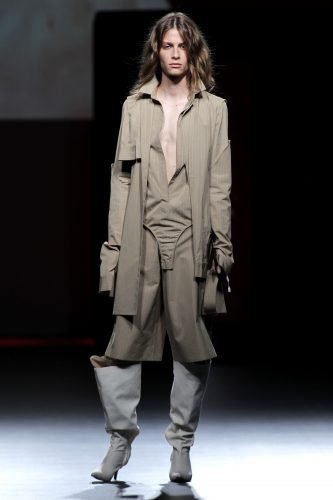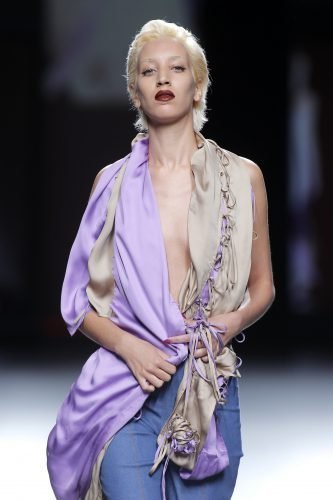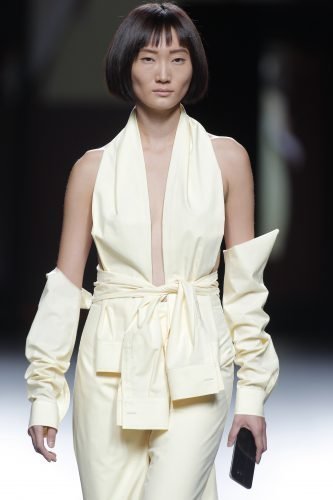 Dear Diane, dear Shaded Viewers,
Yesterday the Samsung Ego fashion day opened with Abrahamsson's project, as she won Samsung's Innovation prize.
Starring in it we had Aliyah Rosales, a truly amazing model, performer and local independent muse with incredible beauty and smoky eyes that should be putting Hollywood on fire or at least being the "egerie" of Balenciaga… or something.
She's the current image of Sybilla, so that's something.
On Abrahamsson's show, she also appeared as an avatar on the screen visuals created by another creative and digital asset in Madrid, Claudia Mate. I'm waiting for the press people to pass me a link to that video so you can see it… There was another tech item, a cube at the beginning of the catwalk where you could see a life size hologram in; plus a triangle of the size of a presse papier that some guests got and allowed to see the show in a crystal pyramid via your smart phone or something like that…
The collection was based in the pattern of just one shirt developed in 300 hundred variations of garments with different materials but only ten changes where selected for the show. It's a conceptual and practical interesting starting point but for some reason it felt flat on the catwalk, despite the music from Miguel Agnes la Sucia.
Challenge accomplished for Abrahamsson, nevertheless.
Kindly,
Mario.