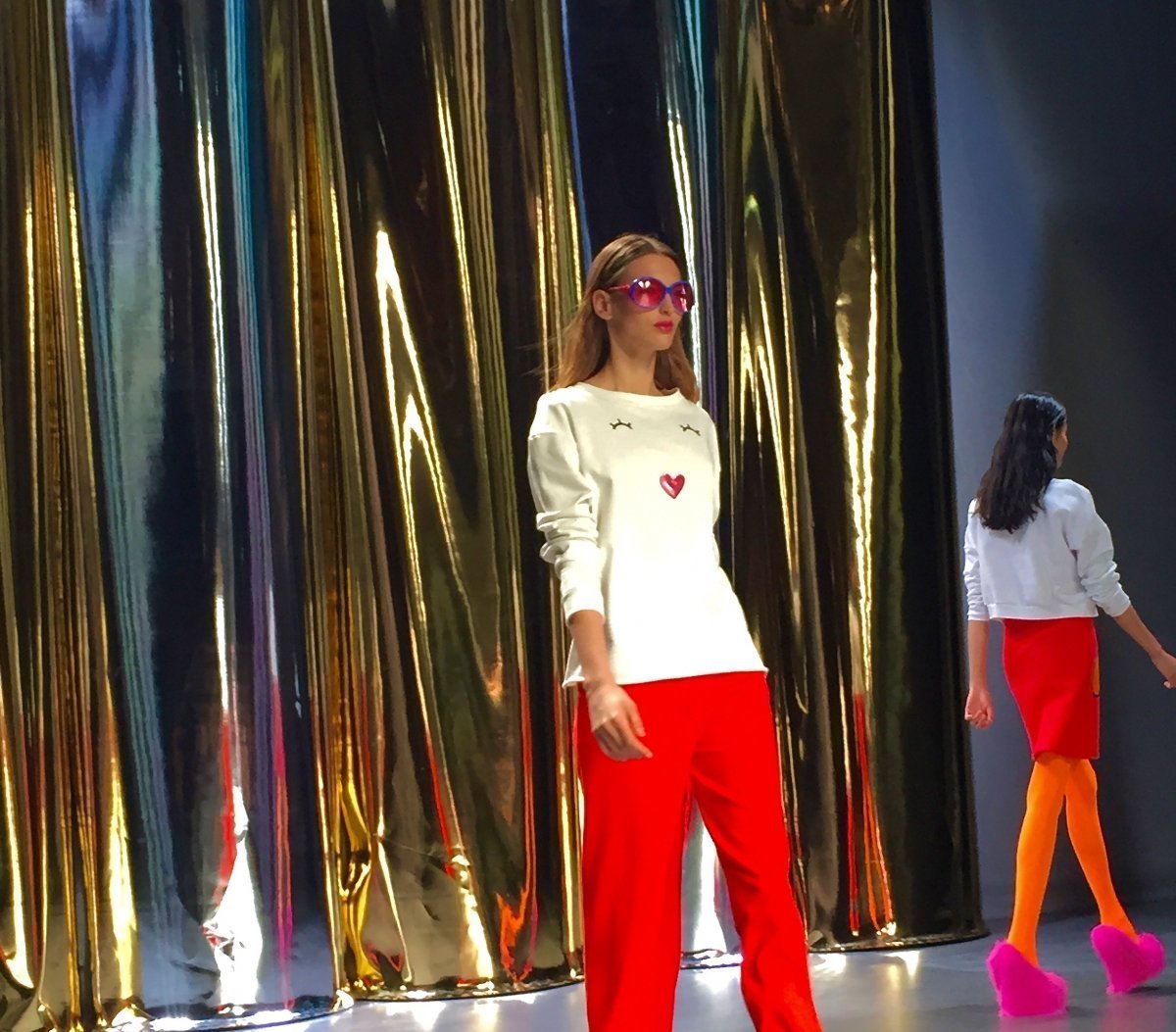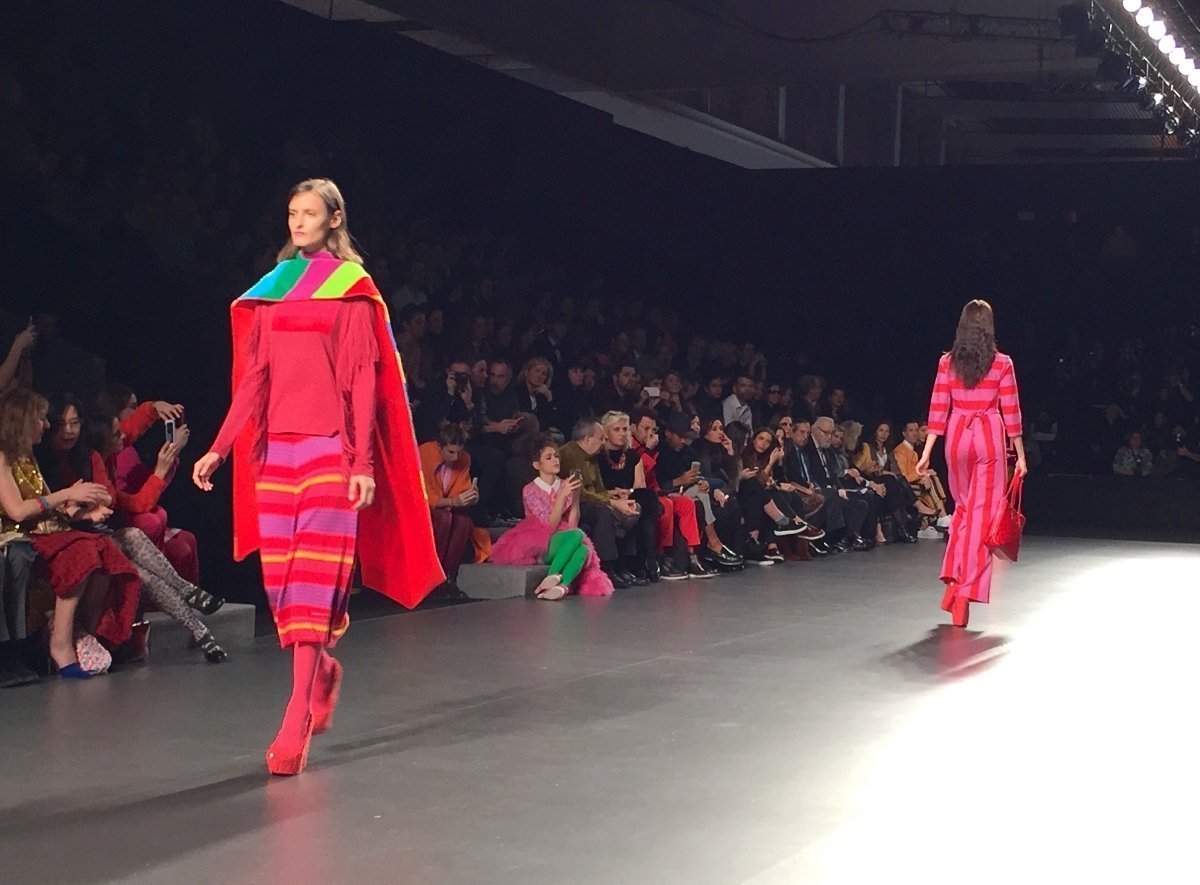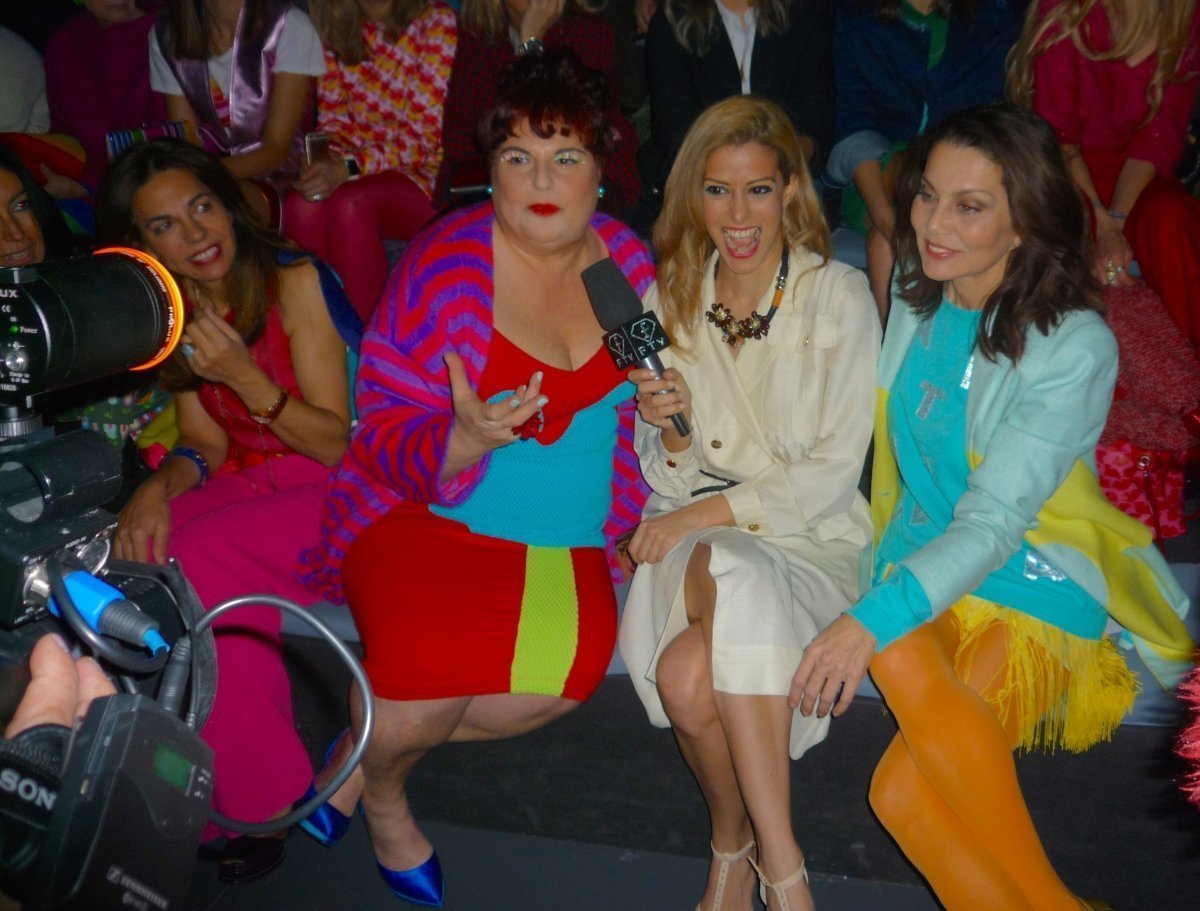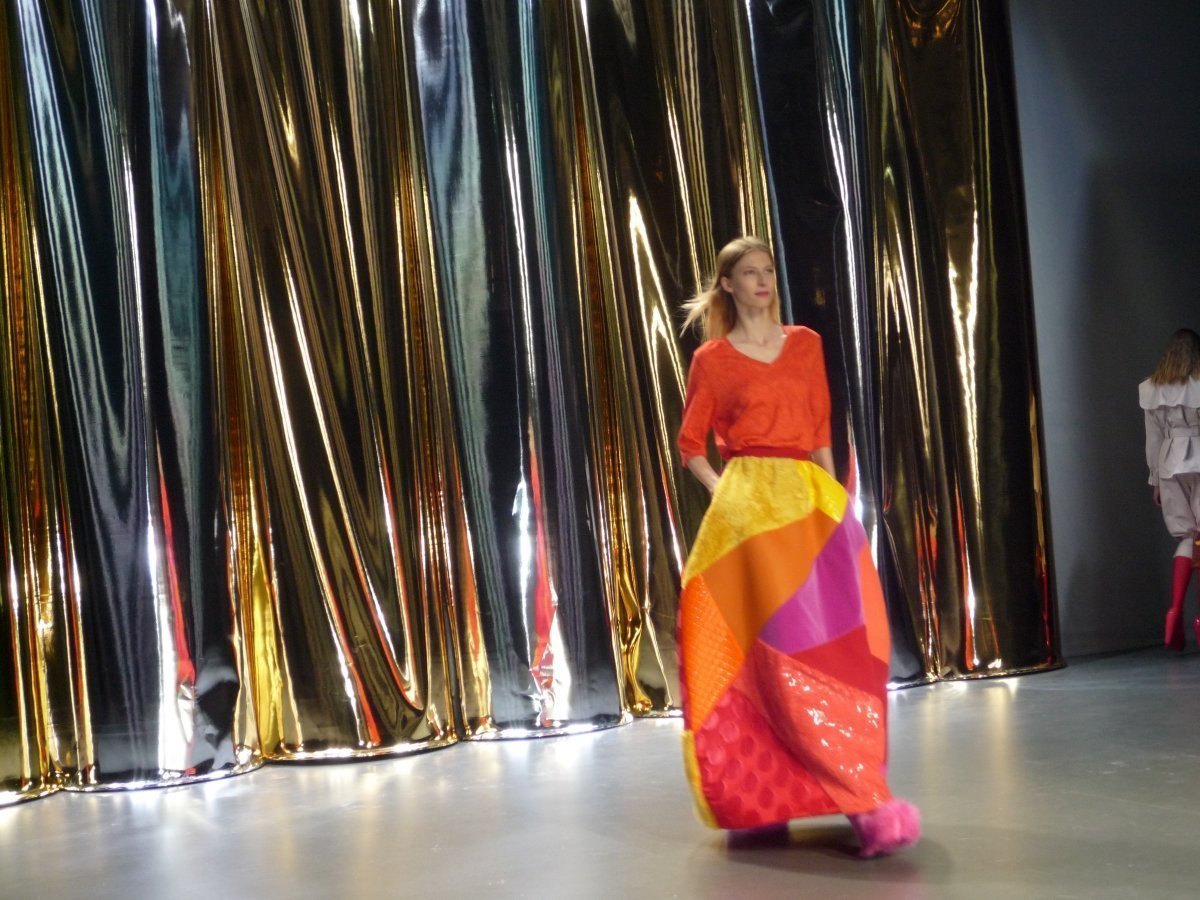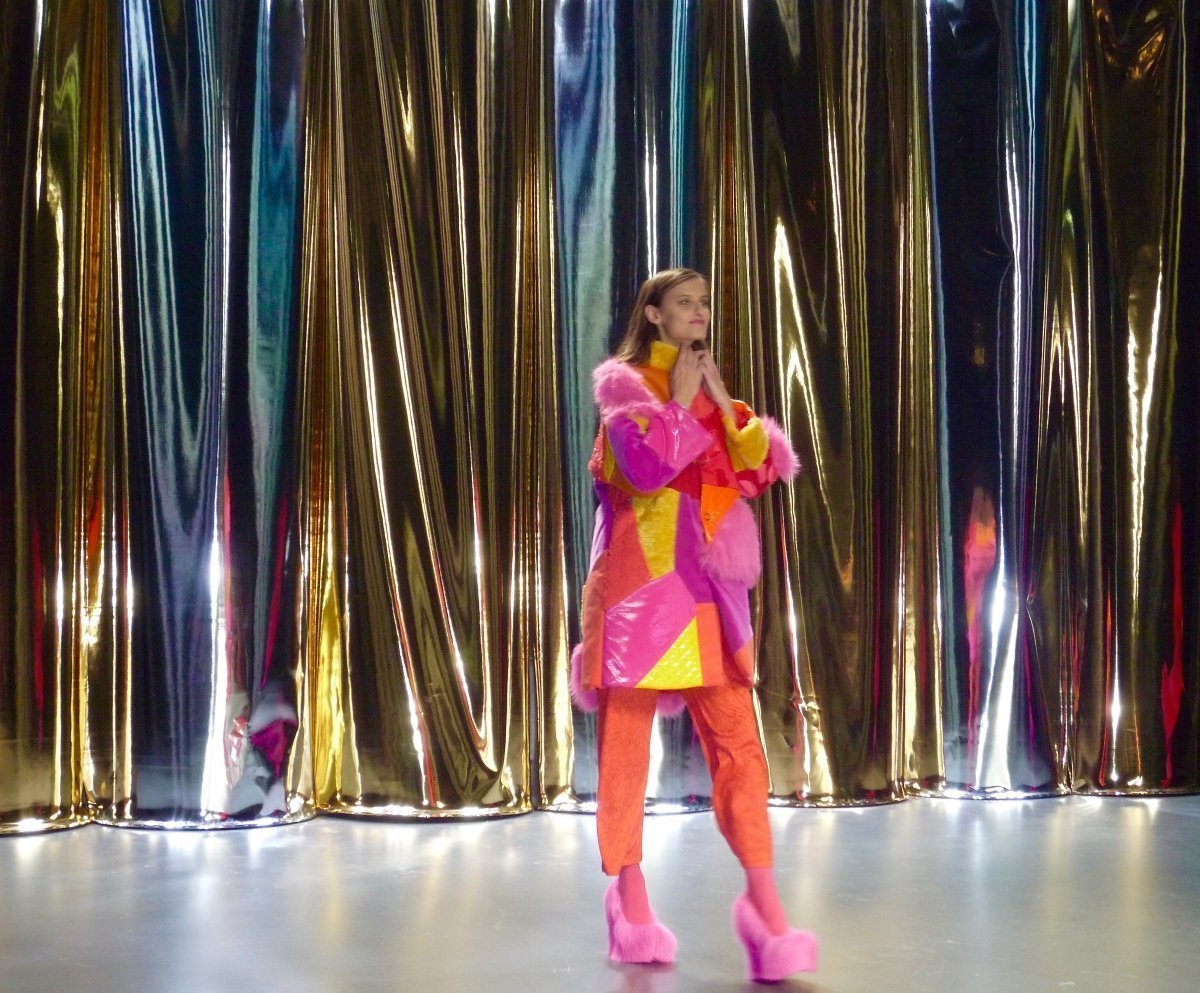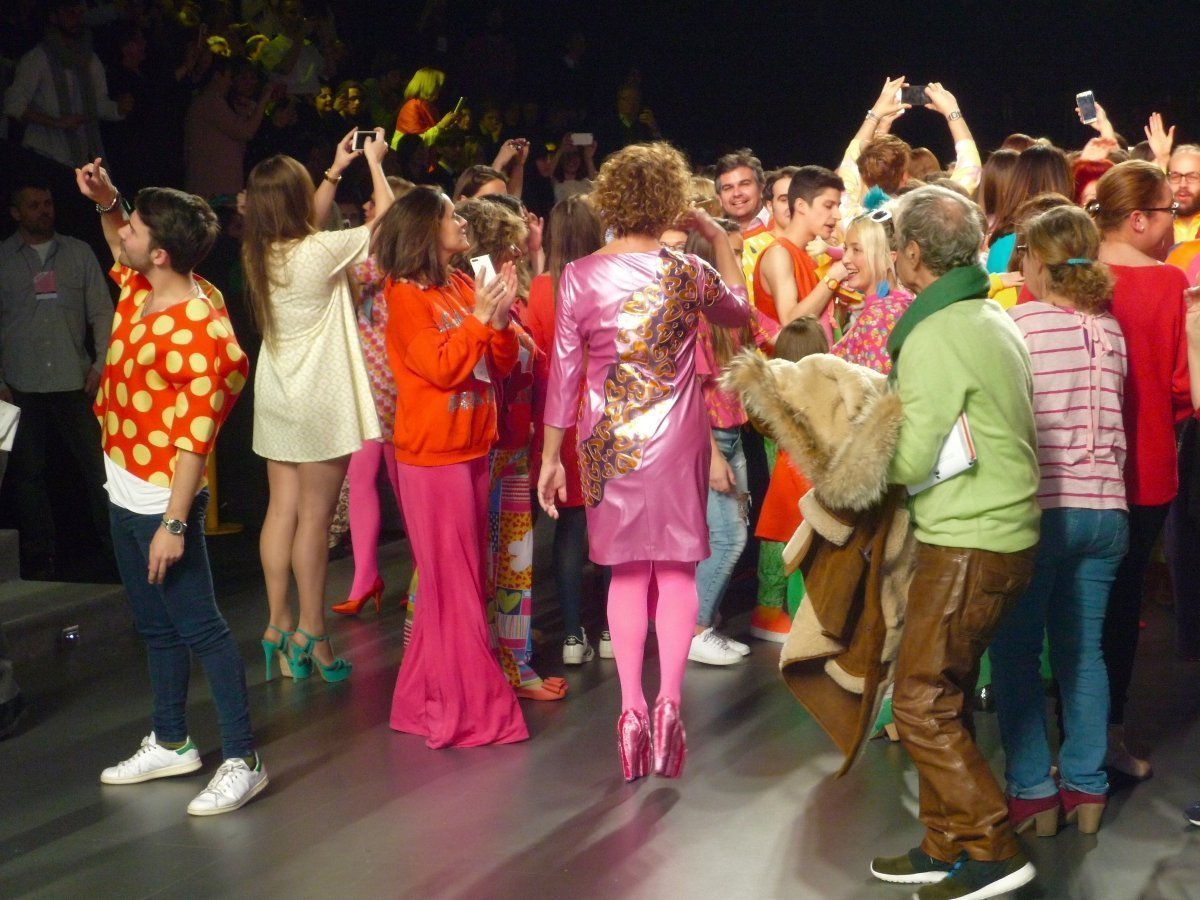 Dear Shaded Viewers,
After a 5-year absence, I was muy emocionado to return to Madrid Fashion Week—and what better start than the delicious and cartoonish chaos cooked up by Spanish noble and designer Agatha Ruiz de la Prada. Agatha's collections are always a laser-bright assault against the repressed drones of drabness. This season's retina-burning revelation was sponsored by Twitter's Spanish-language platform.
Paging Ari Seth Cohen!
Agatha's daughter, Cósimo Ramírez.
Agatha opened the show by sending a love robot down the catwalk. Her iPad face was broadcasting tweets about the show in Spanish. Meta!
Agatha is triumphant in pink!
At the end of the show, technicolor fans transformed the catwalk into a spontaneous party. Who needs Molly when you have Agatha?
Thanks for reading.
Besos,
Glenn Belverio